AMD Software: Adrenalin Edition 23.10.1 is available now for all Radeon RX GPU owners, bringing day-one support to this week's release of Lords of the Fallen, driver support, and optimizations for Assassin's Creed Mirage.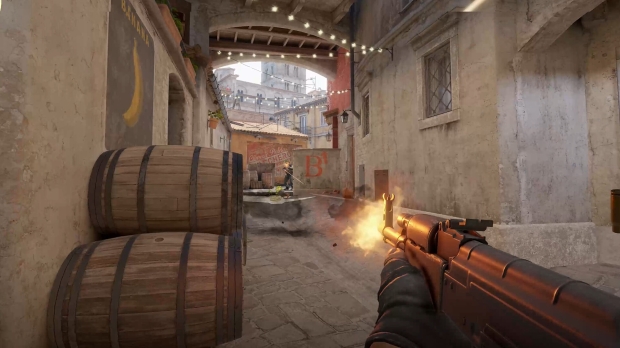 Both additions are great to see, and per an earlier report, Lords of the Fallen is getting FSR 3 support on day one. However, the most notable update surrounds the recent launch of Counter-Strike 2. The latest Radeon and Adrenalin software release adds AMD's low-latency Anti-Lag+ support to the game, which is great to see as it has supported NVIDIA's Reflex tech since day one. Low-latency tech is arguably more important for competitive titles than FSR or DLSS, so this is a win-win.
The Counter-Strike 2 updates don't stop there, as the AMD Software: Adrenalin Edition 23.10.1 also brings some much-needed fixes, like the game crashing when enabling things like MSAA or FSR on a Radeon RX 7900 XTX. Plus, improvements to stutter when playing the game - another important thing to get right on esports and competitive titles.
Counter-Strike 2 issues aren't relegated to Radeon, as many Steam players have been reporting overall performance issues and problems leading to the title becoming one of the worst-rated Valve releases ever. A big part of the negative sentiment surrounds Valve shutting down access to CS:GO.
Back to AMD, the new driver update also fixes crashes for Starfield and an issue relating to EA SPORTS FC 24 not actually opening on some Radeon cards - with AMD specifically highlighting the Radeon RX 7800 XT.
Here's the list of fixed issues and known issues that are will outstanding, which still includes the disabling of the Factory Reset option, which has been MIA for several months. This issue led to Windows installs getting corrupted, so understandably, AMD is looking to get it right before re-enabling the option.
New Feature Highlights

New Game Support - Assassin's Creed Mirage, The Lords of the Fallen
Anti-Lag+ Support - Counter Strike 2

Fixed Issues

Intermittent app crash while playing Starfield on Radeon RX 7000 Series Graphics Products.

Intermittent driver crash while playing Counter Strike 2 with MSAA or FSR enabled on some AMD Graphics Products, such as the Radeon RX 7900 XTX.

Improvements to stutter experienced while playing Counter Strike 2.

EA SPORTS FC 24 may fail to open on some AMD Graphics Products, such as the Radeon RX 7800 XT.

System freeze or black screen when playing video files on Radeon RX 6000 Series Graphics Products.

The display may intermittently freeze after changing the encode format while streaming select games with AMD Link.

Known Issues

Performance Metrics Overlay may report N/A for FPS on various games.

Audio may intermittently become out of sync with video when recording from AMD Software: Adrenalin Edition with AV1 codec.

Corruption may be observed in Forza Motorsport when RT is enabled.

Intermittent flickering may be briefly observed in Total War: Pharaoh's menus after changing graphics settings.

Important Notes

Factory Reset has been temporarily disabled as a precautionary measure while we address isolated installation issues that have been reported during PC upgrades. Users may use AMD Cleanup Utility as a temporary option.

For users who previously installed an AMD Software insider preview driver, running AMD Cleanup Utility is recommended before installing this driver.
Head here to grab the latest AMD Radeon driver and Adrenalin software update.