Following ongoing rumors that the M3 iPad Pro will gain a new OLED display as soon as early next year, a new report suggests that you might not have to buy it to get one of those displays. If that report is correct, the iPad mini and iPad Air will also benefit from an OLED display upgrade.
The report doesn't go into great detail about what other upgrades we should expect from those new OLED-powered displays, so we don't know if we should expect 120Hz ProMotion to also make its way to those non-Pro iPads as well. If it does, it'll be the first time that the feature has rolled out to an iPad lineup that isn't an iPad Pro.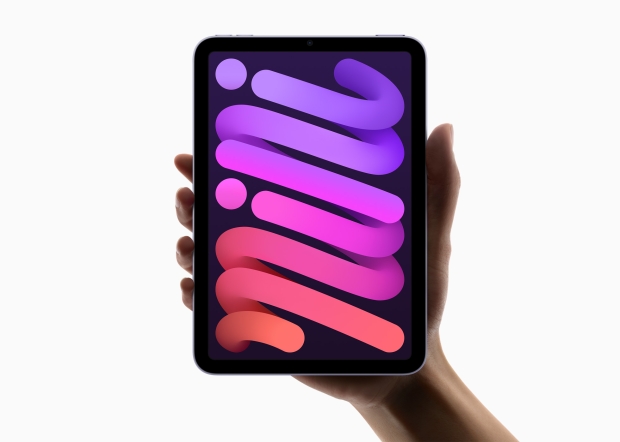 The report comes via a post on the Korean social media network Naver and from a user who has a relatively successful track record with getting these kinds of reports correct. The post was first spotted by MacRumors and suggests that the new OLED iPad Air and iPad mini will arrive in 2026.
That would be a couple of years after the first OLED iPad, assuming other rumors are accurate. The OLED iPad Pron has been rumored for months now and is expected to also come with other upgrades, most notably an M3 chip.
With the OLED updates to the iPad mini and iPad Air not expected until 2026, we're set to get a refresh before then. No hard date for that is yet known, but it is expected to happen within months although hopes aren't high in terms of improvements. It's expected that both updates will be little more than spec bumps that bring upgraded chips and little more to the lineup.
It isn't yet clear whether those tablets will debut before the end of 2024 with conflicting reports having surfaced in recent months. We also don't know what Macs will arrive next month, either. There would normally be a new Mac unveiling in October, but with an M3 iMac and M3 Mac mini possibly in the cards, other products remain up in the air - that means the M3 13-inch MacBook Pro and 13-inch MacBook Air might have to wait for an early 2024 release.
If so, 2024 could get off to a busy start. The Vision Pro headset is expected to go on sale in early 2024, while we still don't know for sure exactly when that will happen. We're still waiting for more information surrounding pricing as well, with Apple saying that it will start from $3,499 without explaining what that actually means.