If the latest rumors are true we can expect Samsung to unveil the entire Galaxy S24 lineup at an event in January of 2024, which is only a few months away. that lineup will of course include the range-topping Galaxy S24 Ultra, and a new leak appears to have shown us exactly what that phone will look like.
The Galaxy S24 Ultra will be the best Android phone you can buy in a lot of ways, and now we can see what the new flagship offering will look like. Unfortunately, this leak shows the phone in a rather dull black color, but we can expect more interesting options once the phone is official.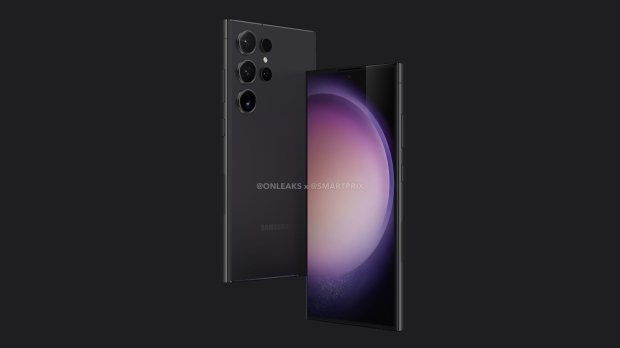 As for what the new renders show, there isn't an awful lot changing beyond some tweaks here and there. Those tweaks begin with the Galaxy S24 Ultra's new, smaller bezels which will make for an overall more appealing look. The display will be a 6.8-inch WQHD+ affair, the Smartprix leak claims, while around the back we will find a quad camera setup. There will also be a place for the S Pen to live, too.
Moving on, a new UWB (Ultra-Wideband) antenna can be seen on the right side of the device, while the overall dimensions of 62.3mm x 79mm x 8.7mm will create a shorter but slightly wider shape than the model that came before it.
Specifications still aren't confirmed, of course, but we're expecting the Qualcomm Snapdragon 8 Gen 3 chip with up to 16GB of RAM and up to 2TB of storage, while a main 200-megapixel camera will be the highlight. Just like the iPhone 15 Pro, a new titanium construction is on the way which should make for a lighter phone in general.
If everything goes the way we expect, a January 18 unveiling will confirm all of this and more.