External storage has been around for so long that most of us probably have USB sticks, drives, and dozens of other movable gigabytes sitting around collecting dust. The point is external storage is a part of everyday life - whether it's being used for productivity or work-related things or storing media files or even a Steam library, you can take it on the go.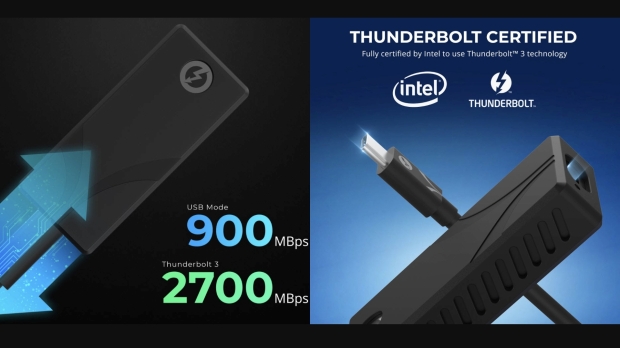 What makes the new Sabrent 1TB Rocket Nano XTRM External SSD so cool is that not only is it the size of a USB stick, but it houses NVMe storage and is capable of delivering speeds of up to 2,700 MB/s over Thunderbolt 3. Falling back to USB mode, it's still a fast little unit with speeds of up to 900 MB/s over USB 3.2. It comes packed with both Thunderbolt and USB-C to USB-A cables.
Designed to work with Windows and macOS devices, the Rocket Nano XTRM is small, lightweight, portable, and perfect for taking on the road. With an aluminum body for durability and heat dissipation, the Rocket Nano XTRM also ships with a silicon sleeve for extra protection against drops.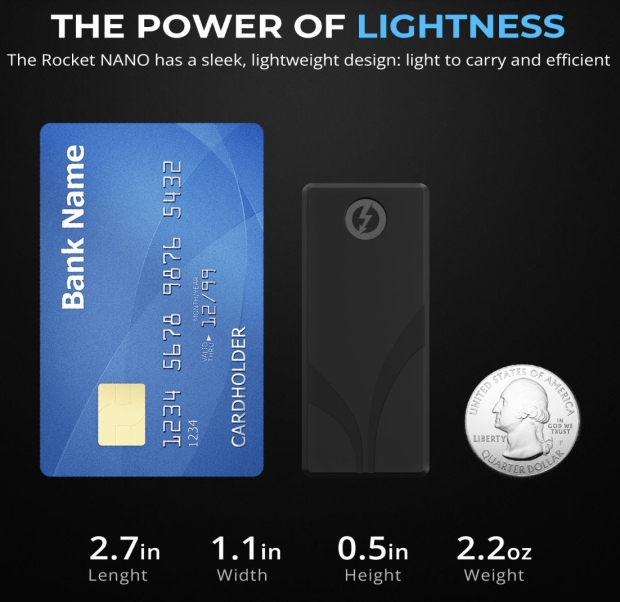 To showcase its small portable size, Sabrent supplied a fund little picture placing the new 1TB Rocket Nano XTRM External SSD in between a credit card and a quarter dollar. The drive's dimensions are 2.7 x 1.1 x 0.5 inches, with a total weight of 2.2 ounces.
Rocket nano XTRM External SSD is available now via Amazon for USD 199.99 (link below), or you can grab it directly from Sabrent at the discounted price of USD 169.99.