AMD might have plans to bring its Navi 31 chip - the top-end offering for RDNA 3 - to gaming laptops, if a new rumor is right.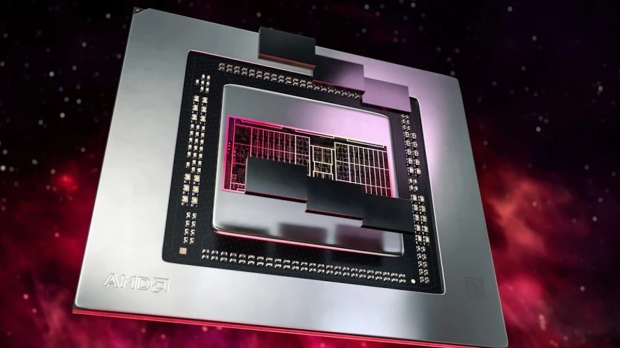 As Wccftech noticed, this comes from Golden Pig Upgrade, a regular leaker over at Bilibili (add plenty of salt here), who reckons that AMD is going this route with Navi 31, albeit the cut-down version.
As you may have seen recently, AMD has a new spin on Navi 31 which is trimmed down compared to the original chip. This is the variant that resides inside the Radeon RX 7900 GRE (a freshly revealed graphics card).
Now, the purported mobile GPU will be slightly different, we're told, but essentially a similar cut-down Navi 31. The laptop graphics card may, in fact, be slightly more powerful than the RX 7900 GRE, although Golden Pig Upgrade does not tell us any firm details on that.
The only nugget of info dropped on the spec of this laptop card is that it'll run with a 256-bit memory interface.
Golden Pig Upgrade says (via a Google translation):
"It means that the navi31 core packaged in a compact 256b package will be stuffed into a notebook, and the actual specification may be higher than GRE."
The smaller die of the cut-down variant will allow for it to be fitted in a laptop, and if all this is true, the new GPU will represent a huge jump in performance for the RDNA 3 mobile range.
Thus far, AMD has only produced Navi 33 offerings for laptops, which are at the other end of the scale (the RX 7600M and an XT spin on that).
AMD is also set to make a big move with desktop graphics cards with the introduction of the RX 7800 XT and RX 7700 XT (at Gamescom later this month). Those GPUs should be followed closely by the long-awaited launch of FSR 3 from Team Red.