Although not officially announced, there are several leaks surrounding the upcoming AMD Ryzen 8000 Strix Point APUs that will use Zen 5 architecture, with the big boy Strix Halo APU set to feature up to 16 Zen 5 Cores alongside 40 Compute Units of RDNA 3.5 graphics. That's Radeon RX 6750 XT or even PlayStation 5-like performance!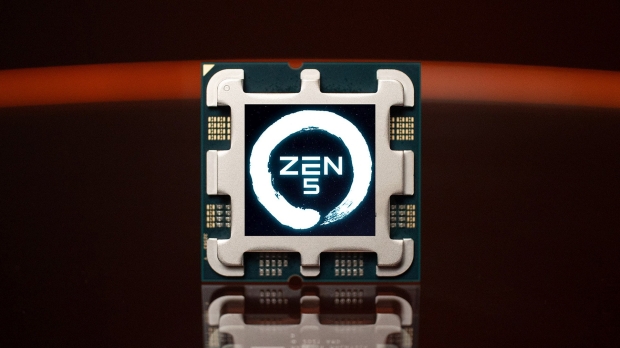 Although it's not a like-for-like comparison, this is more GPU power than the recently released AMD Radeon RX 7600, which features 32 Compute Units. It's on par with the AMD Radeon RX 6750 XT, a card made for high-end 1440p gaming.
As a potential flagship model, even with a 4nm process having 40 RDNA 3.5 CUs will certainly increase the die size by a decent amount. Still, as an all-in-one solution, there's no need for discrete graphics when you've got a configuration similar to what you find in the desktop space. Radeon RX 6750 XT performance on something like the ROG Ally sounds fantastic.
'Strix Point' is on the cards for next year, as AMD has officially confirmed the codename via a roadmap and info that Strix Point APUs will use Zen 5 CPU cores alongside RDNA 3.5 GPU cores with enhanced AI hardware. According to reports, the new APUs will support monolithic and chiplet designs when they debut in 2024, with the Strix Point non-Halo set to feature 4 Zen 5 Cores alongside 8 Zen 5c Cores.
As the successor to AMD Phoenix APUs, which saw a massive boost to mobile gaming performance, Strix Point looks to be taking things much further regarding the potential benefit for handheld or ultrathin laptop gaming with a single APU powering the device.