For PC gamers, AMD's 3D V-Cache powered Ryzen CPUs deliver some of the best overall performance when it comes to straight-up gaming - with the latest Ryzen 7 7800X3D being one of the very best options if you're putting together a new build to play the latest games. And it looks like 3D V-Cache is set to hit the mobile CPU space, starting with the Ryzen 9 7945HX3D that is set to be included as an option for ASUS's new ROG SCAR 17 laptops.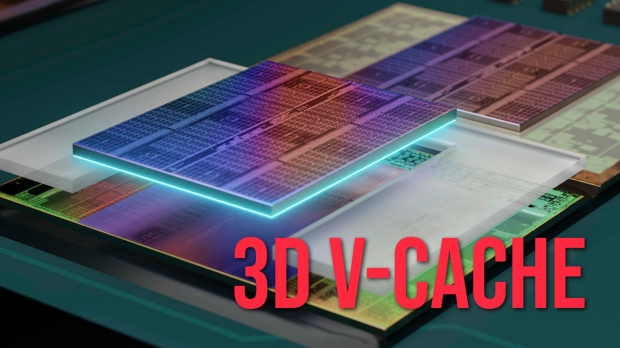 Per this post on Twitter (or X) by @9550pro, the new Ryzen 9 7945HX3D will feature 16 Zen 4 cores and 128MB of L3 cache with a TDP of 55-75W. According to specs, the cache is compromised of 32MB on two chiplets, with an additional 64MB of stacked cache. As a Ryzen 9 CPU, it's a flagship product, so expect it to be limited to high-end gaming laptops and notebooks with GPUs like the GeForce RTX 4090.
Spec-wise, the new ASUS ROG Strix SCAR 17 features a 17-inch 1440p display with a 240 Hz refresh rate, an NVIDIA GeForce RTX 4090 16GB GPU, 32GB of DDR5 memory, and 1TB of PCIe 3 SSD storage.
Depending on the overall performance, the assumption here is that it will deliver results comparable to what we've seen in the desktop 3D V-Cache space; there's every chance we'll also start to see mobile Ryzen 7 X3D CPUs at some point in the future.
With gaming laptops and notebooks rising in popularity due to their convenience and portability, this could be a game changer for systems with 1080p and 1440p displays. With the lower power draw of 3D V-Cache CPUs, they seem like the perfect fit for mobile, where increased voltage and other concerns aren't an issue. We're surprised it has taken this long for the tech to make its way to laptops - but we're happy that it's set to debut soon.