The Phanteks Revolt Series of power supplies are expanding with new Revolt 1000W/1200W Platinum and 1600W Titanium models for enthusiasts and those who love creating a custom build. And that is because these power supplies do not ship with cables; instead, Phanteks has collaborated with CableMod to offer a cable-free power supply solution where you pick the cables you need, the right lengths, and the right look. We got our first look at these PSUs back at Computex 2023, so it's great to see that the launch is right around the corner.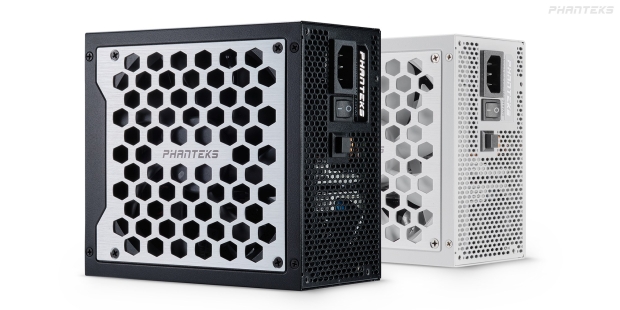 CableMod's website configurator allows you to select which Revolt Series PSU you're looking at getting (or have purchased), and from there, you simply select a chassis, cable style, length, and any other customization via its simple step-by-step interface. For those looking for a simple collection of high-end CableMod cables, Phanteks offers stater sets in black and white and a complete set of cables in black.
To showcase the customization, Phanteks provided the image of its popular Phantekx Nv7 Tempered Glass chassis with one of the new power supplies and custom cables.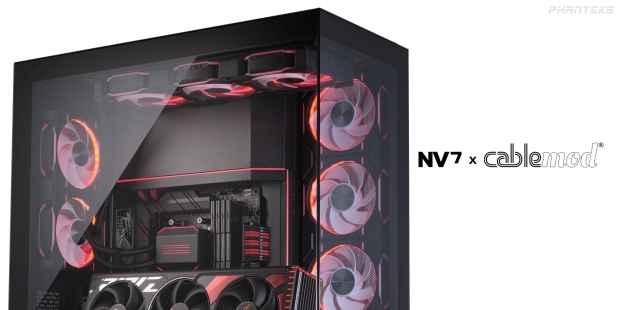 As for the new Revolt models, these PSUs have been developed in partnership with Seasonic and "adhere to the highest industry standards of performance and reliability." They're all ATX 3.0 certified to support the latest power connector standard for the GeForce RTX 40 Series of GPUs.
The new Revolt Series is set to launch in August 2023, with the following US, EU, and UK pricing for the various models and cable kits.
Revolt 1000W Platinum Black | White - €199.90 | $199.99 | £174,99

Revolt 1200W Platinum Black | White - €249.90 | $249.99 | £214,99

Revolt 1600W Titanium Black - €399.90 | $399.99 | £344,99

Revolt Cable Kit PCIe GEN5 Starter Set Black | White - €79.90 | $79.99 | £69,99

Revolt Cable Kit Complete Set Black - €179.90 | $179.99 | £154,99