With Samsung expected to announce the Galaxy Z Flip 5 within the next couple of weeks, we can expect to finally put the rumors and leaks to bed. But before then we've time for one more with a new leak sharing details about what we can expect from the phone's biggest change.
That change is the addition of a new, much larger cover display with this new leak showing what that new display could be capable of offering in terms of features. The leak appears to be Samsung's marketing materials that highlight some of the ways the new cover display can be used to show information. Reports have the new display being around 3.4 inches in size, making it notably bigger than the current 1.9-inch display on the Galaxy Z Flip 4.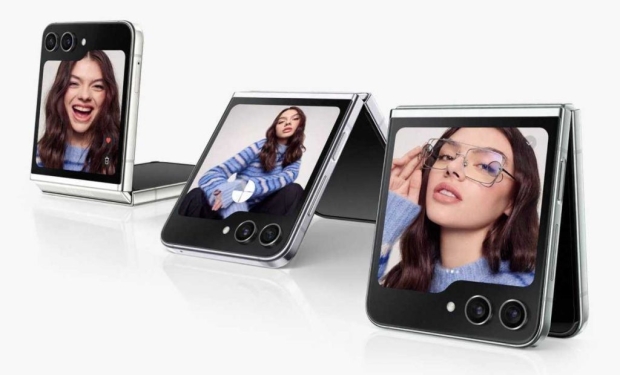 The leak came via Roland Quandt and was posted to Twitter before being taken down. The images were picked up by 9to5Google and preserved however, and they definitely appear to be produced by Samsung and show call screens, weather widgets, and more.
Other examples of screenshots show what appears to be a full-sized keyboard for replying to messages and a full-screen collection of alerts and notifications. The new, larger cover display definitely appears to have the potential for making a huge improvement in terms of device-closed usability.
Samsung is expected to announce the new Galaxy Z Flip 5 alongside an updated Galaxy Z Fold 5 during a July 26 event. The Galaxy Tab S9 and Galaxy Watch 6 are also expected to be announced at the same time.