Corsair has announced its acquired Drop in an effort to expand that company's horizons with what it can offer gamers when it comes to personalized peripherals.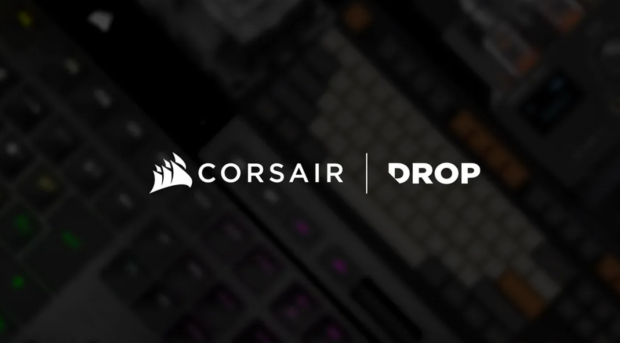 The enthusiast gaming community can be broken into two different sectors. One of those sectors is the visual appearance of the PC, and the other is the hardware that runs inside it. Drop, which was formerly Massdrop, has cultivated a community of more than a million members that are visual enthusiasts, with most thoroughly enjoying the company's customizable mechanical keyboards and switches.
Corsair has announced in a press release that "Personalized Keyboards that can be modified by the consumer is one of the fastest growing trends in the gaming peripheral space," said Andy Paul, Founder and CEO of CORSAIR. Corsair added that Drop has proved itself time and time again with the success of its product launches that are voted upon by its community.
According to Drop CEO Jef Holove, Drop will remain a separate brand within Corsair, and all customer support requests will continue to be handled directly by the team at Drop. Additionally, Drop will continue to work closely with its community and has partnered with Corsair to help "Drop grow and continue to fulfill its purpose of creating amazing community-driven products."
Adding, "With a worldwide sales and logistics footprint, we'll be able to make Drop products more widely available, faster, while retaining the enthusiast-led product development that has seen millions of fans trust Drop for their setup and hardware."
"Personalized Keyboards that can be modified by the consumer is one of the fastest growing trends in the gaming peripheral space.   Drop has proven to be one of the leaders in this space, and with Corsair's global footprint, we expect to significantly grow the Drop brand worldwide. We are also excited to be able to offer specialized Corsair and Elgato products to the enthusiast community that Drop is engaged with," said Paul