Last week we reported on an interesting four-slot Founders Edition cooler, which we assumed was a prototype for a potential GeForce RTX 4090 Ti or TITAN-class Ada GPU. With its unique vertical orientation for the I/O ports and truly massive cooling potential, whatever its intended use was - undoubtedly, it would have been for a monster.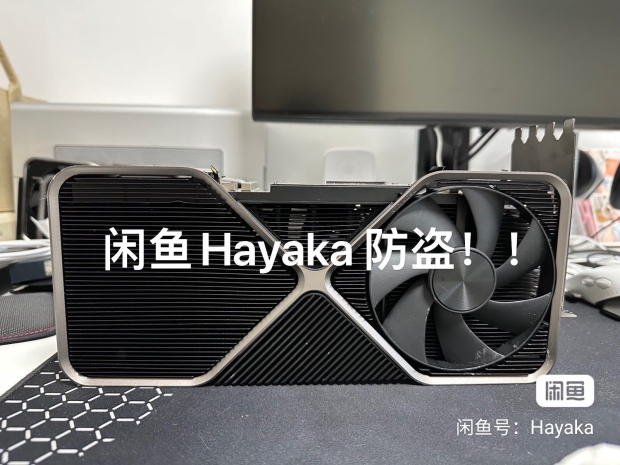 And we say 'was' because what you're looking at is essentially just the cooler, no PCB, no GPU, and no actual hardware to make it a functional graphics card. Still, that hasn't stopped this mysterious Founders Edition oddity from appearing on Taobao's Goofish platform, where someone under the name "Hayaka" is asking for a cool USD 120,000 (or RMB 888,000) for this admittedly rare piece of GeForce hardware.
NVIDIA's flagship GPU for the Ada Lovelace-powered GeForce RTX 40 Series is the GeForce RTX 4090, an already massive GPU that sits in a class all its own with a price point to match its impressive performance. There are enough leaks and info out there to suggest that NVIDIA has considered releasing a more powerful GeForce RTX 4090 Ti with beefier specs, but it looks like these plans have been put on hold.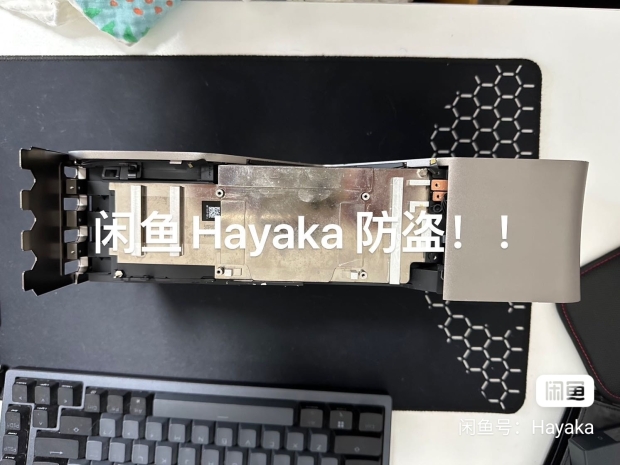 There's also a good chance this cooler is simply a prototype for the GeForce RTX 4090 Founders Edition we have today. This is also plausible due to power requirements and other specs changing during the development and testing phase.
In the end, USD 120,000 for what amounts to a four-slot Founders Edition cooler of unknown origin (the seller reiterates that it could be for an RTX 4090 Ti or Titan-class GPU) with no PCB or GPU hardware makes it a pricey collector's item. Still, if the next generation of GeForce hardware ushers in the age of the four-slot GPU, this could be a historical example of when gaming GPUs crossed the line to become larger than all other components (including case) combined.