Capcom continues its success streak as Resident Evil Village breaks a new sales milestone.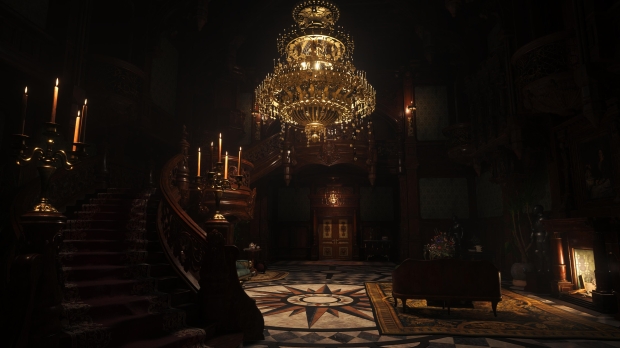 Just a bit ago we reported on the top 5 best-selling Capcom franchises and how each series grew over the past year. Resident Evil is by far and away Capcom's top franchise with over 142 million copies sold to date, and now it's been revealed that RE Village has surpassed 8 million sales since its release in May 2021.
"Resident Evil Village has just surpassed 8 million units sold! We owe this to all of our amazing fans. Thank you so much!" Capcom Tweeted late last night.
The news comes shortly after Capcom reported strong sales for two of its most recent games. Resident Evil 4 managed to sell 3 million copies in its first two days on the market, and Street Fighter 6 likewise had a strong debut with over 1 million copies sold across all platforms in the brawler's launch weekend.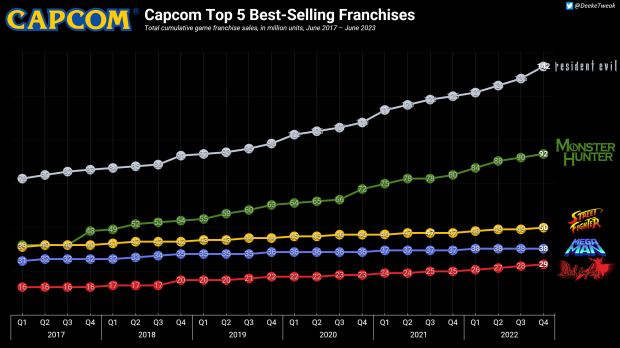 Read Also: Resident Evil Village PS5 Review: Graveyard Smash
Our records indicate that Capcom sold 15 million Resident Evil games in FY22, and Resident Evil Village made about 1.3 million of these sales. It's worth remembering that Capcom often competitively prices its games at a $59.99 price point for cross-gen releases, including PS5 and Xbox Series X/S versions of its games. These titles are also regularly on sale.
Capcom has aspirations to eventually sell 100 million games per year, and the company is almost halfway there. In FY22, Capcom managed to sell 47.1 million games across its hit franchises. This helped propel Capcom to its seventh consecutive year of operating profit gains.