Capcom has just updated unit sales figures for its best-selling video game franchises, including Resident Evil, Monster Hunter, Street Fighter, Mega Man, and Devil May Cry.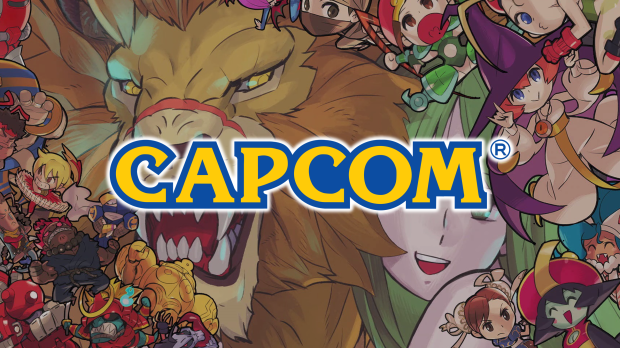 Throughout FY22 (April 2022 - March 2023), Capcom sold a total of 47.1 million games across the entire year. The following top franchises made up nearly half of these sales gains. It's worth noting that some games aren't included in these figures, including Street Fighter 6, which launched earlier this month and will instead be included in Capcom's FY23 numbers.
The franchise that saw the largest gains was Resident Evil, which managed to jump by 15 million units, driven by the stellar release performance of Resident Evil 4 in March 2023 as well as catalog game sales. Below we have a better breakdown of how each of these top 5 best-selling franchises performed throughout the fiscal year: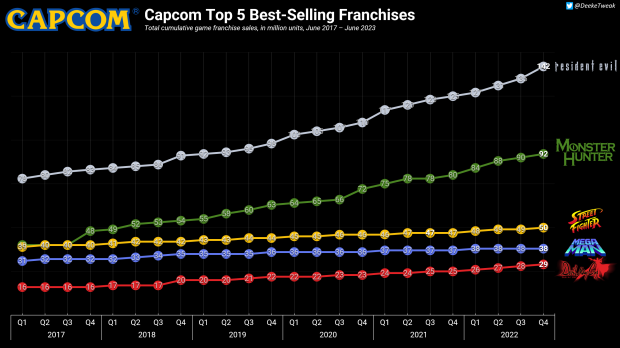 Resident Evil (142 million) - Increased by +15 million year-over-year (YoY), driven by Resident Evil 4's strong 3 million sales in 2 days, 2.2 million sales of RE7, 3.3 million sales of the RE2 Remake, 1.3 million sales of RE Village, and 1.5 million sales of RE5 and RE6 combined.
Monster Hunter (92 million) - Increased by +8 million YoY, driven primarily by 5.4 million sales of Monster Hunter: Rise, 1.5 million sales of Monster Hunter World, and 2 million sales of Monster Hunter Iceborne.
Street Fighter (50 million) - Increased by 2 million+ YoY, driven by 1.4 million sales of Street Fighter V and 700,000 sales of Street Fighter II.
Mega Man (38 million) - No change
Devil May Cry (29 million) - Increased by +3 million YoY, driven by Devil May Cry 5, which broke into Capcom's top 10 briefly in Q3'22 with 6.5 million sales and catalog.