TweakTown's Rating: 94%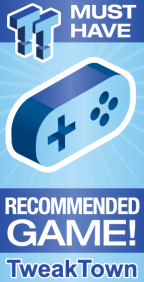 The Bottom Line
Buying Resident Evil Village isn't negotiable for horror fans. It offers a truly next-gen experience that's extremely memorable and fun.
Intro: Monster Mash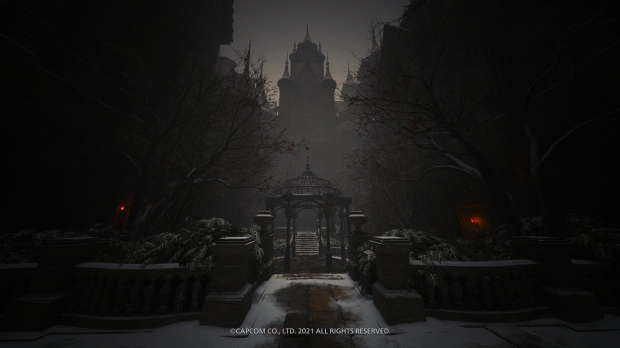 Developer: Capcom
Publisher: Capcom
Release Date: May 7, 2021
Platform: PS4, Xbox One, PC, PS5, Xbox Series X/S
Genre: FPS, Action, Horror
MSRP: $59.99 (free next-gen upgrade)
Playtime: Roughly 10 hours
What it is: Hammy, hilarious, but visceral and bloody first-person shooter with RPG-level customization options, weapon upgrades, and an engaging story. Trades zombies for werewolves, vampires, killer dolls, and freakish cyborgs. A must-play experience for horror fans that's filled with action and tons of movie references.
What it isn't: The story is kind of one-and-done experience, so once you beat it, there's not much incentive to return unless you want to 100% everything/find secrets.
Note: There are a ton of screenshots in this review. A portion of them contain spoilers and will be in their own separate section at the very bottom. Avoid this if you want to avoid spoilers!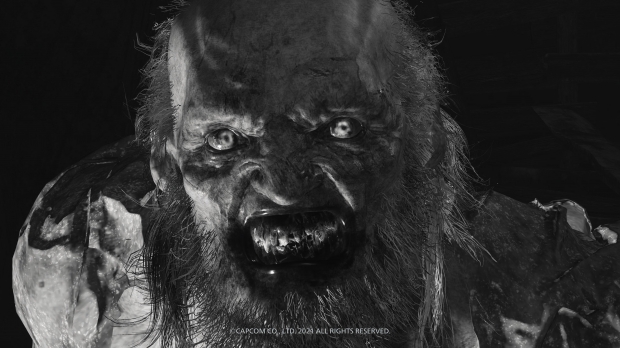 Resident Evil Village is a delight to play. It's fun, terrifying, hilarious, and most importantly, it's relatable. The game is a gigantic melting pot of classic and modern horror tropes that practically everyone can recognize.
The story is rather simple: Ethan's daughter Rose gets taken by monsters, and you have to go and find her. What's no so simple is the path to the goal...and that's where the fun is.
What I loved most about Resident Evil VIII is the sheer volume of film references. This was a game made by horror fans for horror fans. Every sequence of the game has a different flavor; you'll find shades of your favorite scare-fests at every turn, whether it's Friday the 13th, Nightmare on Elm Street, or even Jaws.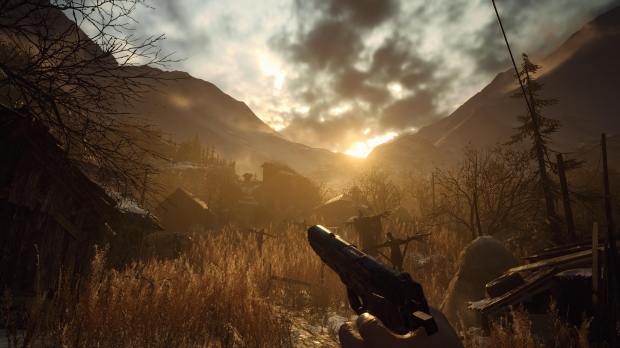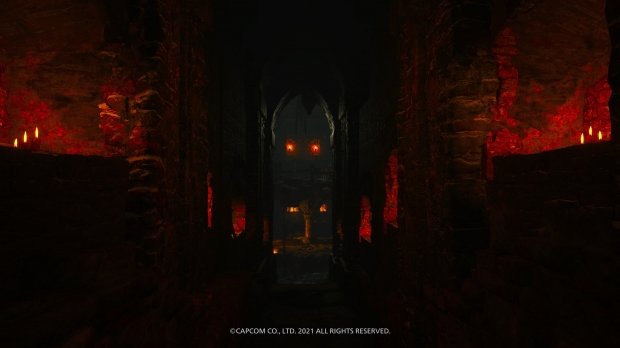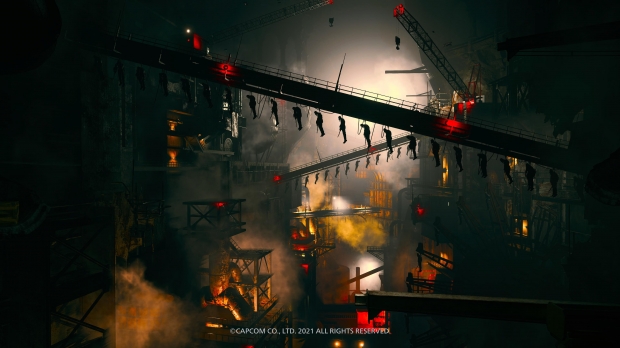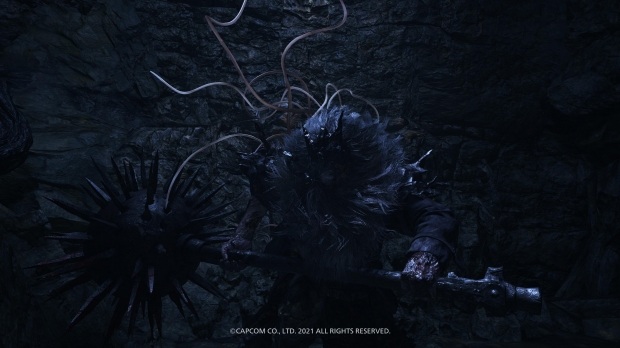 This game is the most fun I've had out of any game so far during this new generation because it celebrates the genre in a number of creative and unique ways. Capcom might borrow influences, visuals, and specific ideas from existing horror media, but the devs make something new and different along the way. In a very real way, it feels like a cinematic experience--as if you're playing an interactive film.
While Capcom has proven to be the masters of horror with the excellent Resident Evil II REmake, this Village's focus isn't really on heart-pumping terror.
There's a suspension of disbelief happening all around you and instead of breaking the immersion, Capcom creates an environment where you just laugh, shrug, and roll with the punches.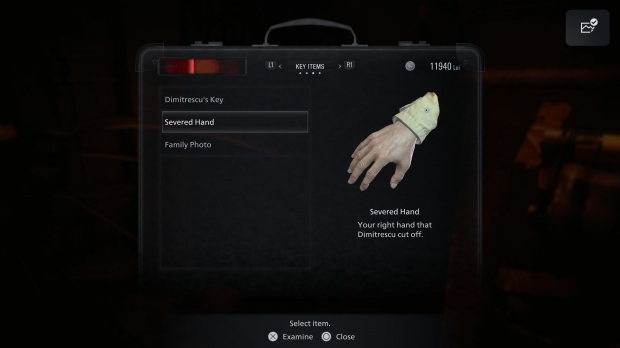 One dark humor example is when Ethan gets his hand cut off. You pick up the hand and it's actually in your inventory. Instead of performing impromptu surgery, he just re-attaches the hand and dumps some first-aid liquid on it. Bam! Hand is fixed. There's a great self-awareness here that is refreshing. It's a sign that Capcom doesn't take itself too seriously.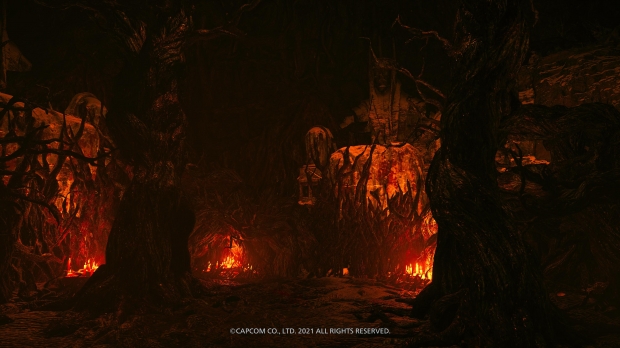 This Resident Evil is kind of like the second or third sequel in a fright film series. The first movie is always the scariest, and the next chapters take a lighter tone, sometimes with more hilarity and action.
Here's how I'd explain it: If Resident Evil 2 is Nightmare on Elm Street, then REVIII is more like Nightmare on Elm Street Part III: The Dream Warriors. There's lots of room for playfulness, creativity, and some downright hilarious moments.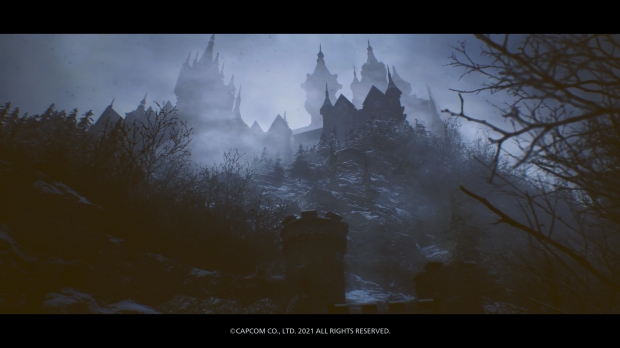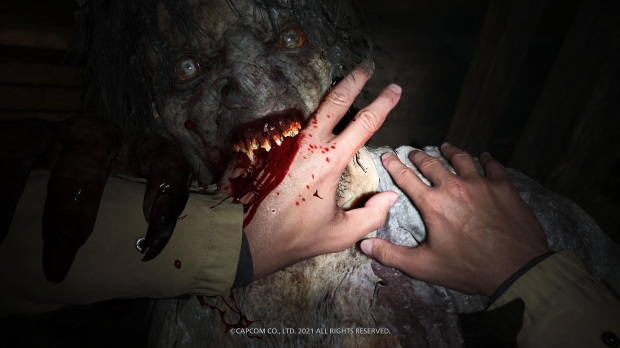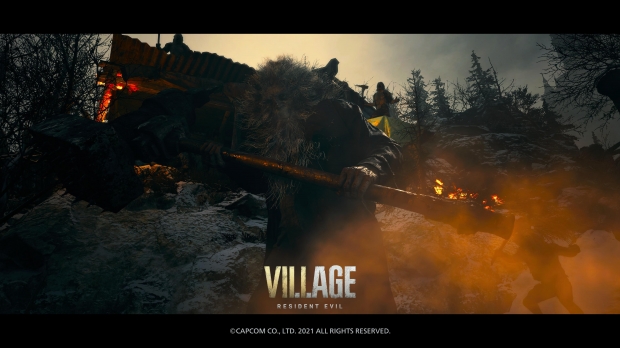 Capcom pulls you right into a movie set and takes you for an unforgettable ride. This is one game where it really pays off to be a horror buff. The game just plays differently if you love scary movies. Through the lens of a horror fan you'll see things that others may not.
The more relatable things are obvious to everyone. There's Frankenstein's laboratory, Dracula's castle straight out of a Hammer horror film, all golden Baroque styles and cruel piercing gothic architecture.
But horror fans like myself see beyond the surface level.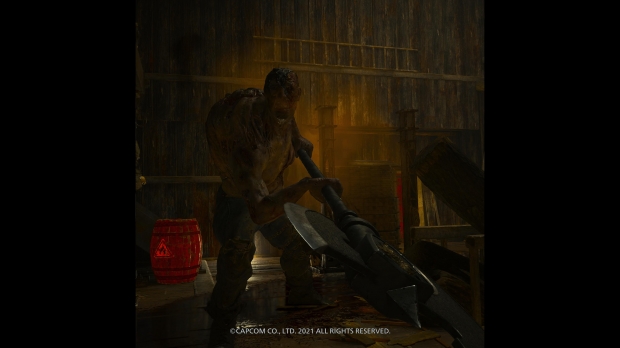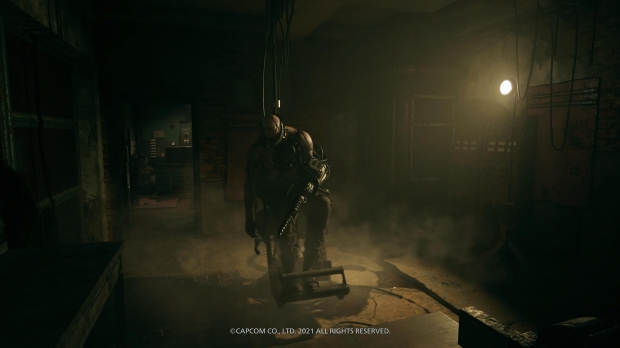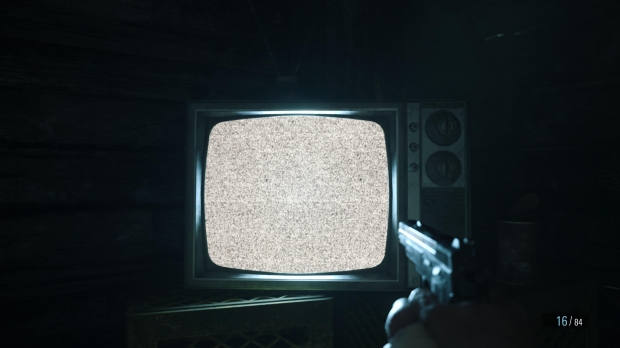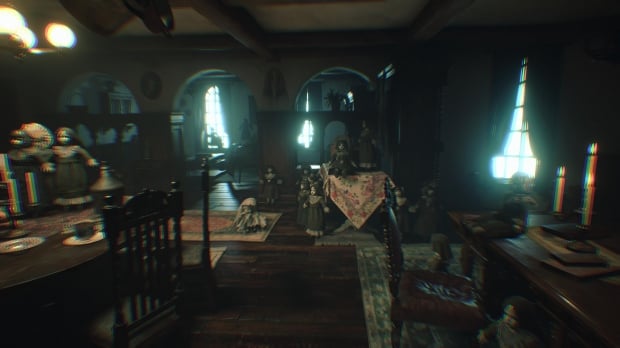 My head was a whirlwind storm of movies, books, and TV show influences as I played this game. The Hills Have Eyes cannibal mutants, Poltergeist static snow, and even House of 1000 Corpse's cruel mechanical humans make an appearance.
I saw shades of Nightbreed's offbeat and irreverent tone merged with Cronenberg grotesqueries contrasting with the classic icons of Universal's goofy-yet-spooky arsenal of greats: Dracula, Frankenstein, The Gillman, and of course, The Wolfman. Throw in a dash of Monster Squad whimsy and charm and a generous helping of Dario Argento blood-and-guts and you have a recipe for a gaming feast.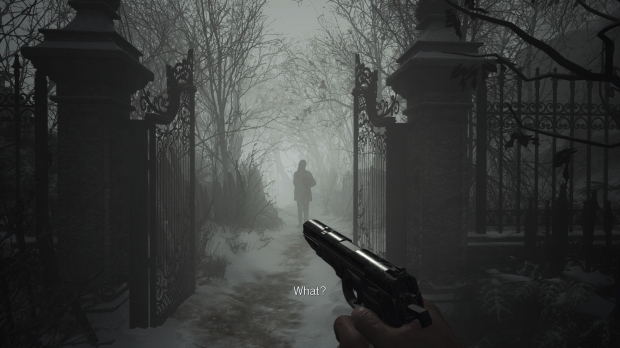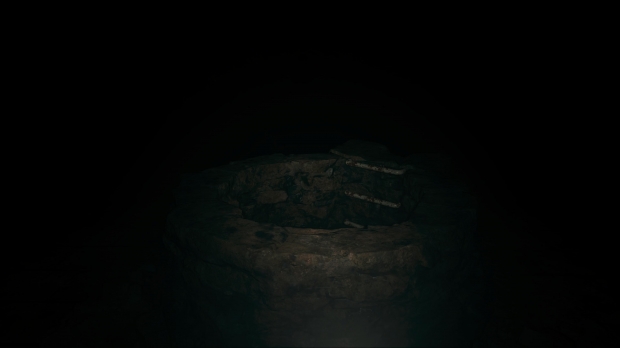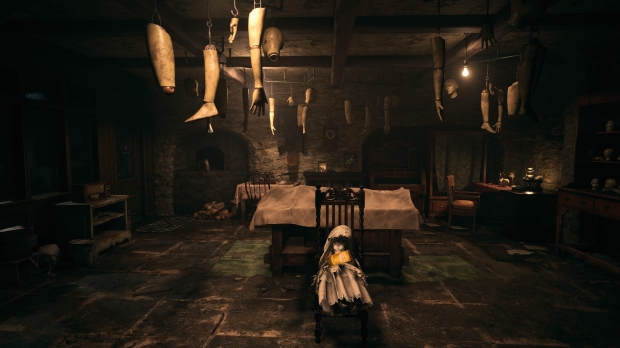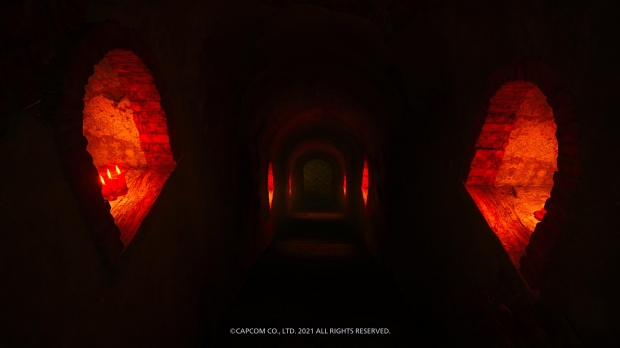 There's hallowed woods that belong in The Blair Witch Project, a house sequence that would make Kojima proud, and even ultra-freakish Guillermo Del Toro character designs. I even recognized the well from Silence of the Lambs. Village has it all.
While I didn't find Resident Evil VIII particularly shocking, you shouldn't make the mistake in thinking it's not scary. It is, but it's not the creeping claustrophobic terror that I felt with the RE2 Remake where things felt so dire and gruesome. There's a strange optimism with Resident Evil Village that's hard to explain. Maybe it's because instead of one horror trope, like RE2's zombie survival, RE8 feeds you multitudes of things to chew on. Capcom has made a chimera instead of a dragon.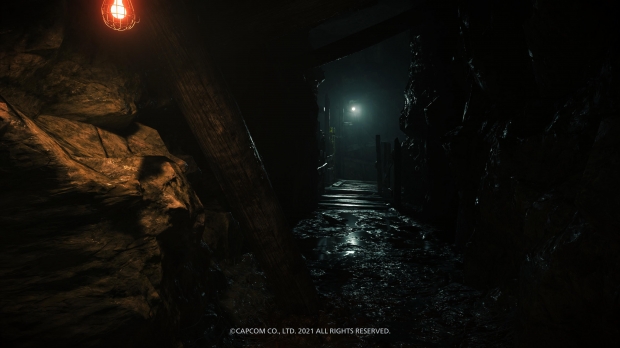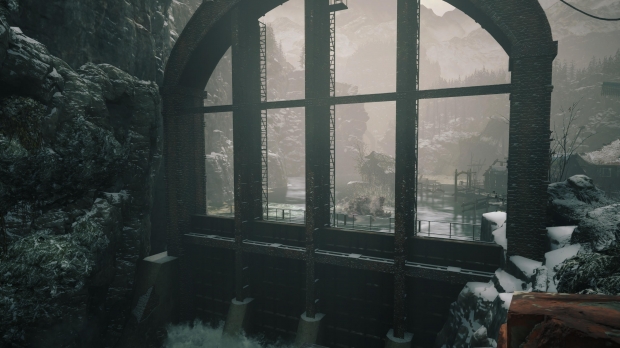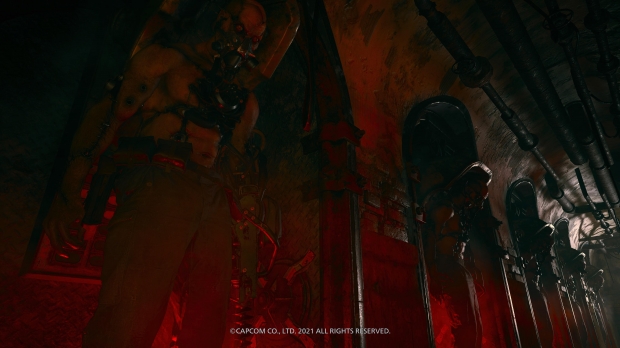 It also helps that Resident Evil Village has multiple locales that're quite contrasting, colorful, and extremely interesting. The game always feels fresh and new. Every area is an interesting adventure, something to behold, explore, enjoy, and conquer based on your playstyle.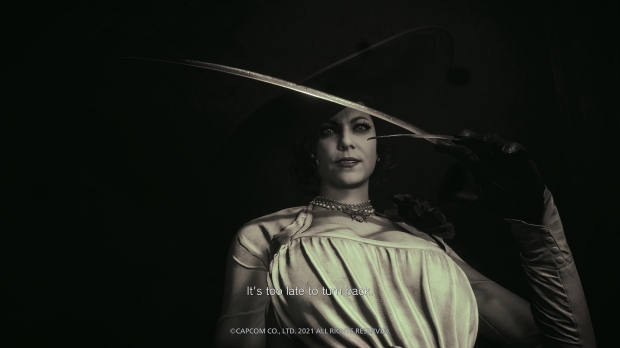 Characters: Tall vampire ladies, werewolves, and puppets, oh my!
RE Village's menagerie is a big part of what makes this game so memorable. Capcom really goes all over the spectrum for its bosses, monsters, and antagonists. It really does feel like a monster mash in the best way possible.
Lady Dimitrescu is unlike anything else gaming has ever delivered. She's a 7-foot tall vampire with foot-long knife-claws that would make Wolverine and Freddy Kreuger green with envy. She's formidable, darkly enchanting, and a deadly femme fatale with high-class tastes.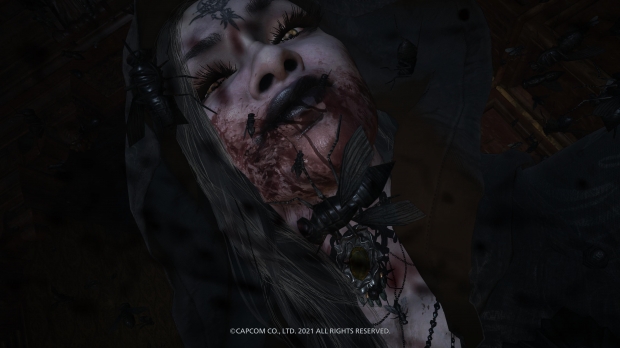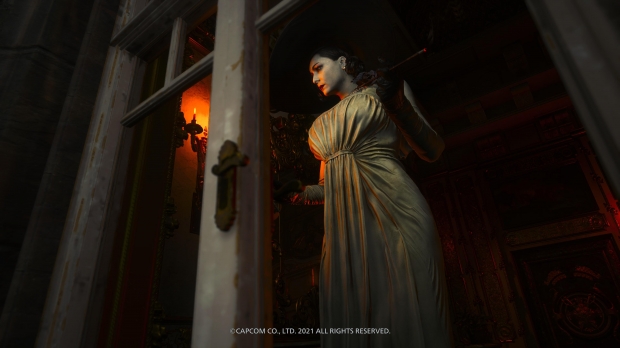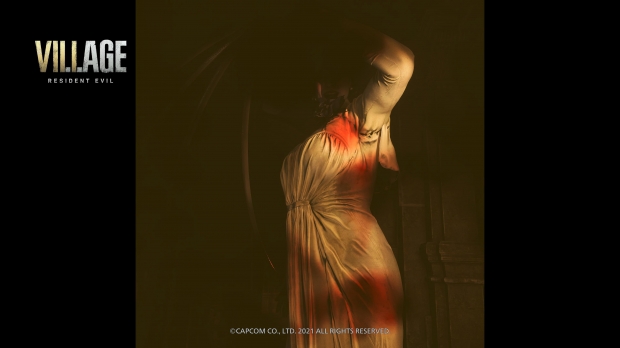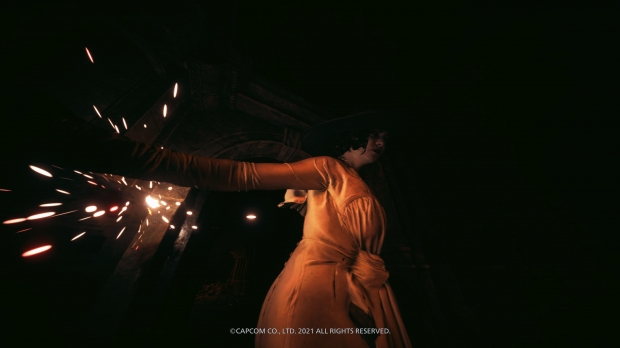 Her castle gleams with beautiful golden gilt and opulence. It offers a warm kind of foreboding of which ornate architecture and expensive relics only add to the macabre tones. Despite all the sophistication and austerity, there's a sense that great evil has taken place here.
There's one segment where Dimitrescu stalks you like Mr. X or the xenomorph from Alien Isolation. The sense of danger isn't actually a bad thing. Somehow being chased by her is thrilling and alluring, not entirely nerve-wracking like Mr. X.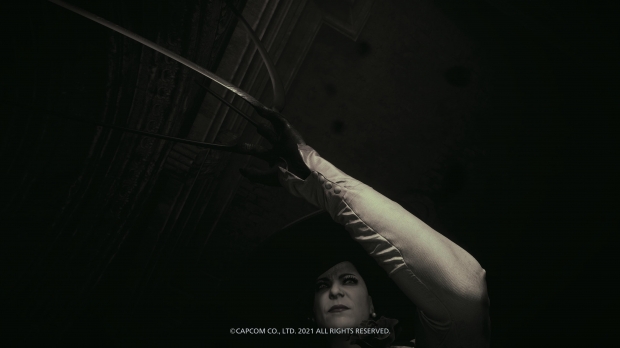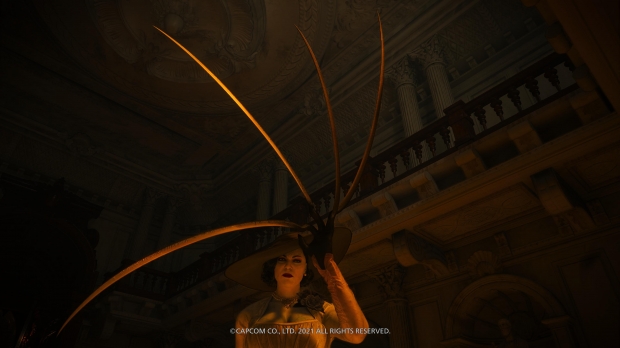 I can't really fear her even as Dimitrescu drags her razor-sharp claws across stone, sending sparks across the screen in a deadly show like something out of a demented new-gen Nightmare on Elm Street.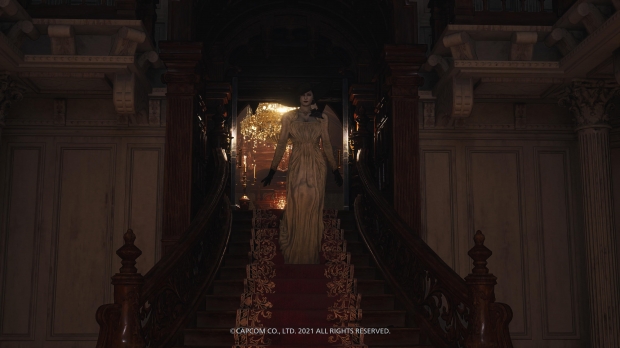 I won't go into major descriptions of each of the characters because discovering each of their quirks is really part of the fun.
There are four main "lords" each with their own realms. Lady Dimitrescu is one of them. The other lords all have their own styles, tone, characteristics, and environments. That was the best part of the game for me, the sheer revelation of progression.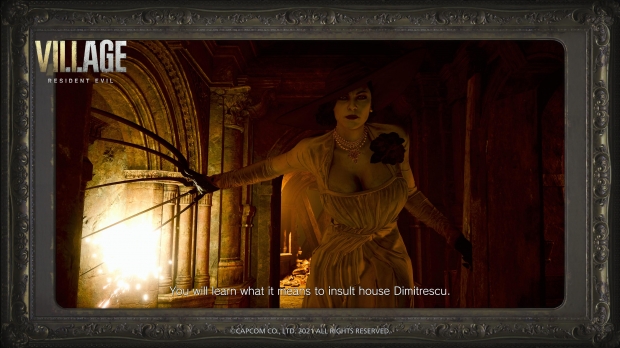 The main motivator to keep going in RE Village is to see what's next.
For me it was like going completely blind into a new season of Black Mirror. You don't know what's next, you don't know what kinds of creative monsters are waiting for you or what movie references you'll spot.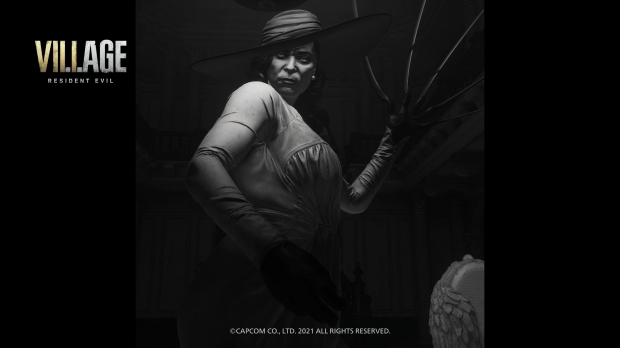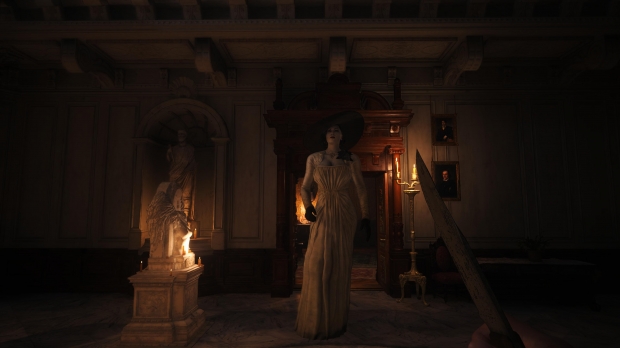 One thing I will mention is that the boss fights are chaotic and often ridiculous. One sequence felt like Jaws and completely destroyed the environment around me in a spectacle of next-gen destruction animations. Another fight just creeped me out...but I can't say much more because that would spoil the surprise.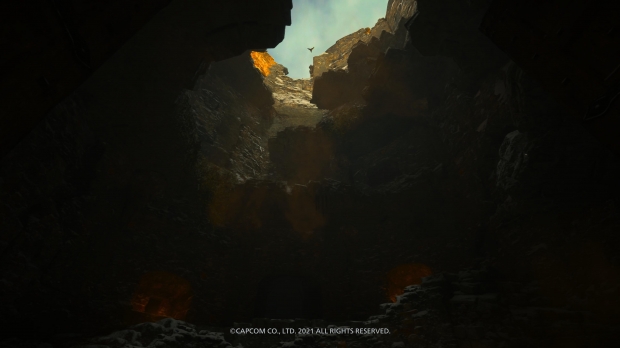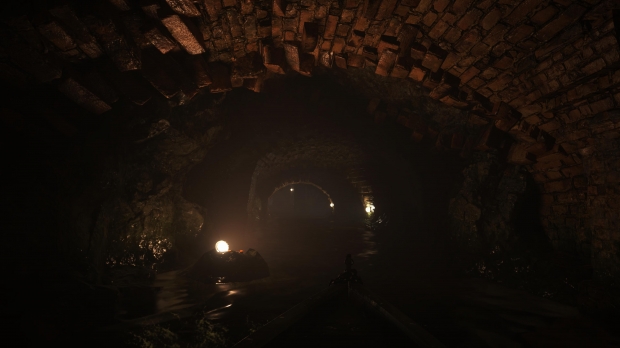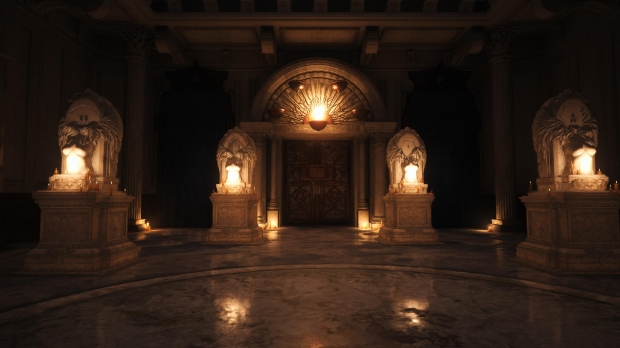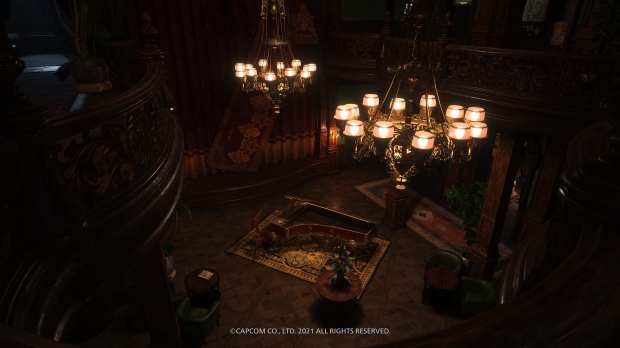 Environments: True next-gen magic
Resident Evil Village has a lot of horror fantasy themes and characters, but the magic spell wouldn't be possible without the game's environments. It's here where the game truly shines.
Neither Lady Dimitrescu or Ethan are the true stars of RE Village. The game environments are the main character throughout the entire experience. Whether you're indoors or outdoors, Capcom delivers breathtaking beauty and harrowing horror in one.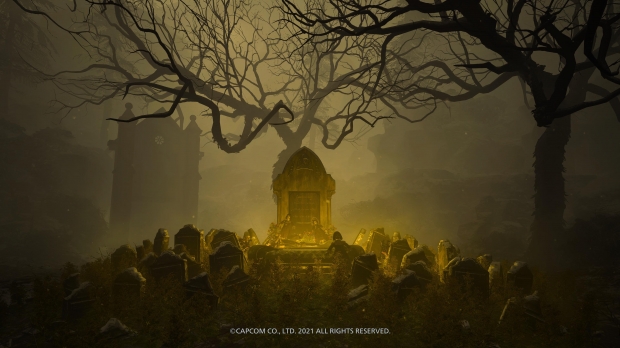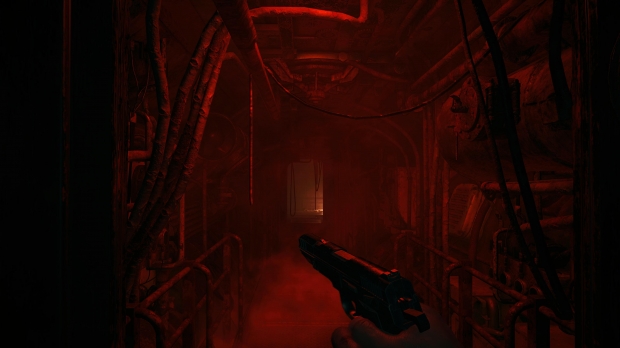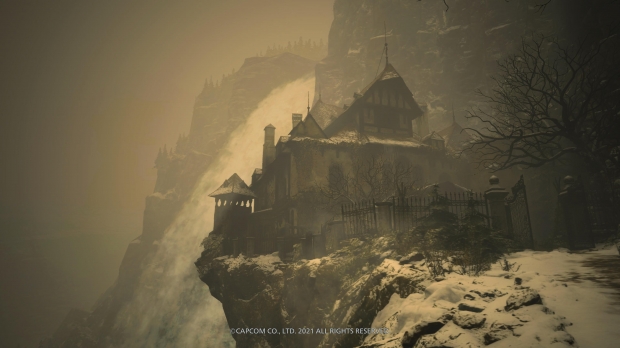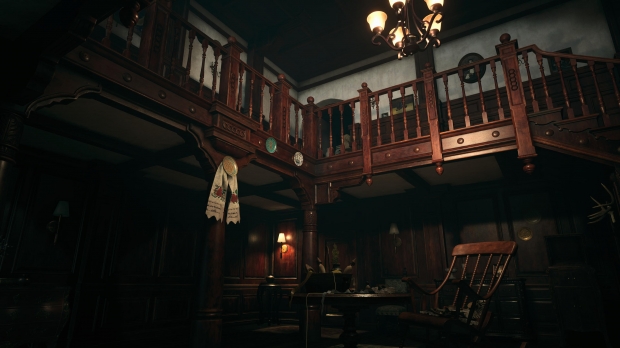 Every area in RE8 has a life of its own. There's a distinct atmosphere and style to each segment, and each act is different. They're so radically unique that each environment could be considered its own biome.
We won't spoil all the different areas in the game because they are truly the star of Resident Evil Village. Every section has such powerful and resounding environmental storytelling that you can understand what's going on without any explanation. There's deep tropes and themes embedded into the environments that are brought to life by the power of next-generation consoles.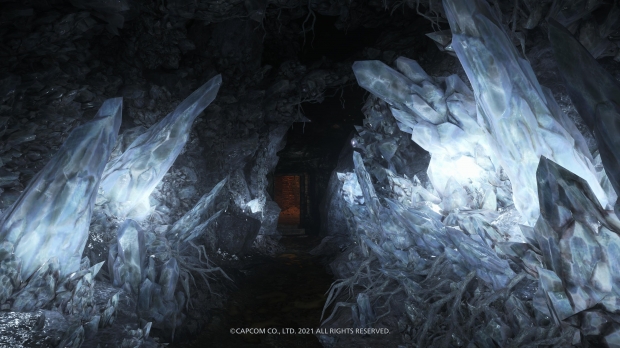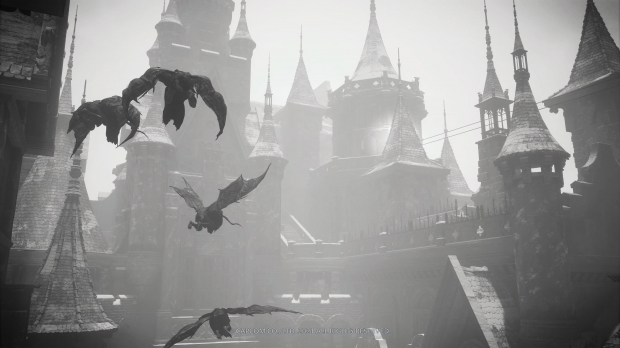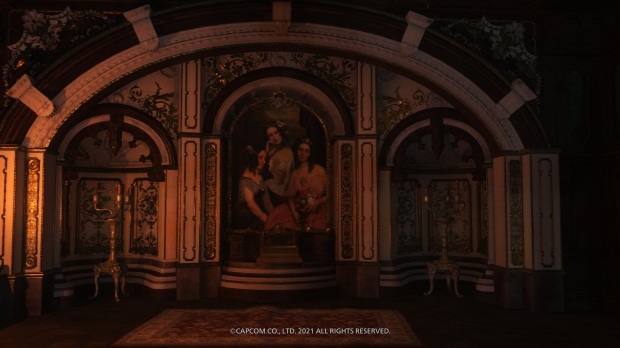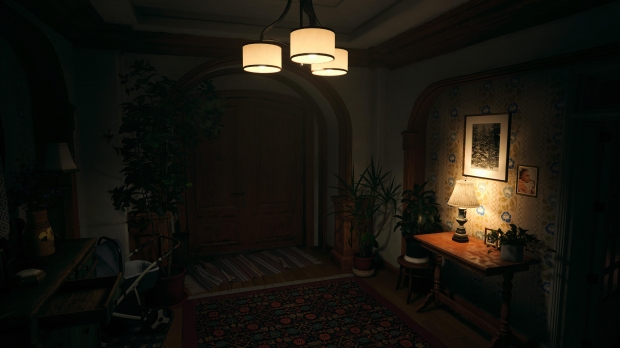 Resident Evil Village is one of the most incredible-looking games of this generation. In fact, I'd say it's one of the defining games on the PlayStation 5 right now. It's really that good. The atmospheric effects are immaculate and truly make every scene pop. I've taken over 200 screenshots for this review and I had a hard time narrowing them down. Every scene is literally a work of art and I was taken aback so many times while playing.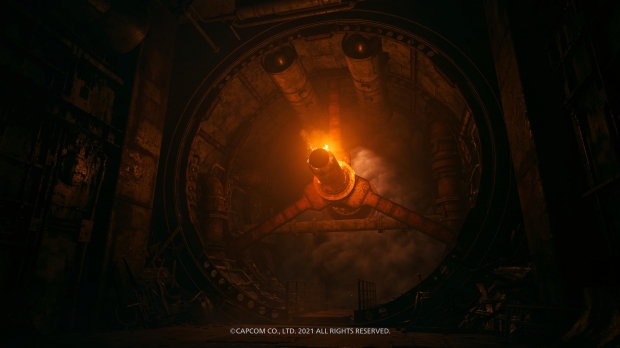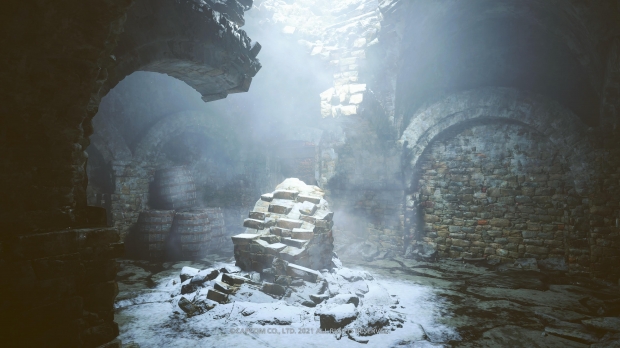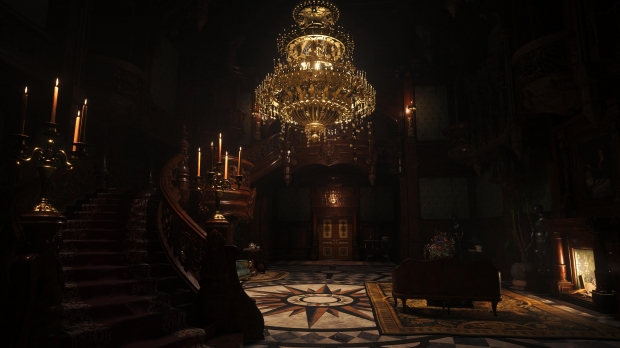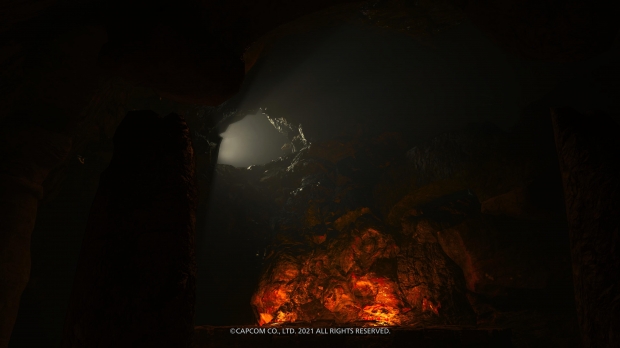 The ray-traced lighting effects add new depth and realism to the reflections and lighting. Candles glow with sinister malevolence, cold bars of light shine through Castle Dimitrescu's ancient panes, bouncing off of gleaming silver and cruel metal. Steam and smoke fills the factory with an industrial grittiness straight out of a Nine Inch Nails music video.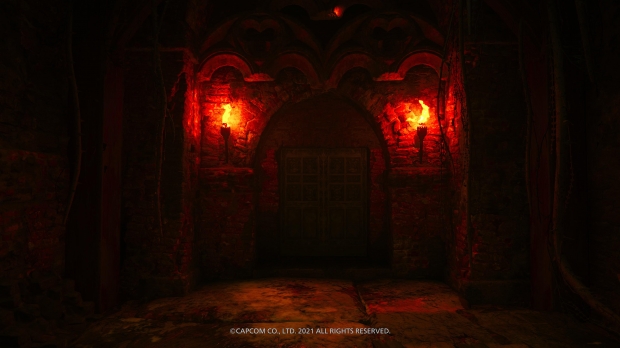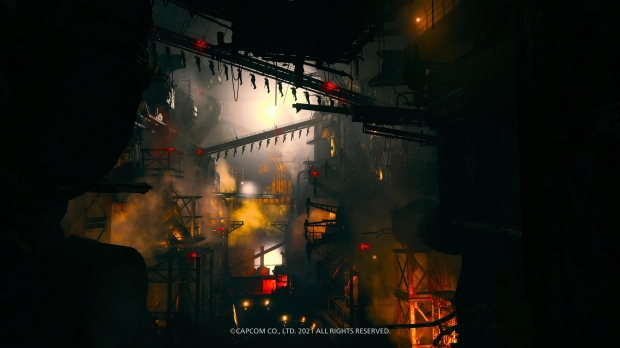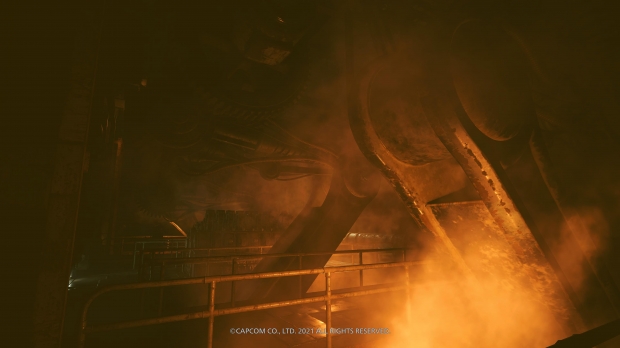 Orange light blazes like something out of a Beksinski painting, and candles glow red, illuminating crypts and strange stone corridors. The very world seems alive with sinister overtones like one of Barlowe's blasphemous paintings.
Capcom's attention to detail is like nothing else I've seen on next-gen so far. The world is so rich, colorful, vibrant; it's both dead and alive in a simultaneous harmony that resonates with the art love and horror fan within me.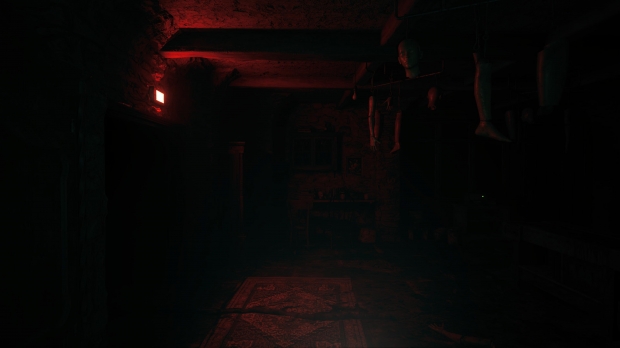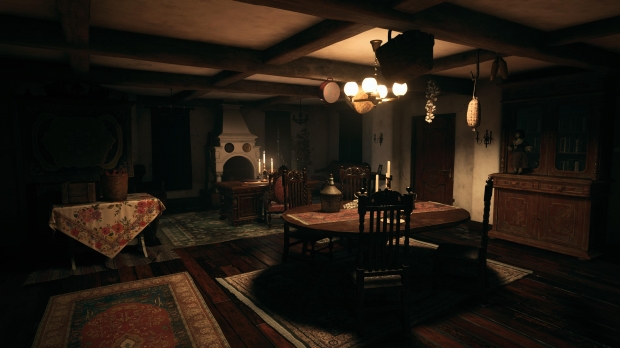 The crags and caves and under passages have such definition that you feel like you're really there; ditto for the horrifying torture basements under Castle Dimitrescu with its literal lake of blood.
The scenes are grisly and mesmerizing, but campy and fun at the same time. There's a jaunty Friday the 13th feel to some of the sequences complete with camaraderie, whereas others toss you into a bloodthirsty nightmare of sharp-toothed monsters, claustrophobic caves, and merciless resource management.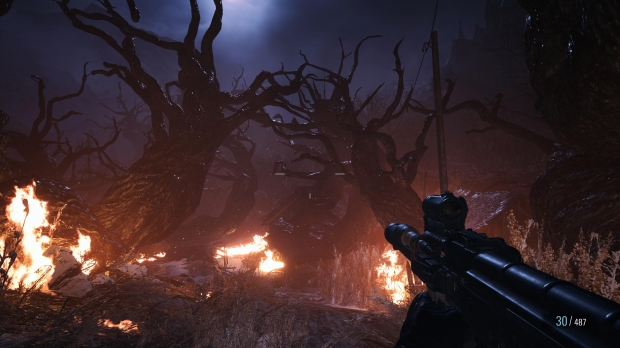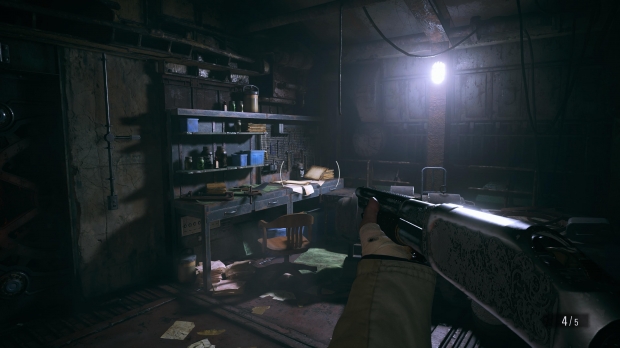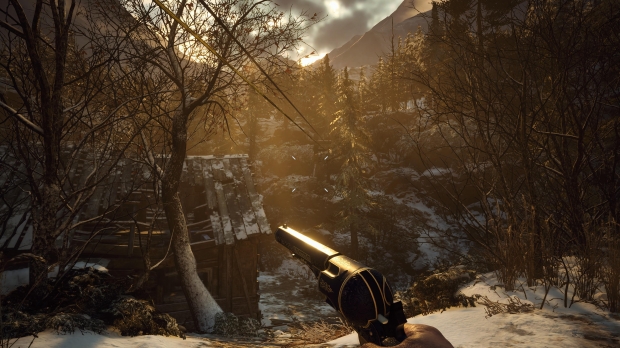 FPS action: Fluid gunplay and RPG mechanics
Capcom has vastly improved on its FPS mechanics this time around. Village takes the classic RE7 first-person formula and refines it, adding in more fluid aiming and controls with new additions like a kick that repels enemies.
The biggest addition is the weapon upgrades. Village is kind of a light RPG and gamers can customize their weapons and loadouts as they play. You kill monsters, collect a currency called Lei, and then spend it on weapons, ammo, and upgrades. Duke, a strange and mysterious fat store owner, sells you goods in exchange for the European currency. He also buys relics from you including the remains of desecrated bosses.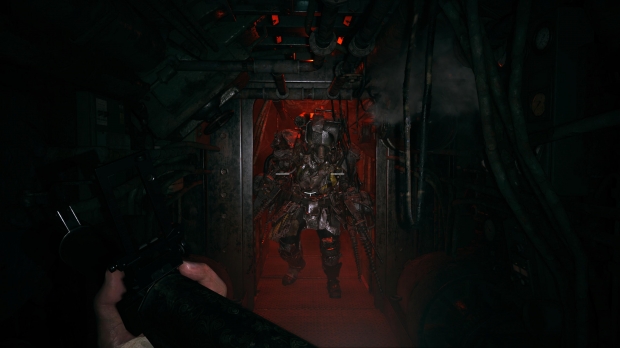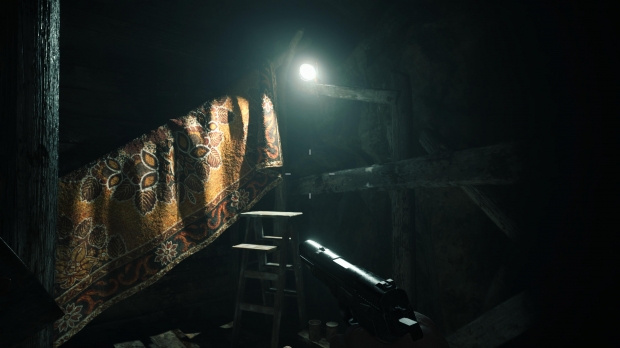 Like any RPG, you also collect crafting materials to make ammo, bombs or mines. The crafting system isn't super extensive and instead of adding another headache to the game, Capcom has scaled it so it complements the resource management. Players aren't overwhelmed at any point and some of the upgrades--stability with a sniper rifle, extra ammo with a shotgun, or improved power with the awesome magnum--are optional.
There's never a sense of having to continually scour your surroundings to find mats--unlike Dragon Age Inquisition, for example.
The crafting, collecting, and customization respects your time and is a nice touch that enhances gameplay. Most games today overwhelm players with tons of collecting and currencies in an effort to maximize playtime. Capcom is different. In fact, it's quite refreshing how much Village respects your time.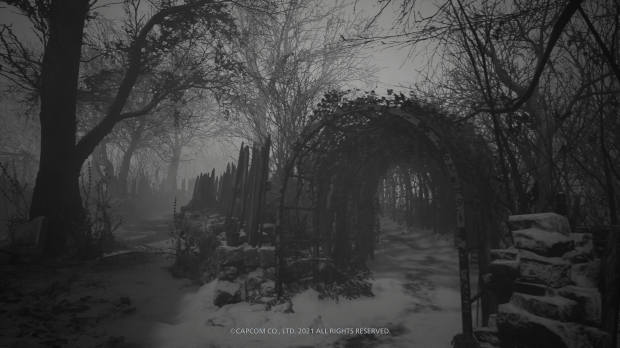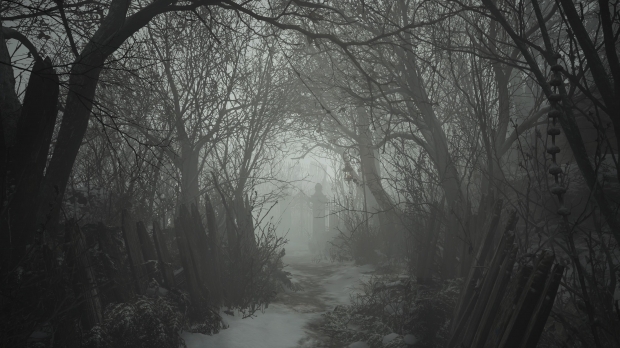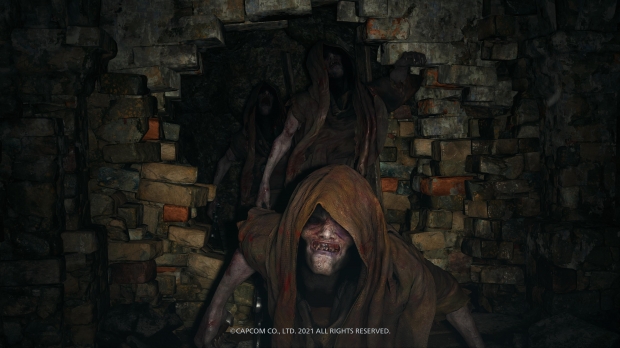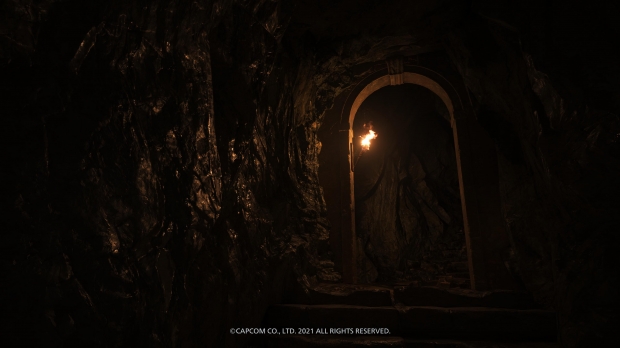 The pacing is generally great (minus some annoying bits in the middle) and the game has a definite beginning, middle, and end. So few games these days actually end.
The game isn't obnoxious with its demands. You're to solve some puzzles, traverse a beautifully bizarre world set in some Twilight Zone pocket of reality, shoot a bunch of monsters, and proceed through the questline. It's a nice, fair contract that you sign with Capcom. You buy the game, and in return, Capcom provides something new, unique, and fun.
That's how games should be.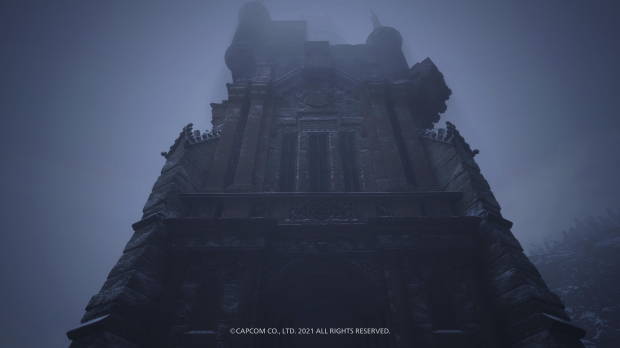 Wrap-Up: A must-have next-gen experience
Resident Evil Village is something special. The incredible graphics, atmospheric details, and visual effects are enough reason to buy the game. Everything truly looks and feels next-gen. But that's not the best part. Capcom makes me feel seen and represented as a horror fan, and once again, I feel like this game was made just for me. That really is a unique feeling.
Seriously though, RE Village has more horror movies on its shelves than a Blockbuster during Halloween. If you love gore, monsters, freaky environments, and ultra-bizarre visuals, then you need to play this game. It's not negotiable.
That goes for anyone who owns a PlayStation 5 or Xbox Series X, too.
Village is extremely well optimized on PlayStation 5. I played with the ray-tracing mode turned on and noticed no perceivable issues, and I didn't experience any glitches, crashes, or save errors.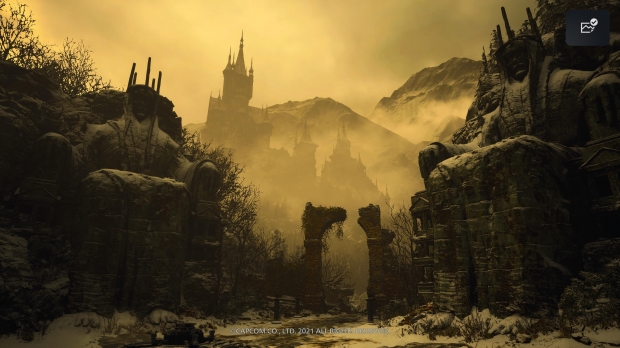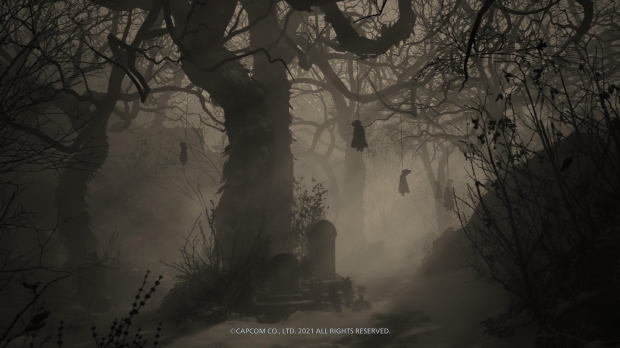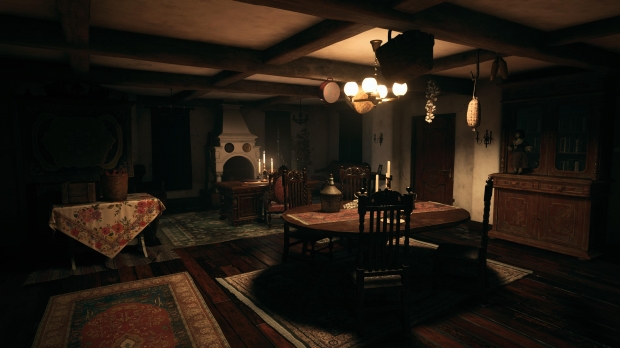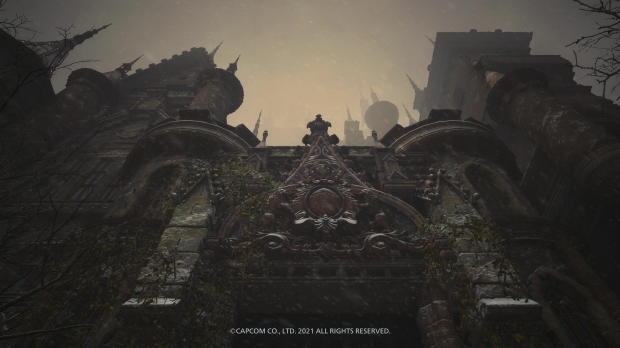 What's Hot
+ Immaculate visuals - Resident Evil VIII's atmospheric visuals, environments, effects and lighting are truly next-gen. Ray tracing looks incredible.
+ Tons of movie references - This game is made by horror fans for horror fans.
+ Over-the-top craziness - RE Village never takes itself too seriously and has lots of crazy, hilarious, and truly memorable sequences. The boss fights are particularly exhilarating and fun.
+Great FPS combat - Capcom has evolved its first-person shooter mechanics for a more fluid and dynamic experience.
+ It respects your time - So few games these days actually end. Resident Evil Village has a compelling story arc with a beginning, middle, and end. The 10-hour experience respects your time and prioritizes quality over quantity.
+ Extremely memorable characters - The Monster Mash cast of bosses and characters is the best yet, with an all-star cast consisting of a killer puppet, Lady Dimitrescu and her cabal of vampire daughters, and a harrowing boss battle straight out of Guillermo Del Toro's imagination.
+ Great mix of terror and fun - Resident Evil VIII is more fun than it is scary, but it can deliver some truly unsettling and bizarre experiences that punctuate the brutal FPS combat. This game will give you nightmares for specific reasons, but not necessarily because you're completely terrified.
+ Absolutely no lading times - The PS5's ultra-fast SSD obliterates loading times. There are no long pauses or sequences--the experience flows like a cinematic film.
+ A multitude of secrets - This game is jam-packed with awesome secrets including a lightsaber-like sword.
What's Not
- Somewhat slow pacing - Some sections of the game are slower than others and the puzzles can be a bit maddening at times.
- The Village - Every area in the game is great but the village; this main area hub connects the other more interesting environments and regions together, and is a pain to navigate.
- The Village - Made me a bit motion sick at times.
Resident Evil Village makes references to a bunch of movies including:
House of 1000 Corpses

Friday the 13th

Texas Chainsaw Massacre

Jaws

Thirteen Ghosts

A Nightmare on Elm Street

Poltergeist

Grindhouse

The Blair Witch Project

Puppet Master

Twilight Zone (S5E6 Living Doll)

The X-Files (S5E10 Chinga)

David Cronenberg movies

Hellraiser

Fritz Lang's Metropolis

The Cell

An American Werewolf in London

Frankenstein (take your pick)

Bram Stoker's Dracula

The Silence of the Lambs

The Descent

The Hills Have Eyes

Sinister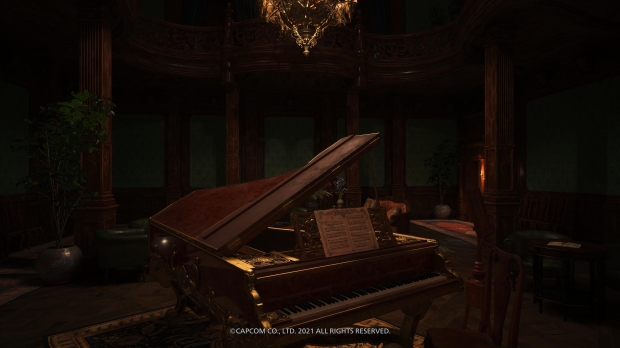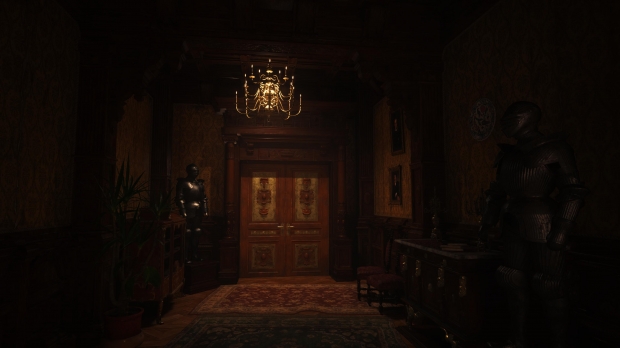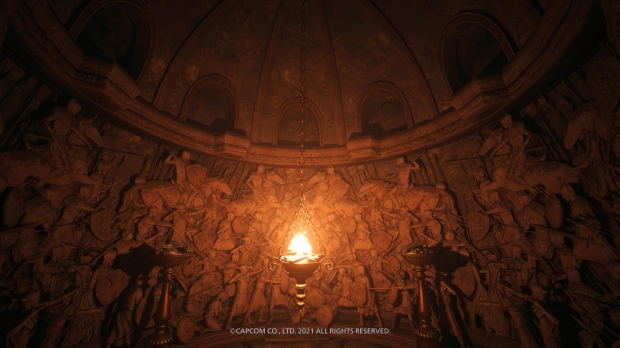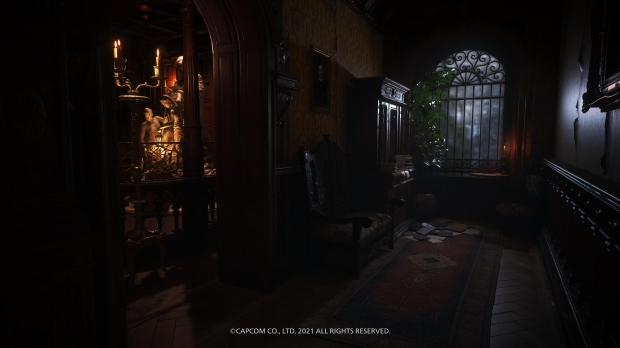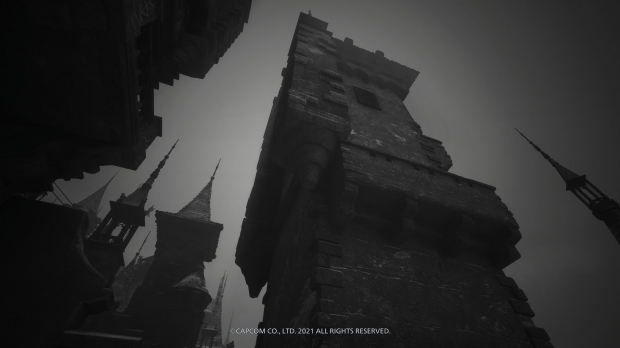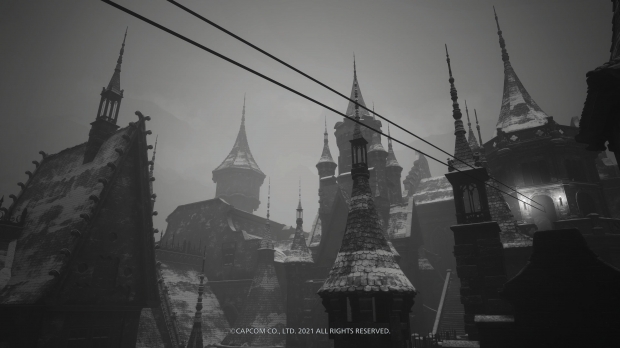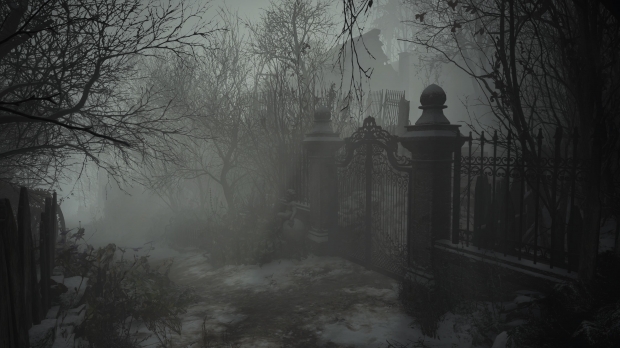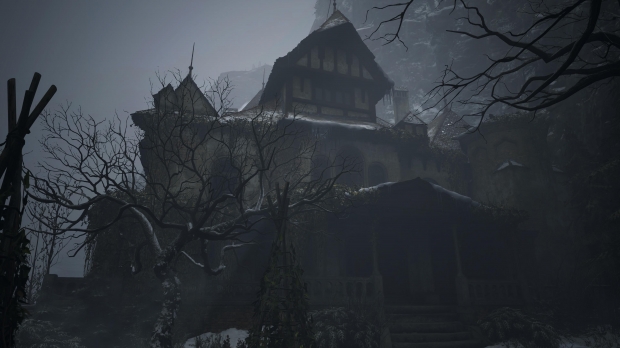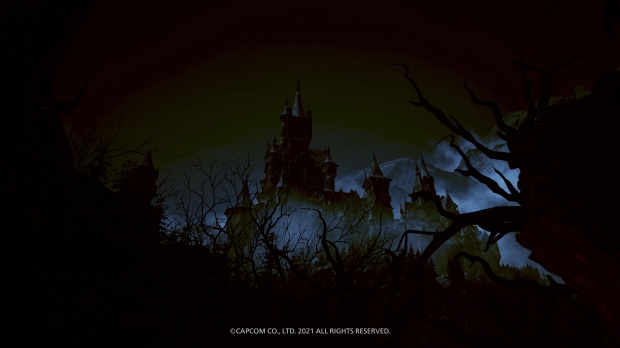 SPOILERS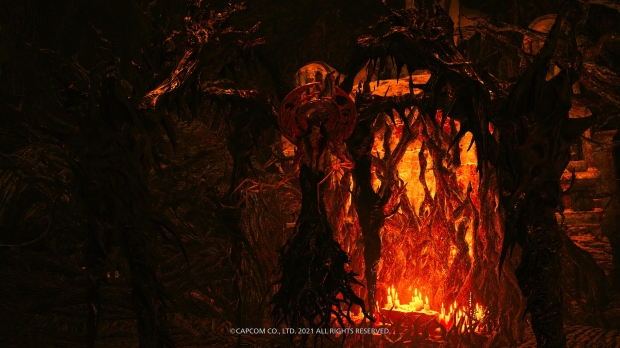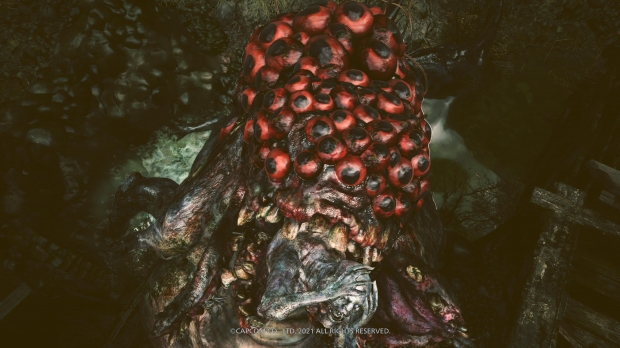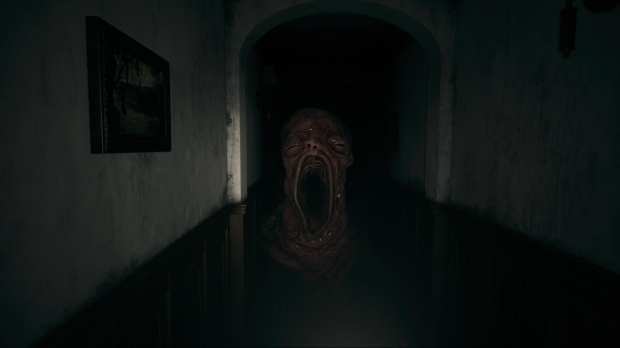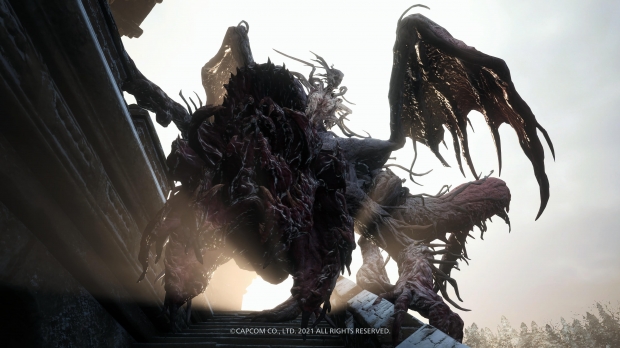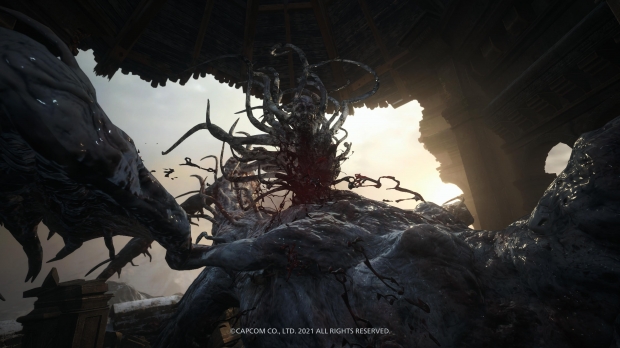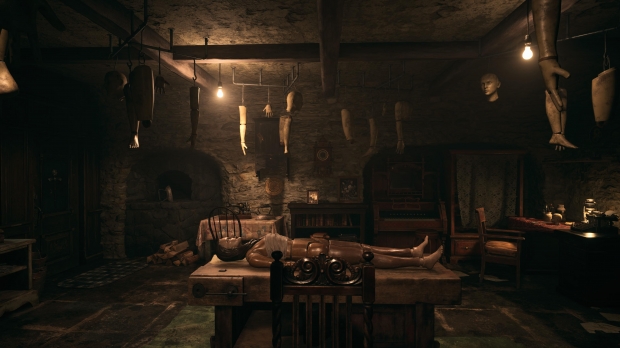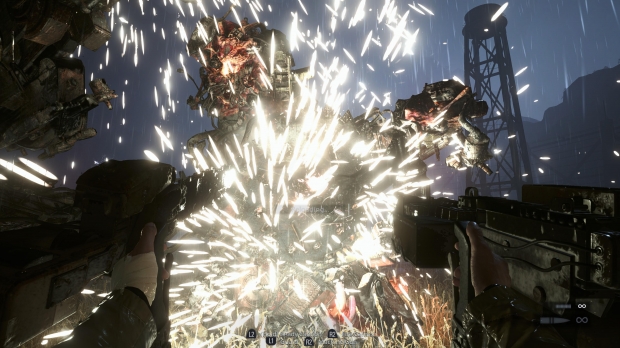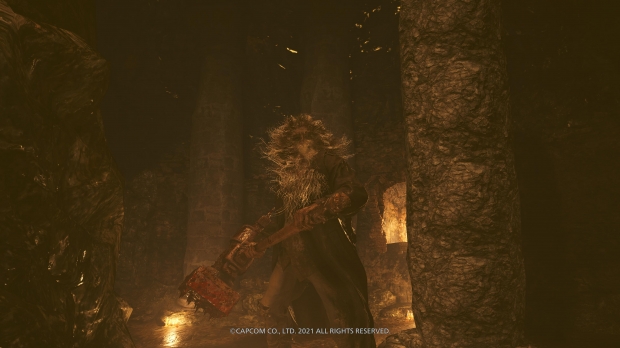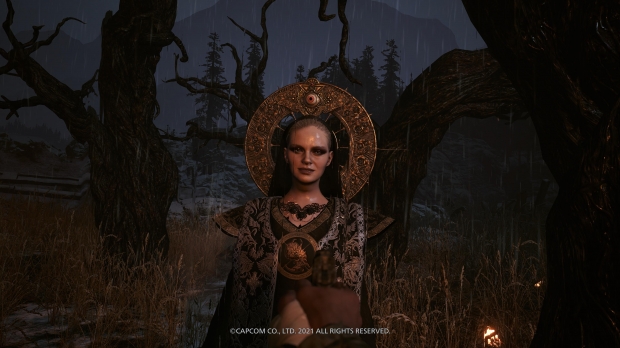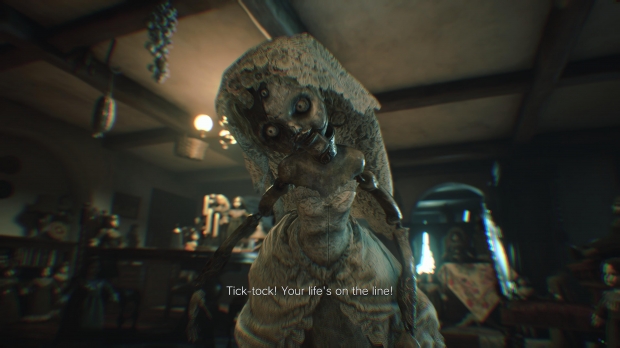 | | |
| --- | --- |
| Gameplay Performance | 95% |
| Graphics | 95% |
| Fun Factor | 95% |
| Value | 90% |
| Overall | 94% |
The Bottom Line
Buying Resident Evil Village isn't negotiable for horror fans. It offers a truly next-gen experience that's extremely memorable and fun.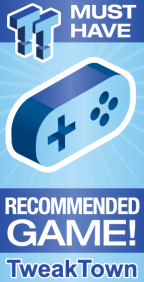 We openly invite the companies who provide us with review samples / who are mentioned or discussed to express their opinion. If any company representative wishes to respond, we will publish the response here. Please contact us if you wish to respond.