It's official: Street Fighter 6 is a knockout hit that continues Capcom's powerful combo streak.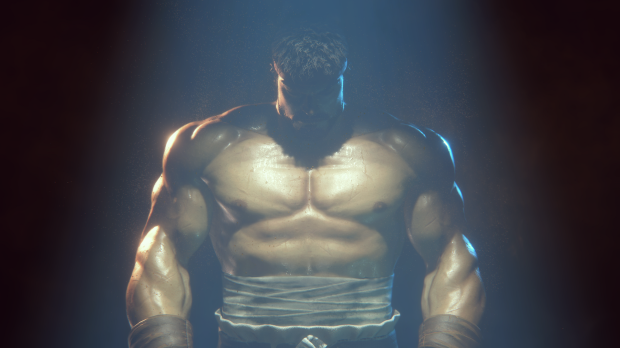 Capcom has recently confirmed sales figures for Street Fighter 6, and the numbers show that the legendary franchise has come back swinging. Capcom says that Street Fighter 6 has managed to sell 1 million copies in its first weekend on the market, which pushes franchise sales past 50 million.
"Even today, more than 35 years since Street Fighter first debuted, the series still enjoys immense popularity across the globe with cumulative sales for the series totaling over 50 million units worldwide," Capcom said in a press release.
Previous figures put Street Fighter franchise sales in excess of 50 million. As of March 31, 2023, which was before Street Fighter 6's launch, total series sales were at 49 million. We tracked the incremental sales differences of the top-selling Street Fighter games--SFV and SFII--to glean that Capcom sold around 2.1 million copies of these games combined throughout FY22.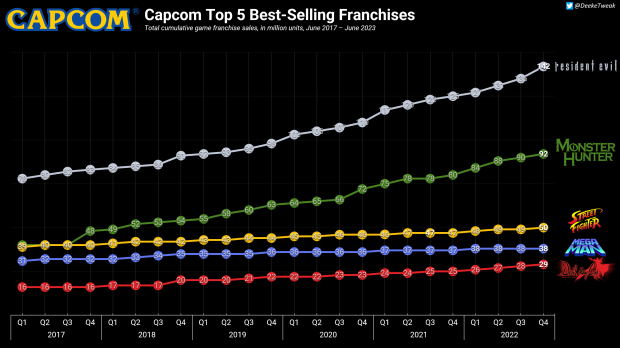 A quick bit of math would indicate Street Fighter had sold at least 49.1 million copies before SF6's launch in June, and the latest entry's performance would put total Street Fighter franchise sales at around 50.1 million. This puts the franchise in close territory to the Tekken franchise, but quite a distance away from Mortal Kombat, who reigns over other fighting game franchises with over 80 million sales to date.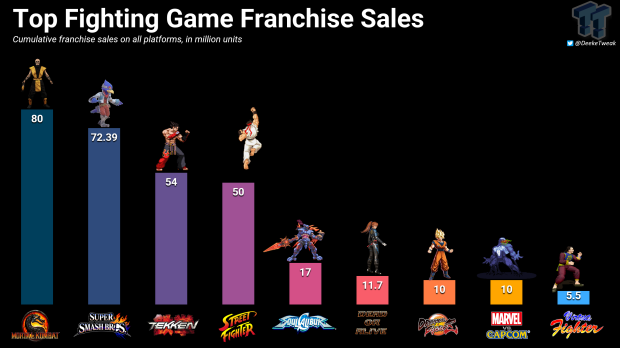 As stat-tracker DomsPlaying notes on Twitter, SF6's performance outpaces its predecessor by a large margin. It took Street Fighter V around 6 weeks to sell 1.4 million copies.