A gaming PC built with good cable management is the direct result of skill, experience, and art because you're looking at a system where components, fans, RGB headers, and anything in-between has some sort of cable that requires being connected to either the motherboard or power supply. And wrangling all of those cables is no easy feat.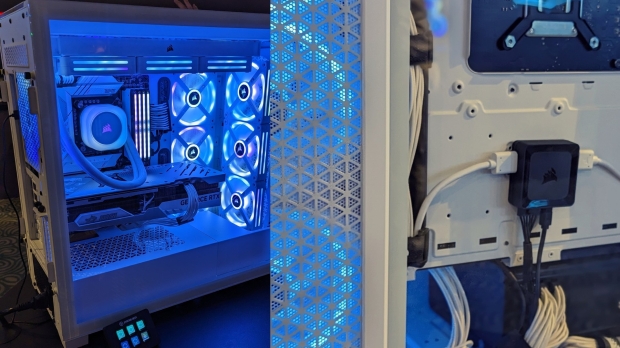 This is where Corsair's new iCUE LINK Smart Component Ecosystem fits in, which is all about simplifying the DIY PC building process through a reversible single-cable with a built-in micro-controller that can link, chain, and connect to a System Hub. According to Corsair, it will help to eliminate "nests of wires, connection hubs, PWM and RGB splitters cluttering up your case."
At Computex 2023, we checked out a few different Corsair builds using the new iCUE Link system, and the results were as impressive as you'd expect. Even in the tidiest builds, there's usually a hidden nest of cables all grouped together at the back of the case like a mini server rack.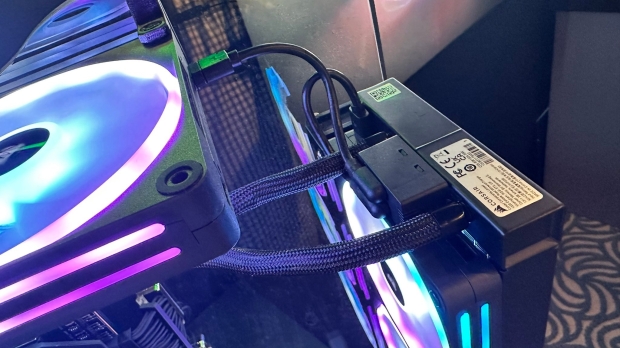 The best part is that it's all smart, and with Corsair iCUE interaction, you can do things like set the fan speed to spin at an RPM that would make them look like they've stopped completely because it's using RGB led strobing data to make that possible. The ability to daisy chain iCUE Link devices is also brilliant because otherwise, all cables would connect directly to the System Hub. Here the component that is furthest out is connected to one closer, which then connects to the hub.
The first iCUE LINK devices are set to arrive in June, with patent-pending QX120 and QX140 RGB fans, AIO coolers, and the System Hub. Corsair described the fans as the "world's first fully digitally controlled fans," thanks to the single-cable connection proprietary Magnetic Dome bearing, digital temperature sensor, and RGB light loops, all adding to the customization in the iCUE software suite.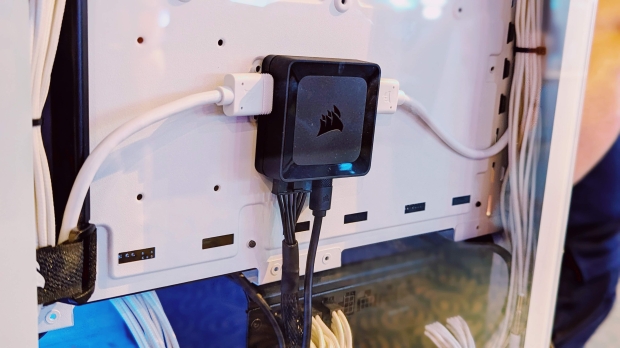 Corsair has big plans for iCUE LINK, with CPU blocks, GPU blocks, and pump/reservoir combos set to arrive in Q3 2023. That said, Corsair isn't about to ditch its existing line-up of products and will continue to release traditional fans and other components alongside iCUE LINK products.