We got a closer look at Corsair's new range of Dominator Titanium DDR5 memory kits at Computex 2023, and they're all about performance and style. Built using premium components and some of the fastest DDR5 ICs, with Corsair's patented DHX cooling technology, they are also made for overclocking with support for Intel XMP 3.0 and AMD EXPO.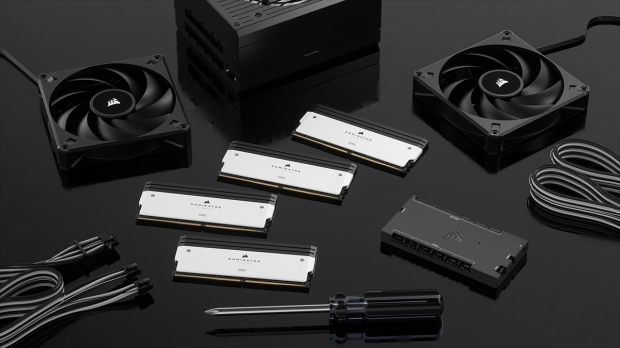 What makes them truly impressive is that the stylish look and feel of the range features fully replaceable top bars, allowing those that pick up one of these kits to add style to the look. Inside the top bar is an RGB strip with 11 individually addressable LEDs that can sync with Corsair's iCUE Murals software.
Capacity-wise, Corsair offers up to 192GB, four 48GB modules, and speeds of up to 8,000MT/s (they'll start at 6,000MT/s). Dominator Titanium DDR5 memory will also come in 16Gb, 24GB, and 32GB sizes. Available in multiple colors, the white and black modules are designed for Intel XMP 3.0, with the grey being designed for AMD EXPO.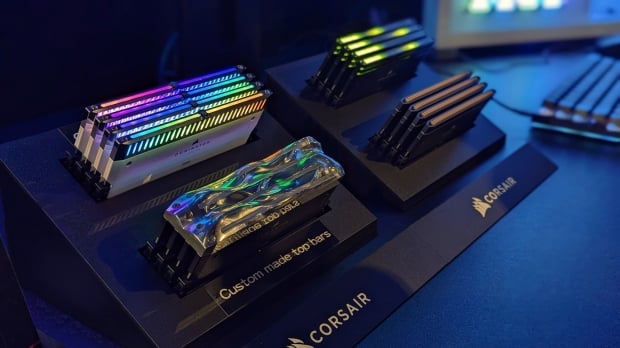 Corsair notes that the key focus for the new Dominator Titanium DDR5 memory kits is customization, whether that is performance, speed, timings, or aesthetics. Corsair also told us that a new version of iCue will allow for memory customization to happen within the software, which will then be stored directly on the modules.
Even without printing your top replacement, the RGB here is some of the best we've seen at Computex 2023, and able to sync with games, music, and movies or simply run whatever colors and RGB patterns suit your tastes. For those that want to go all in on printing their tops, Corsair will provide all of the kits, data, and info you'll need.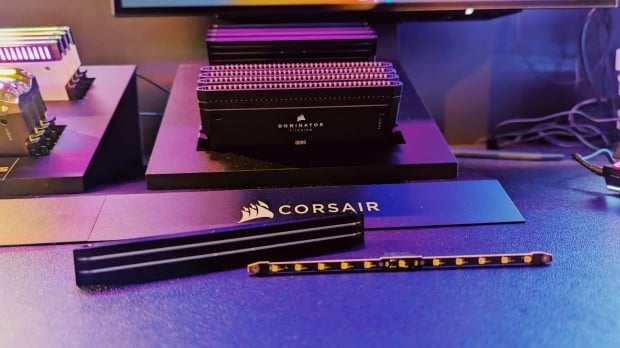 Corsair Dominator Titanium memory looks fantastic and will be available from July 2023, with pricing to be confirmed.