The video games industry boomed during the COVID-19 pandemic as more consumers bought games and interactive entertainment during lockdown periods, but those record highs have cooled due to inflation.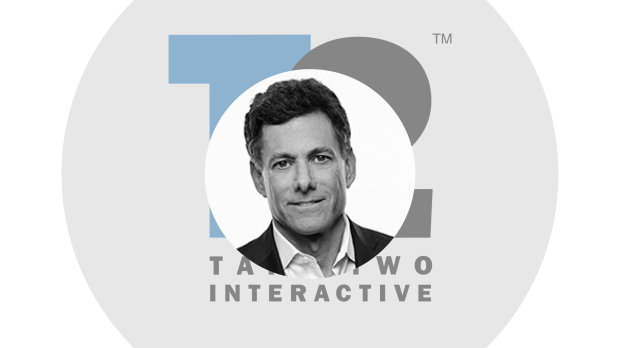 Driven by pandemic spending sprees, the global video games market hit new all-time highs in 2021...but it didn't stay there. Data created by IDG and presented by Take-Two Interactive indicates that the global interactive software market delivered $216 billion in 2021 (excluding hardware), and then dipped to $204 billion in 2022, representing about a -5.5% year-over-year decrease.
Throughout 2022 and 2023, we've seen entertainment companies tighten their belts against the economic shifts that have occurred due to rising inflation costs. Consumers in particular are choosing to spend more money on necessities than on things like entertainment, which has led to a reduction in overall game sales on Sony's PlayStation platform, and the trends have prompted multiple CEOs to comment that consumers are choosing to buy blockbuster titles instead of riskier unknown games.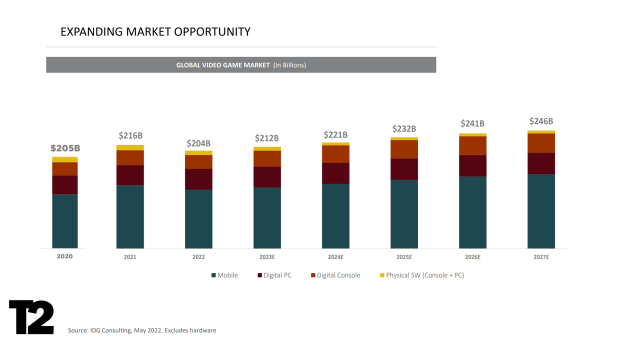 In a recent interview with CNBC, Strauss Zelnick, the CEO of Take-Two Interactive, comments on market conditions:
"I was actually asked here during the pandemic what I thought was going to happen, and I said 'I believe it'll be higher than before, and lower than now,' and that's exactly what happened. So the comps were pretty challenging [against the pandemic year]

"We're up where we were before 2019, and lower [than during 2019]. The market was actually down about 10% in 2022, and everyone's so accustomed things inexorably rising in interactive entertainment, but we all took a beating and the sector really got re-rated.

"That said, we're beginning to see better comps now year-over-year, and I would say in terms of market demand, we're in green shoots. We're seeing that in mobile, which is now 50% of our business, and in console as well.

"But it is a more challenging market, certainly, than it was year and a half ago."
Zelnick had previously commented on $70 game prices, saying that consumers were shifting their spending towards heavy-hitting franchises due to lower available discretionary spending.
In the same CNBC interview, Zelnick also commenting on the value offered by Take-Two's games as it relates to the new $70 price for games:
"We haven't even been keeping up with inflation, not even close, for the last 10 years. We've offered an extraordinary amount of entertainment, because people will play an individual game for 30, 50, 100 hours or more," Zelnick said.
"People price their entertainment on price-per-hour or terminal value of the item if they own it, and we think the price-per-hour is very modest in consumer's mind and they get a great value."