Electronic Arts CEO Andrew Wilson discusses how the current inflation market is affecting consumer purchasing habits on video games.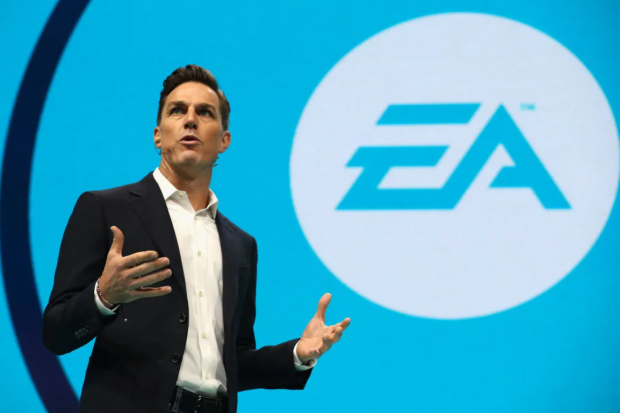 EA's been in the games business for 41 years, so the company has seen various contractions and inflations of the global economy. With basic cost of living on the rise, now is one of those moments in time when consumers are becoming more selective on the entertainment purchases they make. These trends have led to a shift towards major blockbuster AAA game brands, which are reinforced by the higher $70 price tag for new titles.
In a recent Fiscal Year 2023 earnings call with investors, EA CEO Andrew Wilson lends more insight on how the current economic landscape is affecting overall game purchases. Wilson essentially says gamers are more likely to spend on titles in big franchises rather than take risks on smaller, more unknown games.
"Any time through the history of our industry that there is any kind of consumer softness or consumer trepidation around spending, and also macroeconomic uncertainty, what we typically see is consumers move towards the biggest brands and the biggest titles and the most recognizable experiences.

"And that really comes down to kind of general consumer behavior, which is they have less, less money that they're willing to risk against new things or smaller things or unknown things.

"And typically, our brands like FIFA, like Madden, like The Sims have performed very well at these times. That, however, is a moment in time, and our expectation is that as we move through this particular phase, and as consumer spending continues to strengthen over time, that there will be opportunities for new titles and new brands."
Read Also: EA: Game IP is like comic books, lots of opportunities to grow across decades
Wilson's words echo those spoken by Take-Two Interactive CEO Strauss Zelnick, who also acknowledged that consumers are becoming more careful in which games they buy because their discretionary income is more limited now than before.
EA is certainly aiming to maximize its biggest brands to weather the current environment and build a more stable base of synergies between premium products and live services.
The company is now doubling-down on what it calls Games-as-a-Platform, a new buzzword that essentially means that EA will extend its major brands through multiple touchpoints and business models.
EA has outlined a plan that includes four cornerstones: Play, Create, Watch and Connect. The idea is to add new features in EA's biggest games, including user-generated content like what you'd find in Battlefield's Portal mode or The Sims.