Take-Two Interactive CEO Strauss Zelnick comments on the new $70 price point for current-gen games in today's inflation-driven macroeconomic environment.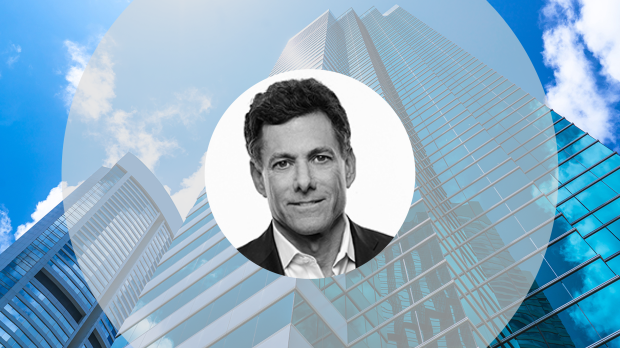 Our findings indicate that the new $70 price of games has led to a reduction in unit sales. The current inflation market has forced consumers to more carefully weigh spending on nice-to-have entertainment products like video games as they struggle to make ends meet. As a result, gaming's top platform-holder (Sony) has sold less titles but generated record revenues on the games sold, indicating that consumers are responding to the new $70 price for games by buying fewer titles but spending more on the games they buy.
We've seen publishers like SEGA, Capcom, and Nintendo talk about the new $70 price point during this tough market, with Capcom indicating it may not raise prices, SEGA saying that it's not yet sure on the price hike, and Nintendo confirming that $70 wouldn't be the base price for its new games. But what about other games companies like Take-Two Interactive, who publishes breakout hits like Grand Theft Auto?
In a recent earnings call, Take-Two Interactive CEO Strauss Zelnick gave a frank and level-headed response to a question about consumers responding to the new $70 price point of current-gen PlayStation 5 and Xbox Series X/S games.
Zelnick says there hasn't been push back so-to-speak, but acknowledges that consumers are trying to rein in their spending and purchase $70 games that are safe bets. This would include the Zelda's, Grand Theft Auto's, Red Dead Redemption's, and Final Fantasy's of the game world.
Our public survey over over 25,000 respondents tells a different story, with most consumers saying that $70 is too much for AAA games.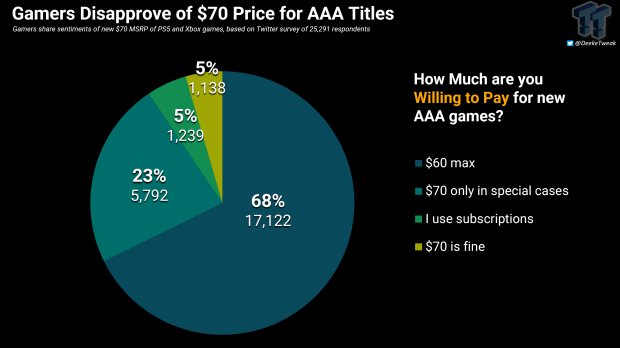 Here's what Zelnick said concerning the $70 price point:
"In terms of the pricing point that you raised, we're not seeing a pushback on frontline price. What we're seeing is consumers are seeking to limit their spending by going either to the stuff they really, really care about; blockbusters or value.

"And sometimes it could be both.

"The good news is that we have a bunch of blockbusters, and we have a wonderful catalog. The other news is we also have a robust frontline release schedule, and without regard to price, there has been some pressure as a result, e.g. if a consumer sees something is interesting but not necessarily yet a huge blockbuster.

"We think that will change."
The Take-Two Interactive CEO also says these consumer spending habits extend to in-game purchases and that microtransactions, or what TTWO calls "recurrent consumer spending," could be impacted even more greatly than game sales:
"If you have the game, you can enjoy the game. There are certain titles that we don't really put into this category where you kind of have toll booths. If you don't pay, you really can't play, but that doesn't describe any of our titles mobile or console. So, we think of spending in a live services environment is a nice-to-have for the consumer, not a must-have.

"And as a result, if the consumer is feeling a pinch, that might be an area that would be more likely to be influenced negatively."