While PlayStation 5 hardware is on the rise with record-breaking console sales revenue, PlayStation users are actually buying far fewer games than they have before. Data from Sony and Activision offers a possible explanation on why this is happening.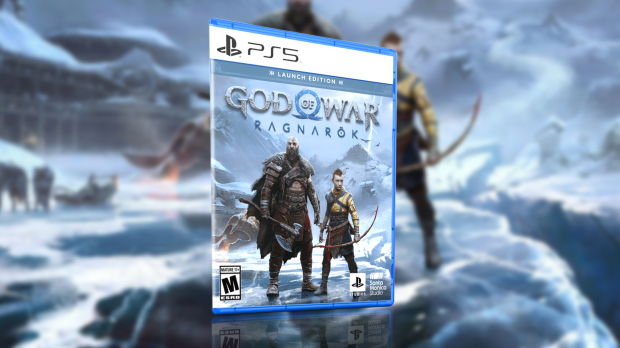 Sony just reported its best-ever year for PlayStation earnings, raking in nearly $27 billion in revenues. PS5 console hardware sales were the main driver for this over-performance, with Sony generating a record-breaking $8.297 billion from PS4 and PS5 console sales during Fiscal Year 2022.
Software revenues were likewise at an all-time high. Data provided by Sony Corp. indicates that PlayStation gamers spent $6.367 billion in combined digital and physical software purchases. Hardware is pulling in record numbers, and so is software...but overall game unit sales were down quite a bit for FY22, dropping to 264.2 million games sold, which represents a substantial 39 million drop in unit sales from a year ago.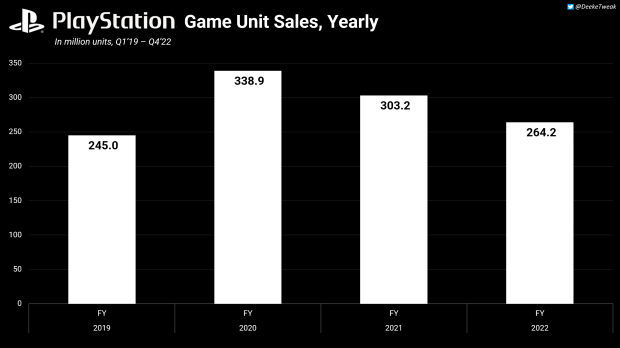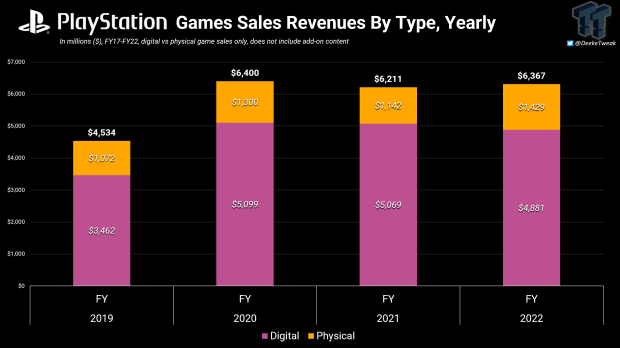 An uptick in hardware can typically lead to increased game purchases, but we're seeing a reduction in game unit sales accompanying the meteoric rise of console adoption.
This trend indicates that PlayStation gamers are buying fewer titles, but spending more money on the games that they do buy. This is reflective of the higher $69.99 price tag associated with new PlayStation 5 games.
In a results briefing, Sony management confirmed that third-party game sales had dropped in FY22, and data also shows a marked 38.6 million year-over-year reduction in third-party titles sold on the PlayStation Store for the period.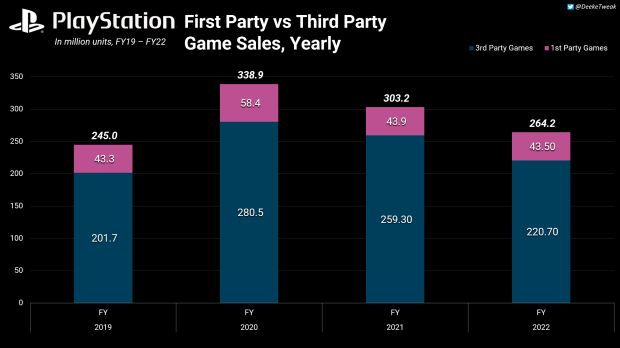 Perhaps the most compelling example of this trend is the performance of Call of Duty Modern Warfare 2 on the PlayStation platform. Cross-referencing data from Activision-Blizzard's earnings results actually supports this trend of higher prices leading to lower unit sales.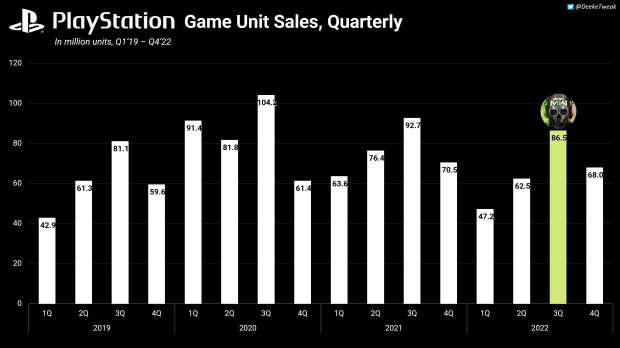 Activision has confirmed that Modern Warfare 2 generated $1 billion in game sales revenues in just 10 days. However, those massive earnings did not significantly budge PlayStation's total game unit sales during MW2's launch period.
In Q3'22, the quarter which MW2 released, Sony sold 86.5 million titles, of which 65.7 million were third-party games. This is a year-over-year reduction of 6.2 million total game unit sales, and a whopping year-over-year drop of 15.7 million third-party game sales.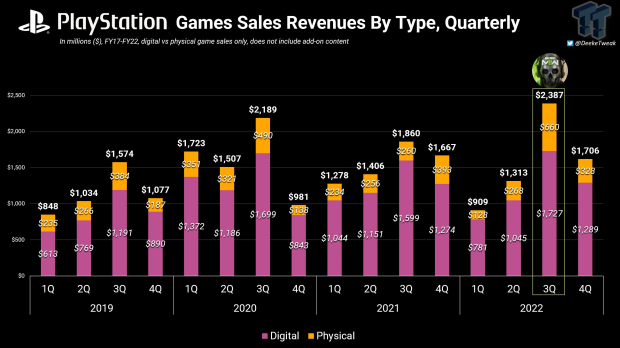 Despite the drop in unit sales, software revenues were at an all-time quarterly high of $2.387 billion during the Q3'22 period that coincided with Modern Warfare 2's launch. This further reinforces the cost-versus-unit sales trends.
It's important to remember that that Modern Warfare 2 did not offer a $59.99 last-gen SKU, and was solely available as a $69.99 title. Activision offered two different versions of Modern Warfare 2; a cross-gen bundle that included a PS4 and PS5 license, and a standalone PS5 version. Both of these options were priced at $69.99.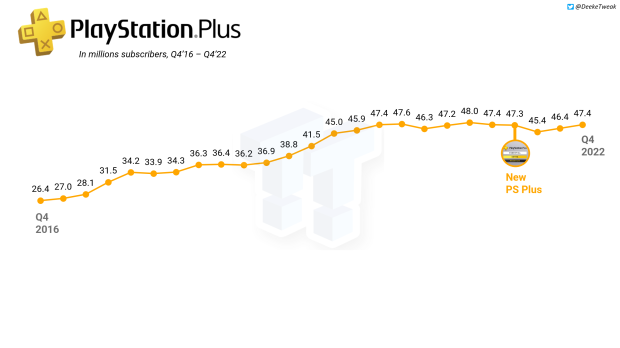 It's also worth looking at whether or not PlayStation Plus has a replacive effect on full game sales. Sony's multi-tiered PlayStation Plus offers gamers access to a pool of games for a set monthly or yearly fee, which is less than two full-priced PS5 titles.
It does not appear that gamers are opting to subscribe to PlayStation Plus rather than buy full games.
PS Plus subscribers rose by 1 million between Q3 and Q4'22 to even out at 47.4 million, a little bit more than where PS Plus started at the beginning of the year. These numbers often fluctuate and Sony typically never has consistency with its subscriptions. PS Plus subscriptions helped generate $3.43 billion in Network Services revenue during FY22. This is a decrease from a year-ago, and if there were a replacive effect, these revenues would likely be higher than previous periods.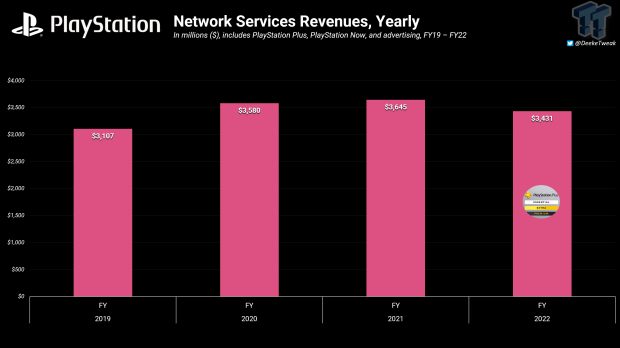 FY22 had an average of 46.6m subscribers compared to 47.2m in FY21, and when combined with network revenue, this rise in subscribers does not seem substantial enough to indicate a replacive effect.
Based on our insights from Sony's public data, we can surmise that PlayStation owners are indeed buying less games but are spending more money on the games that they do buy. Data suggests that the new $69.99 price tag is negatively impacting the overall number of game unit sales while software revenues remain high.
Check the thread below for more insights on this topic: