Ubisoft management plans to significantly increase the amount of developers working on the Assassin's Creed franchise as it pivots towards an accelerated multi-game pipeline.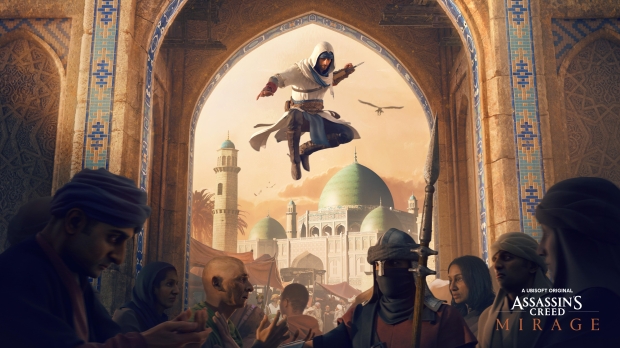 Ubisoft currently has six Assassin's Creed projects in the works, including Assassin's Creed Mirage, the ambitious games-as-a-platform framework entitled Assassin's Creed Infinity, the Japan-themed Assassin's Creed Red, the multiplayer Assassin's Creed Invictus, the witchcraft-focused Assassin's Creed Hexe, and a mobile-based game set in China called Assassin's Creed Jade. There's also reports of a VR experience, too.
To ensure these games get the support they need, Ubisoft is prepared to increase the amount of developers that are working on the franchise. Ubisoft says there are currently around 2,000 people on the franchise right now, and that it plans to boost this number by 40% in the coming years. This means Assassin's Creed could eventually have 2,800 people working on it. For reference, Activision had over 3,000 people working on Call of Duty in 2022.
"As part of our increased strategic focus on our biggest growth opportunities and progressive reallocation of resources, Ubisoft will notably increase the number of talents working on the Assassin's Creed franchise by 40% over the coming years to fuel its ambitious expansion.

"Our teams are making headway across the board as we look to bring exciting gaming experiences, both premium and free-to-play, to players on all platforms in FY2023-24 and beyond"
"Today we have around 2,000 talents working on the franchise," Ubisoft Chief Financial Officer Frederick Duguet said in a recent FY23 earnings call.
Company CEO Yves Guillemot confirms the personnel and resources for Ubisoft's big Assassin's Creed plan will come from other games. "It's really our focus to put emphasis on our wholly-owned brands," Guillemot said.
This expansion won't come quickly, though. Ubisoft only wants to hire the top talent for its games, and has enacted a cost savings plan to help shave away costs in all areas, including personnel.
In the call, Duguet says that this cost savings plan impact the next three years from FY24, FY25, and FY26
"We will pursue and keep up good momentum [in cost savings] that we started in January, that will include strict recruitment control but we want to continue hiring top talents. We will pursue targeted restructuring, like we started doing a few months ago."