COLORFUL is launching a new range of DDR5 memory kits designed for overclockers and enthusiasts with its new COLORFUL CVN ICICLE DDR5 memory. With support for Intel Extreme Memory Profile (XMP) 3.0 technology alongside using high-quality Hynix A-die memory chips, the new memory kits are set to launch Q2 2023 with a high-speed configuration of DDR5-6600MHz with CL34 timing.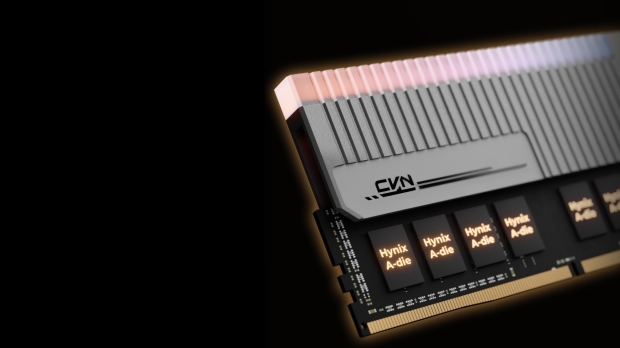 And with the kits using a 10-layer PCB for greater stability and integrity when overclocking, COLORFUL has also managed to push these new DDR5 kits to speeds beyond DDR5-10000.
With COLORFUL's internal iGame LAB team of professional overclockers, the team achieved this with the ASUS ROG MAXIMUS Z790 APEX motherboard, and you can check out the fully validated results here.
Of course, ultra-fast memory speed is one thing, but physical appearance is another. And regarding looks, the COLORFUL CVN ICICLE DDR5 memory's use of notches on the white heatsink (which helps with cooling) doubles as one of the boldest and most striking DDR5 kits we've seen in a while.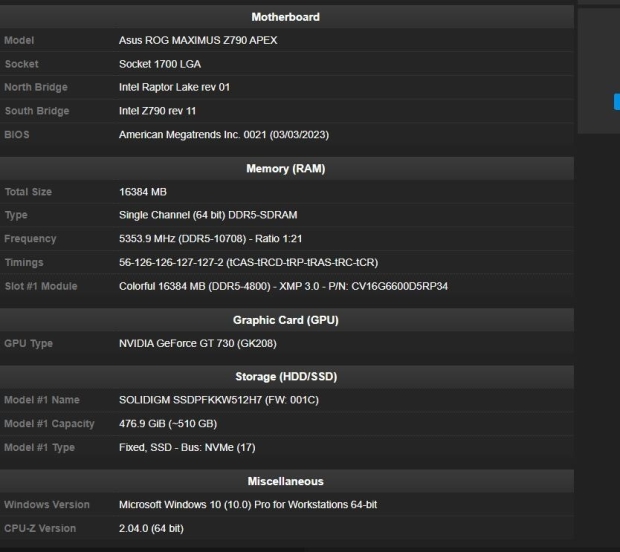 There's just something about the blend of RGB lighting with the notched and angular heatsink here that is visually striking. Of course, not everyone cares about aesthetics when it comes to PC parts like memory; it's all about performance, but it's great to see that COLORFUL has managed to impress in both departments.
COLORFUL CVN ICICLE DDR5 memory kits will be available in a 32GB (16GB x 2) configuration when it launches Q2 2023 and will ship with an MSRP of USD 105. The memory will also be covered by a 3-year warranty, which is always a plus for overclocking kits.