NVIDIA's RTX 4060 Ti graphics card could turn up earlier than expected, with the rumor mill now floating a release date that might be designed to beat AMD to the mid-range GPU punch.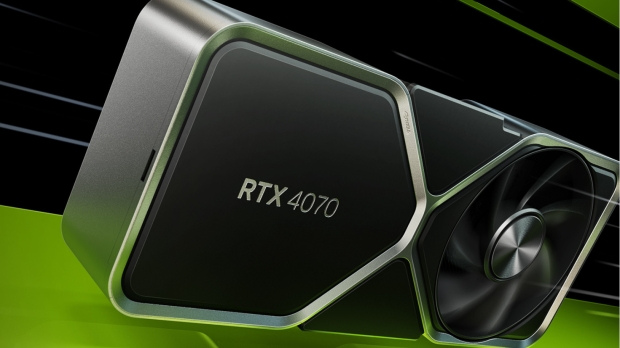 Previously - and actually for a while now - we've been hearing that NVIDIA's RTX 4060 Ti will be launched at Computex, which is at the very end of May.
However, the latest chatter from the GPU grapevine insists that this date has been moved forward for the launch of the first version of the RTX 4060 Ti (which will have 8GB of VRAM).
According to a source who spoke to VideoCardz, the RTX 4060 Ti 8GB will go on sale on May 24, which tellingly is a day before AMD's RX 7600 is rumored to be hitting the shelves.
That would seem to be a pretty clear move on NVIDIA's part to take the wind out of AMD's sails (or indeed sales) with these rival mid-range GPU launches. Assuming that the AMD release date is right, of course - take all of this with a whole heap of seasoning, including the new rumored dates.
We're also told there will be an RTX 4060 Ti variant with 16GB of VRAM, doubling up on the memory, which will come out in the second half of July. In theory, the vanilla RTX 4060 (with 8GB on board) will also emerge in July, but before the former GPU, in the first half of the month.
VideoCardz's source informs us that all three models of the RTX 4060 will be announced mid-May, which technically is the start of next week. So, we haven't long to wait for this to be confirmed.
It wouldn't be the first time that hardware rivals have rejigged launch dates to get an advantage, though it's possible, as noted, that AMD's release could come earlier - or Team Red could shift it slightly itself, in light of this rumor. Who knows, although to be fair, the battle will largely be determined by pricing, anyway.
These new theorized release dates for NVIDIA chime with recent spillage from a well-known leaker on Twitter, so there's more weight to this now - and to the possibility of a 16GB version of the 4060 Ti, too.
We do wonder about the latter still, but we shall see. VideoCardz observes that NVIDIA could yet change its mind on the 16GB flavor of the 4060 Ti, and indeed has 'unlaunched' graphics cards which have actually been announced (the famous RTX 4080 12GB product, as you'll likely recall).
Speculation further reaches for the possibility of NVIDIA putting together an RTX 4070 variant with 16GB of VRAM too, and indeed Team Green might have to do so, arguably, if it will offer such a memory configuration with the RTX 4060 Ti.