Rumors from multiple sources point to AMD's next discrete desktop GPU in the RDNA 3 Radeon RX 7000 Series being the mid-range Radeon RX 7600 XT, with the RX 7800 XT and RX 7700 XT put on the back-burner.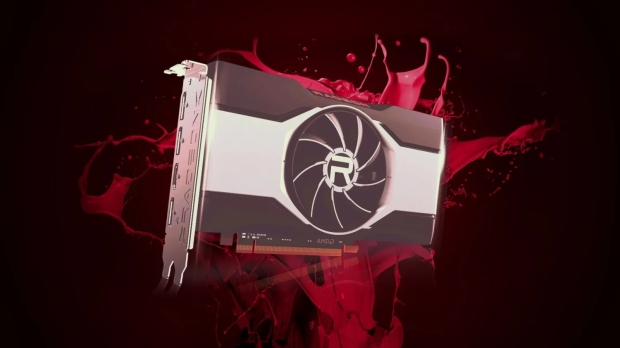 According to a new report from the YouTube channel Moore's Law is Dead, citing inside sources, the Radeon RX 7600 XT could arrive as soon as May 25 - with reviews for MSRP models set to appear on May 24. This would be similar to how NVIDIA handled the launch of the GeForce RTX 4070, MSRP model reviews first, and then custom higher-priced variant reviews a day later.
The dates also specify that press and media outlets will receive stock on May 15, giving them around 10 days to test and benchmark the mid-range RDNA 3 GPU.
The dates align with previous reports that the Radeon RX 7600 XT will be heavily featured by AMD and its partners at Computex 2023, where it's expected that NVIDIA will be showcasing either the GeForce RTX 4060 Ti or GeForce RTX 4060. Or both.
As mid-range offerings, all of these cards, including the Radeon RX 7600 XT, have been designed for efficient performance - with AMD's card using the Navi 33 GPU with rumored specs of 32 Compute Units, boost clock speeds of around 2.6 GHz, and 8GB of VRAM on a 128-bit bus.
With AMD and NVIDIA set to debut their mid-range cards, there is no doubt that pricing will be the deciding factor for many. With the GeForce RTX 4060 Ti rumored to launch with a USD 399 MSRP, odds are the Radeon RX 7600 XT will launch with a similar or notably lower price point. GPUs at or around $300 are the most popular in sales and market share, so it will be interesting to see how the Radeon RX 7600 XT performs.