Swedish games developer Starbreeze reiterates a 2023 launch for Payday 3 on consoles and PC, and gives clues on what's next after the new heist shooter.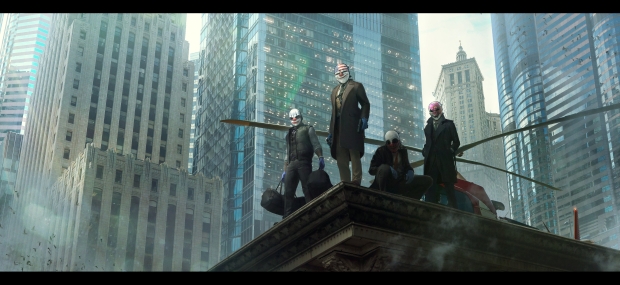 Following its successful comeback story from the brink of financial ruin, Starbreeze has big plans for the future. The publisher had secured deals to help fund Payday 3, which is still due out this year, but the company's ambitions apparently beyond the heist FPS franchise. Starbreeze has decided to issue rights shares and help secure up to 450 million SEK (about $44 million) to bolster its position.
According to Starbreeze's Q1 interim report, the company plans to use 300 million SEK (about $29.5 million) on games development, including projects outside of Payday 3. The company hopes to use the proceeds it makes from Payday 3, alongside any continued earnings from Payday 2, in combination with these rights issue funds to create new games that are set to release in 2025 and 2027.
The report also hints that these projects will be co-operative multiplayer shooters with a games-as-a-service scope.
Here's what Starbreeze CEO Tobias Sjogren said in the report:
"As part of that strategy, we recently announced a rights issue, which aims to accelerate the adopted strategy. We will continue to do what we do best; cooperative multiplayer games with a Games as a Service-model and strong connection to our community and build on the unique skills and experience we possess.

"The rights issue is at a maximum of SEK 450 million, guaranteed to SEK 250 million by major owners and guarantors. SEK 300 million is intended for game development and growth initiatives. With the issue proceeds together with the proceeds from PAYDAY 3, we can finance the games we plan to release around 2025 and 2027, continue the development of PAYDAY as a franchise and continue the development of new proprietary IPs.

"We will also build up our publishing business to have the opportunity to publish our own games, as well as those of others - a big step up the value chain for us as a game developer.

"SEK 150 million will go towards strengthening our balance sheet through debt repayment and in connection to the transaction, our owner Digital Bros has undertaken to convert its convertible loan of approximately SEK 215 million into B shares.

"All in all, we are thus solving debt obligations of close to SEK 400 million.

"Following completion of the issue, Starbreeze will have a net cash position, very limited debt and be well positioned to deliver on our strategy"