The PlayStation 5 is still behind the PlayStation 4 in launch-aligned sales, but that will change by March 2024.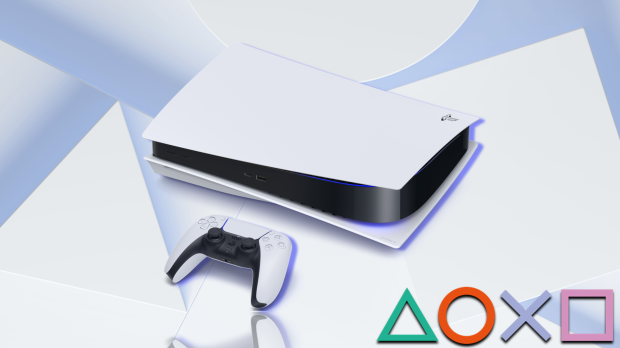 Sony's PlayStation 5 is on a hot streak. The console helped Sony generate record-breaking hardware revenues of $8.3 billion and the system also significantly contributed to a new all-time high of $27 billion for PlayStation revenues. Sony isn't done yet, and plans to ship 25 million consoles throughout Fiscal Year 2023 (April 2023 - March 2024), representing the largest production and shipment cycle in PlayStation history.
If Sony is able to achieve this goal, then the PlayStation 5 will overtake the PlayStation 4 for the first time ever. Sony had shipped a strong 19 million PS5s throughout last fiscal year, driving total PS5 unit shipments to 38.4 million. The current figures are still shy of the PS4's shipments across an aligned 10-quarter period (PS4 had 40.2 million vs the PS5's 48.4 million).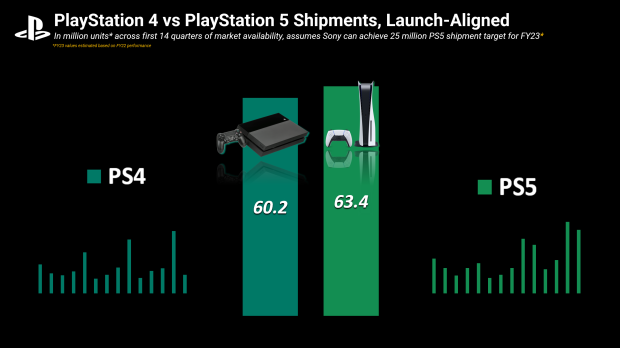 A quick bit of math shows that the PlayStation 5 shipment target will boost total PS5 platform shipments to 63.4 million, beating the PS4's 60.2 million shipments across a launch-aligned period of 14 consecutive quarters.
Sony Corp. management recently confirmed plans to increase available funding to use in divisions like the PlayStation's Games & Network Services segment. These newly allocated funds will be used to invest in first-party games software development across SIE studios, as well as produce more consoles and help Sony meet its ambitious 25 million PlayStation 5 shipment target.
What's even more interesting is that Sony could be readying a PlayStation 5 Pro model in FY24, a year after the company expects to grow the base PS5's installed base. Sony has yet to confirm a PS5 Pro, and there's no details on specifications, however sources have told Insider Gaming's Tom Henderson that the upgraded PS5 should release by the end of 2024.