PlayStation has achieved multiple records, including hardware, software, and total gaming revenues. In a somewhat rare occurrence, console hardware actually led Sony Corp's. triumphant charge in gaming.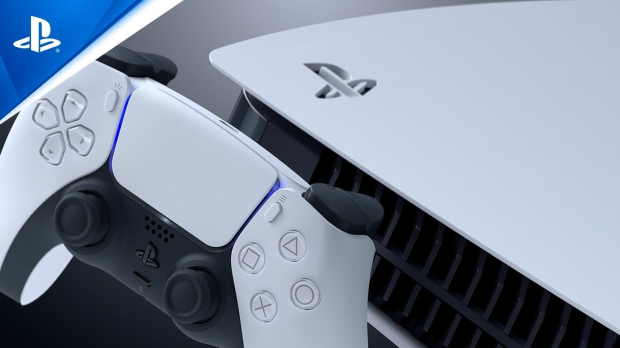 Driven by new upticks in adoption, Sony's games division is achieving record success on all relevant consumer sales metrics. The company's full-year results show new all-time highs in PlayStation 5 shipments, with Sony shipping 19 million PS5s during the year while also breaking a new first-quarter calendar year record for most consoles shipped during Q1.
The significant PS5 sales surge has translated to record PlayStation console sales for any given year. Sony generated $8.297 billion from console sales during Fiscal Year 2022, which was over $3 billion more than last year and up nearly 57% year-over-year. The earnings were driven by two back-to-back record console sales quarters during Holiday 2022 ($3.11 billion) and the early January - March quarter ($2.909 billion).
Revenues are not profit, though, and Sony does not divulge the exact profit margins for its hardware segment.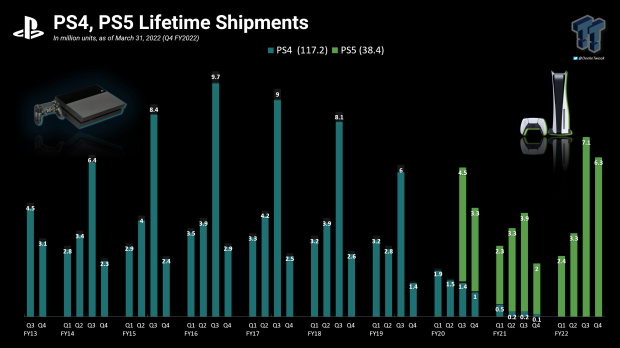 To put these numbers into further perspective, Sony's hardware revenues alone for FY22 are almost as much as the discrepancy between total PlayStation and Xbox earnings for 2022, which amounted to $8.8 billion.
As a result of the over-performance, hardware commanded the top spot in total segment revenues. Throughout FY22, PlayStation hardware made more money than any other segment, even Add-On Content, which is typically Sony's most lucrative games segment due to in-game purchases and strong monetization across the top most-played games.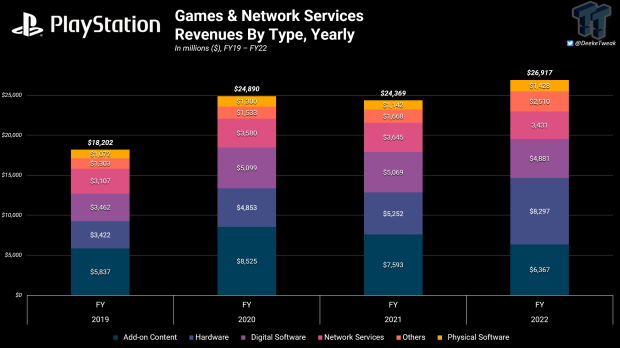 This kind of hardware performance does not happen often. In the past three years, console performance share typically makes up anywhere from 19-22% of total Games & Network Services revenues.
Sony plans to ship a staggering 25 million PlayStation 5 consoles in FY23 in an effort to push these results even higher and fill out the system's install base.
As of March 2023, Sony has shipped 38.4 million PlayStation 5 consoles, however the system is still behind the PS4's modern reign. That will change if Sony is able to hit its ambitious production and shipment target for this fiscal year.