MSI has deployed a new BIOS release in which the motherboard manufacturer has implemented restrictions to stop Ryzen 7000X3D processors from having their voltage juiced up.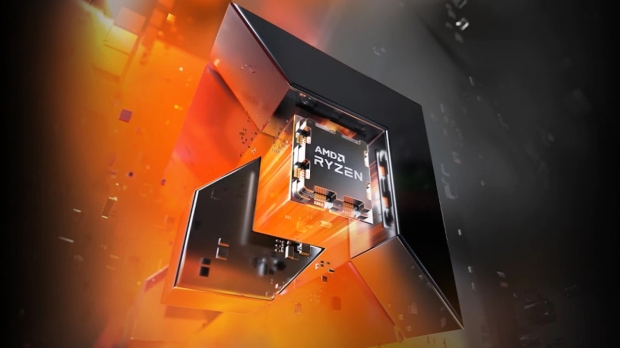 As you may have seen, this follows reports at the weekend on Reddit where some owners of Ryzen 7000 CPUs with 3D V-Cache posted about their chip dying (and motherboard, for that matter).
The original report was from a system with a Ryzen 7800X3D and an ASUS motherboard. The owner noted that a bulge was observed in the pad of the dead CPU, speculating that this was the result of too much heat causing the pad to expand.
After that, there were further posts from other Ryzen X3D owners who were similarly affected.
It's worrying stuff, and as MSI points out, again on Reddit:
"Recently, there have been reports of the 7000X3D series CPUs being damaged, which may have been caused by abnormal voltage issues."
"It's important to note that the 7000X3D series CPUs do not support manual voltage and frequency adjustments, but only support PBO (Precision Boost Overdrive) overclocking. In order to prevent over-voltage and reduce the risk of damage to the 7000X3D series CPUs, MSI has added some restrictions in both the AM5 series BIOS and the MSI Center."
MSI further underlines that the new BIOS only supports negative offset voltage settings (to drop the voltage supplied) and that MSI Center restricts any direct voltage or clock speed adjustments, all in the name of making sure the CPU can't be damaged by ramping it up on the voltage front.
Users can still get a bit more out of their 7000X3D processor using the PBO feature (Precision Boost Overdrive) which the new 3D V-Cache CPUs for Zen 4 support (the 5800X3D didn't even support PBO, you may recall).
This seems to have affected ASUS and MSI motherboard owners only, at least at this point, with voltages and clocks seemingly being boosted too high in these boards.
Hence the restrictions from MSI with the new BIOS, of course, but the other point to bear in mind here is that some of the reports claim that they hadn't overclocked their X3D chip at all.
That's true for the original complainant, who notes that their CPU was running at stock values (although they had overclocked the system RAM).
Clearly enough, though, MSI is not admitting to a problem with its motherboard and BIOS, but is introducing this measure as a safeguard to ensure that folks can't get into potential hot water by cranking the voltage on their shiny new 3D V-Cache processor.
We'll hopefully learn more about precisely what's going on here soon enough, as doubtless deeper investigations are already underway.