The consensus is that the launch of the GeForce RTX 4070 has been a disappointment in terms of sales; where although most models are available with ap rice close to the MSRP of USD 599 - they're not exactly flying off the shelves.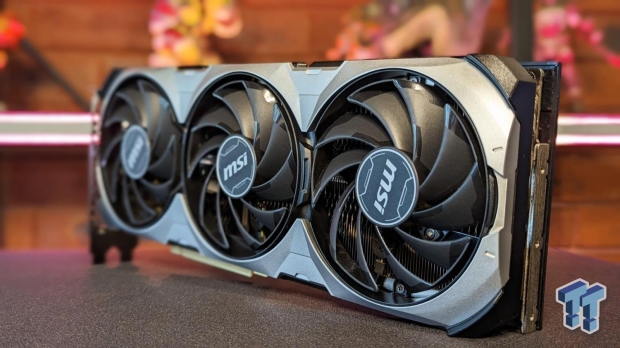 Even though the GPU has yet to crack into the best-selling GPU list over at Newegg, the MSI GeForce RTX 4070 Ventus 3X 12G (which we reviewed here) has hit the number five position on Amazon's best-selling graphics cards list. It sits behind MSI's RTX 3060 Ventus 2X, RTX 3060, and RTX 3060 Ti models from Zotac, and surprisingly the Radeon RX 580 graphics card.
An entry that points to the current trend of most gamers buying older graphics cards sold at a discount. Interestingly with so many GeForce RTX 4070 models from partners, the MSI model is the only variant in the list, followed much later (at number 36) by the MSI GeForce RTX 4070 Gaming X Trio 12G - which we also reviewed.
As per our review of the MSI GeForce RTX 4070 Ventus 3X 12G, it delivers RTX 3080-like performance using 38% less power, and with its two-slot design, it runs cool and quiet. The USD 599 price point seems to be the main point of contention when it comes to the GeForce RTX 4070, with many believing that if it launched with the RTX 3070's price point of USD 499, it would have shifted a lot more units.
With rumors that NVIDIA might drop the price of cards like the RTX 4070 and potentially launch the RTX 4060 Ti with an MSRP of USD 399 - no doubt we could be on the cusp of more consumer-friendly prices for GPUs. This is great news because even though several great deals are available for older NVIDIA GeForce and AMD Radeon graphics cards at the moment, that stock is limited.