The GeForce RTX 4070 launched last week, and with a price-point of USD 599, it marked the arrival of the most affordable GeForce RTX 40 Series GPU from NVIDIA to date. And with rumors pointing to a potential May 2023 launch (only a few weeks away) for the NVIDIA GeForce RTX 4060 Ti, we could be looking at another mid-range entry and the fifth SKU for the line-up.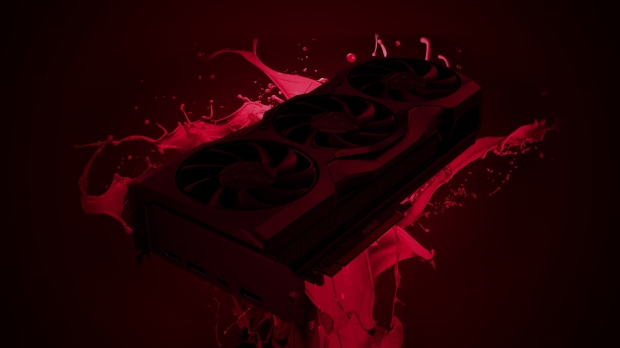 There's no doubt that NVIDIA hasn't slowed down since launching the flagship GeForce RTX 4090 and GeForce RTX 4080 late last year, with new models and entries in the 40 Series arriving like clockwork. Which begs the question, where are AMD's more affordable RDNA 3 graphics cards?
The AMD Radeon RX 7900 XT and the AMD Radeon RX 7900 XTX launched in December 2022, built on AMD's latest architecture featuring a groundbreaking multi-chip or chiplet design. Both GPUs are based on the "Navi 31" GPU. AMD has positioned the flagship Radeon RX 7900 XTX as an alternative to the GeForce RTX 4080, offering similar stellar 4K performance but with less of a hit to the digital wallet.
Since then, AMD has been quiet regarding additional discrete desktop gaming GPUs, which is to be expected. Even though the GeForce RTX 4070 launched a week ago, that was the first time NVIDIA officially confirmed the existence of the GPU. The RTX 4070 is built on the AD104 GPU like the RTX 4070 Ti, albeit cut down, which means we're yet to see what Navi 32 and Navi 31 might offer as alternatives to the GeForce RTX 40 series.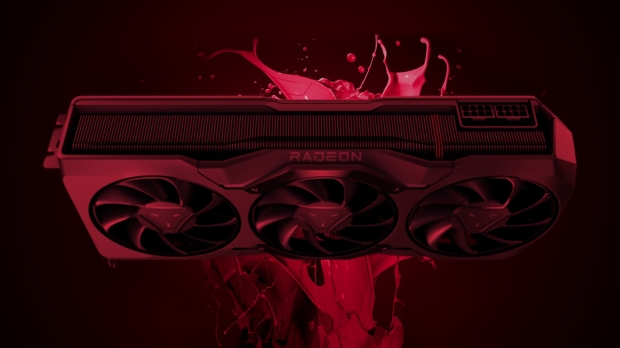 Before the launch of any new GPU, all the hype, speculation, and theorizing sits around leaked specs, photos, and insider information. And strangely, there's not been much of that when it comes to the Radeon RX 7800 XT and the Radeon RX 7700 XT. PErhaps with the discounts we've been seeing for Radeon RX 6000 models, AMD is simply waiting for stock levels to reach a certain threshold. Still, thanks to a new video from RedGamingTech, citing sources within or close to AMD, we do have some info.
The Radeon RX 7800 XT and the Radeon RX 7700 XT will apparently both be built on the "Navi 32" GPU, with the former featuring a performance target of somewhere within the range of a Radeon RX 6950 XT - or slightly below the GeForce RTX 4070 Ti. RedGamingTech notes that the 7800 XT will feature 60 CUs, 16GB of VRAM, and a power rating of 285W. In contrast, the 7700 XT is set to feature 54 CUs, 12GB of VRAM, and a power rating of 225W. As for the lower-tier models, it's also rumored that they will be able to achieve higher boost clock speeds of 2.8 GHz.
It also looks like "Navi 32" GPUs will feature a similar chiplet design to what's found in the Radeon RX 7900 Series. Regarding release date or window, there's word that AMD is targeting mid-2023, with a potential reveal happening at Computex 2023, which runs from May 30 to June 2.
As for the "Navi 33" and models that would compete directly with cards like the GeForce RTX 4060 Ti and RTX 4060, RedGamingTech notes that we'll see similar specs to the mobile parts with the Radeon RX 7600 XT set to feature 32 CUs and 8GB of GDDR6 memory.