Windows 11 has had something of a torrid relationship with the Bing AI - first, the chatbot was in the taskbar, then it was gone (although we then found out it was actually put into a 'rotation'), but now, Bing is back on the bar, you'll either be pleased or perhaps annoyed to hear.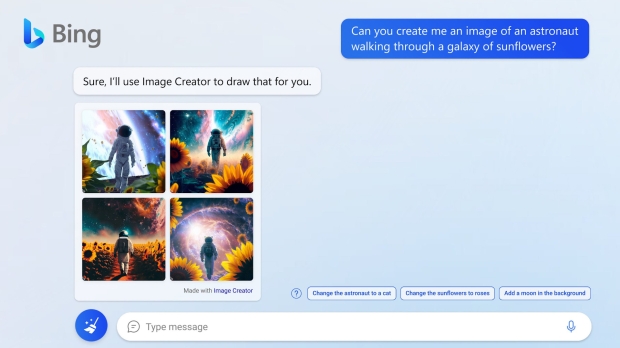 Either way, the implementation of the Bing AI remains the same fudged addition to the taskbar that we saw initially in Windows 11, which is a sad state of affairs.
That means it remains in the form of an icon to click in the search box, linking through to Bing in the Edge browser, as opposed to an actual integration of the chatbot into the taskbar, so you could carry out queries right there on the desktop.
At any rate, the icon for the AI has now been returned to the taskbar permanently, but only in Windows 11's Release Preview channel, with the freshly unleashed build 22621. (Release Preview is where Microsoft deploys the final test versions of its desktop operating system).
Furthermore, only those who have actually signed up and been accepted to test the Bing chatbot will see the icon.
If you're a tester who hasn't signed up Microsoft's AI - or maybe you have, and you're stuck in the queue to get invited on board with Bing - we've got some good news. There's a way to get access to the Bing AI right here and now, which we discuss in more detail here.
What else is new in Windows 11 preview build 22621? The other main change is that notifications now appear for your Microsoft account in the Start menu. For example, this means you'll be prompted if you've not backed up your files to the cloud recently (in OneDrive, of course).
Microsoft says that these nudges are only being tested with a "small audience" right now, and there could be different ways employed to display these notifications among testers.
As for what's new with the Bing AI, the chatbot can now create images for you, based on parameters you provide and other elements such as a requested art style. Pretty cool stuff, but nothing that hasn't been done before elsewhere, of course.
Microsoft is clearly on a mission to make the Bing AI a jack of all trades, adding features at a fair old speed, despite some of the missteps we saw in the early versions of the chatbot.