Windows 11 looked to have rid itself of the Bing ChatGPT-powered AI from the taskbar, but actually this isn't the case, Microsoft has clarified.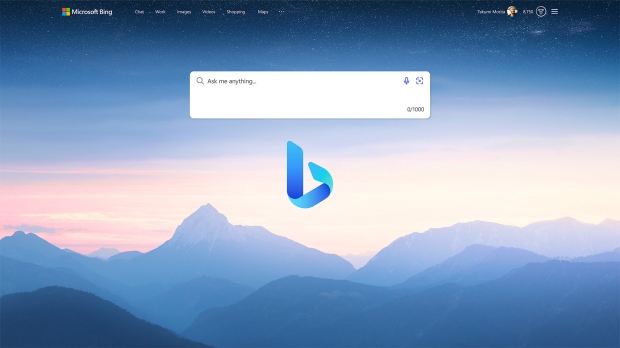 There's no disputing that the Bing chatbot suddenly vanished from the taskbar (as we reported earlier in the week) after being announced as coming to that part of the Windows 11 interface with the latest major update (called 'Moment 2').
However, Microsoft has explained to TechRadar that the AI hasn't simply been banished from the taskbar, but rather that it's out of rotation.
As you may have noticed, the search box on the taskbar is now carrying 'search highlights' where the Bing AI icon was (today's is the Holi Festival of Colors for example).
So, what will happen is we'll get these search highlight icons (as was happening previously), but at times, the Bing chatbot icon will be rotated back in among this roster.
Microsoft told TechRadar:
"The Bing icon in the Search Box is being shown through the existing Search Highlights feature which shows daily rotating content. We will continue to rotate content over time, including the Bing icon. We welcome those in the preview to give us feedback so we can continue to learn and tune the experience over time."
This seems a bit odd, though, as the announcement of the Moment 2 update in the usual lengthy blog post did make a big thing out of the AI arriving on the taskbar.
Indeed, as we've seen, Microsoft made it seem like this was a full integration of the chatbot on the taskbar, and it was quickly determined that this wasn't the case. As you may recall - or might have experienced directly - the AI icon as implemented is really just a link to the Bing chatbot in Edge.
And now, on top of that, we find out that this functionality is just a limited part of a rotation system for the search box content.
So, a huge deal was made in Microsoft's big announcement for the new update, talking about "incredible new technology" put "right on [the user's] Windows taskbar," and all that fuss was over a link icon through to the Edge browser which is just going to appear occasionally. Well, that makes perfect sense to us.
It feels like one of two things could be happening here. Either Microsoft is backpedaling and making some excuses here, or the Moment 2 blog post was a pretty ill-thought-out effort that gave a misleading impression to Windows 11 users.
Whatever the case, the Bing AI will only have limited windows of appearance in the taskbar. The next obvious question is - exactly how limited? Are we talking about a weekly appearance of the chatbot icon, fortnightly, monthly (or indeed more along the lines of spotting Halley's Comet)? Watch this space.