Google is now inviting more folks to test its Bard chatbot, the rival to Microsoft's ChatGPT-powered Bing AI, which suggests that Bard might be inching closer to a public release.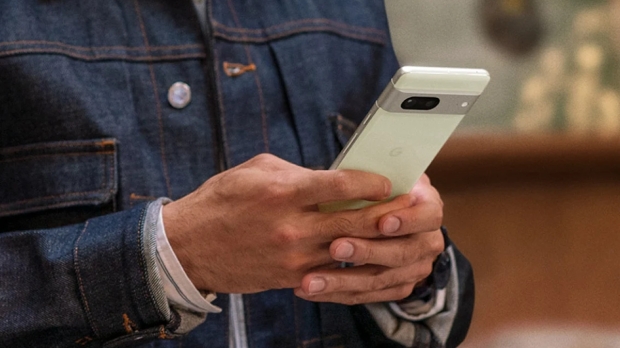 Invitations are going out to Pixel superfans - a community of Pixel smartphone enthusiasts - via email, as spotted by 9 to 5 Google.
The email talks about the chance to benefit from "early access so you can get started as soon as Bard launches", helping to hone the chatbot before it reaches public launch and becomes widely available.
That public availability of Bard has been a controversial subject, as you may recall. When Bard was first revealed, Google made some costly blunders with the AI, and questions were immediately raised about it seeming to be a hastily put-together reaction to Microsoft's Bing chatbot.
With Bard only open to "trusted testers" initially, we were told that public availability was still 'weeks' down the line, with only that vague timeframe to go on.
Perhaps with this new move to invite Pixel phone addicts into the mix, we can now anticipate that a wider rollout of Bard - still in beta, mind - isn't too far away.
Just like ChatGPT, Bard is built on a large language model (known by the acronym LaMDA: Language Model for Dialogue Applications), but some of its wonkiness displayed on launch day took the wind out of Google's big announcement.
Given that, we aren't expecting that Google will rush Bard out of the door by any means - the company could do without any more negative PR in these early stages of the chatbot's development.
However, Microsoft's Bing AI is already making a good deal of progress in being honed, with all manner of different angles being explored for promoting it (such as a companion for gamers, to give one example). Also, now anyone can get involved with chatting to Bing AI (with some slight caveats), Google is likely feeling the pressure even more keenly.
Microsoft's big hope is that the Bing AI can attract more users to its search engine, although it has a long way to go playing catch-up with Google, of course. Pushing the Edge browser on the side is another priority for Microsoft (opening the Bing chatbot in it), but that is similarly way behind Google Chrome in terms of adoption levels.
While Google may not feel threatened by Bing or Edge yet, the firm clearly can't afford to be complacent when putting together its plans for next-gen web searches. What we see next from Bard may be crucial in determining the future in that respect.