Google announced it was going to reveal a new artificial intelligence system earlier in the week system and that it will revolutionize Google Search.
It was only a few days ago that Google sent initiations to certain members of the press informing them that they will be hosting an AI event on February 8, where they will explain more about their developments with artificial intelligence technologies. Ahead of that event, Google has taken to its blog with Sundar Pichai, Google, and Alphabet CEO, introducing the world to Bard, Google's new AI that is powered by its in-house Language Model for Dialogue Applications (or LaMDA for short).
Pichai explains that Bard will be designed to enable human-like conversations via a text box where a user can ask it a variety of questions, from drills to increase soccer performance to simplifying complex topics down so a 9-year-old can understand them.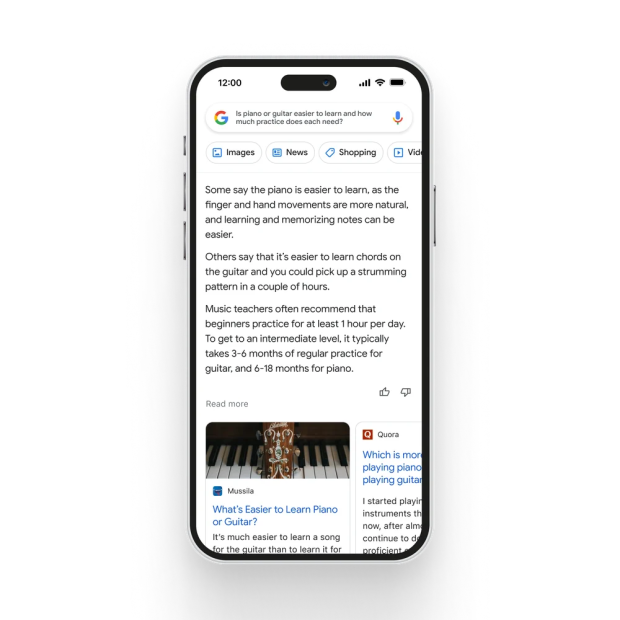 The above video showcases an example of a query Bard is capable of answering, and if you are familiar with the viral sensation ChatGPT, you would likely recognize that Bard is very similar to OpenAI's popular free AI service. This is not a coincidence, as Google's Bard is a direct competitor to ChatGPT since Microsoft adopted it and implemented it into its Bing search engine.
Having ChatGPT implemented into Bing gives Microsoft's search engine an edge over Google, which has widely dominated the search engine landscape. Google isn't one to kindly lose market share, and in the past, it has conducted knee-jerk reactions to certain viral products with its own semi-copied version. An example of a speedy Google response is the creation of Google+ to rival Facebook. Google later canned the project after a lack of users.
Notably, Google has many AI systems already in development. To name a few, the previously mentioned LaMDA system and an image-generation AI called Imagen. Both of these systems rival OpenAI's DALL-E system, that's an AI image-generation tool, and ChatGPT, the text-based chatbot making waves on the internet. Unlike OpenAI, Google hasn't allowed any public access to its AI systems that its currently developing, but that appears to be changing as Google's CEO writes in his blog post that wider availability will be arriving in the "coming weeks".
In other artificial intelligence news, Saudi Arabia has unveiled its very first AI human robot that is capable of communicating in different dialects of Arabic and can even perform popular dances.