Windows 11 can be run on unsupported PCs, but Microsoft isn't keen on you doing this and has recently doubled-down on a policy of shaming systems that don't meet the official spec requirements.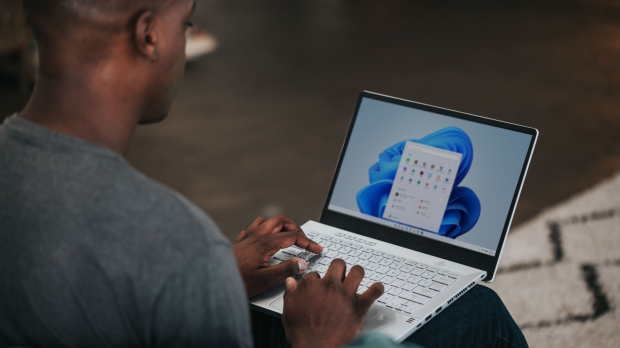 As you may have noticed in the past, Microsoft's method of shaming such PCs is to put an annoying watermark on the desktop which is permanently there, stating 'System requirements not met' and telling the user to head to the Settings panel to find out more.
As Windows Latest reports, while this used to be a problem with PCs running preview (test) versions of Windows 11, it's increasingly being rolled out to devices in production, or in other words, those running the release version of the OS.
In the case that a PC doesn't meet the system requirements, Windows Latest points out that Microsoft has previously published an official workaround to get rid of the watermark.
The problem is that this workaround only pertains to business PCs, with the instructions telling admins how to go about ditching the watermark via the Local Computer Policy panel.
We're afraid that Windows 11 Home users who are seeing this watermark are just going to have to live with it, at least for now.
That may include folks who have installed Windows 11 on a PC where it seems to run fine, but the computer lacks the TPM requirement, for example, which Microsoft made mandatory as part of tighter security measures for the OS.
Furthermore, even relatively recent processors are considered too out-of-date to run Windows 11. This has caused some considerable disgruntlement with some users - particularly if they're now going to see this watermark, which as mentioned, is being more widely deployed (outside of testing).
It seems rather strange of Microsoft to allow for the installation of Windows 11 in these cases - on a PC that falls short of the minimum spec requirements - and yet to be more widely pushing out what's effectively a nag message to users with unsupported PCs.
Still, this isn't the first time Microsoft has been guilty of indulging in what amounts to inconsistent messaging on a topic, and doubtless it won't be the last.
Those on Windows 11, whether on unsupported or fully supported hardware, should also be aware that the latest major feature update for the operating system, known as Moment 2, arrived with some notable bugs, including one that causes SSDs to run way more slowly.