Windows 11 just received a major new update known as 'Moment 2' which is now rolling out across all PCs, but there are early signs of issues with the upgrade.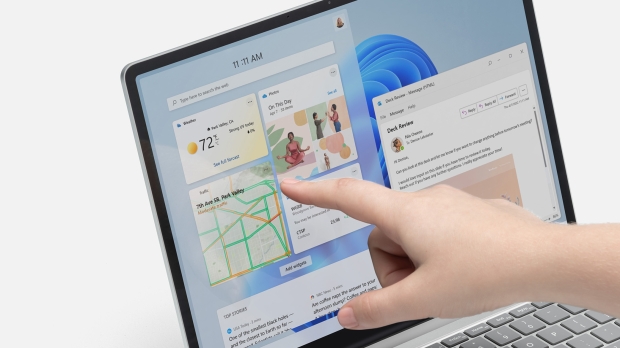 Granted, early adopters running into problems with an update is nothing new, and to be fair to Microsoft, reports of issues are thin on the ground thus far - but there are already a couple of worrying red flags being waved.
This is on the Reddit thread (from Jen Gentleman of the Windows engineering team at Microsoft) introducing the cumulative updates for Windows 11 (KB5023706 for Windows 11 22H2, and KB5023698 for Windows 11 21H2).
One user reported having their SSD read speeds dropped in a big way, in fact, more than cut in half - and sometimes running even slower than that (depending on the energy profile being used in Windows 11, apparently).
This is with a Lenovo Legion 5 laptop, and when the affected user uninstalled the recently received update, the problem went away, and read speeds were back up to their normal levels.
Further in the thread, another person posted about an SSD slowdown issue with KB5023706 for Windows 11 22H2, this time with an HP Omen 16 laptop. They observed that the time to boot their notebook increased massively from 14 seconds to 31 seconds, so again, that's a similar halving of performance levels.
The user further notes that they made no other changes to the system save for installing that new Windows 11 update.
Interestingly, they mention having an ADATA XPG SX8200 Pro SSD (1TB), and the previous user with the Lenovo laptop chimes in to say that they have the same model of ADATA SSD.
It's possible, then, that this is a specific bug to one particular make of SSD, though it could have wider ramifications. We'll keep a close eye on Reddit (and elsewhere) to see if further reports of SSD slowdown appear.
Some folks cannot even install the new Moment 2 update according to other posts on that Reddit thread. These users are encountering a 'download error' with the code 0x80248007, with three reports of that installation failure happening.
As ever with those mysterious error messages, they give us little clue as to what's going on. Checking around online, we found a report of this error also happening to someone updating their Windows 10 system, too.
This is a gremlin that has appeared in the past, and feedback seems to indicate that it could be caused by a bug in the Windows update, or a corrupt system file on the PC trying to download the update. Again, this is one to watch.
Windows 11 users might be frustrated by not being able to download the Moment 2 update, seeing as it applies quite a few new features to the OS, making it far more interesting than the average cumulative update.
The new functionality includes something big for iPhone owners - namely Phone Link for iOS - and some important improvements for touchscreen users. The update applies the usual shoring up on the security front, too, with fixes for various vulnerabilities.
This was the update that was also initially thought to bring the ChatGPT-powered Bing AI to the taskbar in Windows 11, but that turned out not to be the case. Although as Microsoft later clarified, the AI has not been ditched from the search box - far from it.