Microsoft has taken to its website to announce that Bing Chat is running the latest version of OpenAI's language model, GPT-4.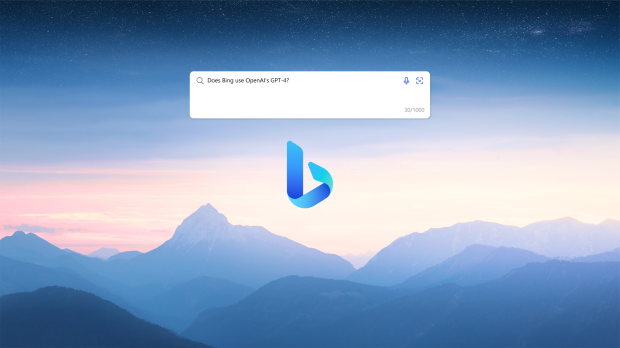 Microsoft announced on its blog that its partners at OpenAI have rolled out an update to the underlying technology powering both the immensely popular ChatGPT AI tool and Bing Chat, the search assistant companion on the Bing search engine. GPT-4 ushers in a wave of new features and improvements to the language model, enabling users to use the AI tool in a variety of new ways and at increased levels of accuracy and efficiency.
All of these improvements have been outlined in the two articles that are linked below, where the majority of the improvements are covered more in-depth. An overview of the improvements includes the now possible use of images being converted into text, which can come in the form of a user writing notes down on a piece of paper, snapping a photo of that piece of paper, uploading it to ChatGPT and requesting that the contents of the image be converted into HTML, JavaScript, or any other language, programming or not.
Other improvements include an overall increase in intelligence with more reliable results, fewer biases, and advanced reasoning capabilities.
OpenAI's improvements with GPT-4 also benefit Microsoft's Bing Chat as Microsoft is heavily invested in OpenAI with approximately $10 billion invested into the company, hence the Windows creator writing in its blog "partners". It seems as updates to the underlying technology are rolled out to ChatGPT, Microsoft's Bing Chat will get the same improvements at the same time or at least very shortly after.
Notably, Microsoft writes that GPT-4 has been "customized for search", while also confirming the suspicions that an early version of GPT-4 was implemented into Bing Chat a few weeks ago. Microsoft writes that users who have interacted with Bing Chat within the last few weeks were already using an early version of GPT-4, but now the full version has arrived. If you are interested in experiencing GPT-4 for yourself, check out the Bing preview sign-up page here, where you can request access.
Separately, OpenAI has detailed all of its improvements with GPT-4 on its website and states in its announcement that ChatGPT+ users already have access to the new software, while free ChatGPT users will have to wait an unspecified amount of time for the new update. If you are interested in reading more about GPT-4 and what OpenAI has achieved with its upgraded technology, check out the company's website here.