The Last of Us is one of the most popular TV shows currently airing, with the HBO series receiving near-unanimous critical acclaim. Based on the PlayStation game that first debuted towards the tail-end of the PlayStation 3's lifecycle, it has since received a highly anticipated sequel and cemented itself - alongside Uncharted and God of War - as one of the premiere PlayStation franchises.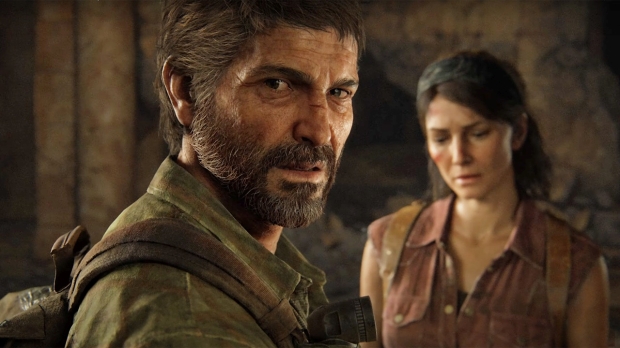 The good news is that it's finally coming to PC, in high-def remake form, with The Last of Us Part I launching on March 28. As a remake that first debuted on PlayStation 5, it takes full advantage of modern gaming hardware to deliver a definitive version of the classic game. And with the HBO series propelling The Last of Us into the pop culture zeitgeist, the timing of the PC release is just about perfect. And there's no doubt that it will become one of the best-selling PC games for 2023.
And there's good news if you're in the market for a new GPU, specifically something from Team Red. There's a promotion kicking off where you buy an AMD Radeon RX 6000 or Radeon RX 7000 GPU; you get a copy of the game. Regarding "pack-in" titles for GPUs, this is one of the biggest we've seen in a while - as you're looking at one of the most cinematic and immersive gaming experiences currently available.
And the deal covers every AMD Radeon GPU from the RDNA 3 and RDNA 2 generations. Buy one of the following cards, and get The Last of Us Part I on PC.
AMD Radeon RX 7900 XTX

AMD Radeon RX 7900 XT

AMD Radeon RX 6950 XT

AMD Radeon RX 6900 XT

AMD Radeon RX 6800 XT

AMD Radeon RX 6800

AMD Radeon RX 6750 XT

AMD Radeon RX 6700 XT

AMD Radeon RX 6700

AMD Radeon RX 6650 XT

AMD Radeon RX 6600 XT

AMD Radeon RX 6600

AMD Radeon RX 6500 XT

AMD Radeon RX 6400
AMD hasn't officially announced this, but the deal is already on retail sites like Ebuyer. So if you've been looking at grabbing a new Radeon GPU - this is a definite reason to snap one up.