The Steam Hardware Survey is a pretty good gauge to see what's popular in the PC gaming space; for example, most Steam users (63.46%) are running Windows 10 64-bit and are gaming in 1080p.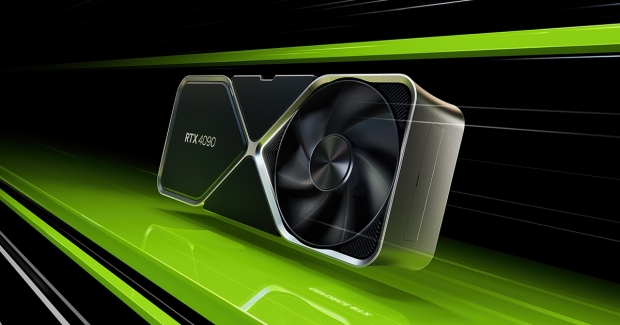 The most popular GPU is the NVIDIA GeForce GTX 1650 (6.04%), which is closely followed by the GeForce GTX 1060, GeForce RTX 3060, GeForce RTX 2060, and GeForce GTX 1050 Ti. These GPUs represent around 30% of all Steam users, and with that, most PC gamers use the GPUs to play games.
It gets interesting with the arrival of new GPUs and how the numbers change from month to month to reflect growth and change.
January 2023 sees the arrival of the NVIDIA GeForce RTX 4090 in the list, with a 0.23% share. This is higher than the AMD Radeon RX 6900 XT and the Radeon RX 6800 XT, with AMD's new Radeon RX 7000 Series GPUs not making the list at all. No doubt the 7900 XTX, 7900XT, and the GeForce RTX 4080 and RTX 4070 Ti are lumped into the 10%-sized 'Other' category.
17 of the top 20 GPUs are all NVIDIA, with the Ampere-based GeForce RTX 30 Series being the most popular alongside classic GPUs like the GeForce GTX 1070 and GeForce RTX 2070 SUPER. And with that, NVIDIA's most affordable options, like the GeForce RTX 3050 and RTX 3060 Ti, are growing in popularity. And if you put the similarly specced GeForce RTX 3060 Ti and GeForce RTX 3070 together, these two cards represent over 5% of the total user base.
Ultimately, it's interesting to know that a bunch of people are out there shelling out all that money for a GeForce RTX 4090. And if the Steam Hardware Survey is anything to go by, NVIDIA has the GPU market on lock, with 75% of all GPUs being green.