Next-gen Cyberpunk 2077 patch gives you a reason to play on consoles
Cyberpunk 2077's free next-gen upgrade is out now on PS5 and Xbox Series X/S with 4K60FPS and 4K30FPS raytracing game modes.

Published Tue, Feb 15 2022 12:07 PM CST
|
Updated Sun, Mar 13 2022 7:41 PM CDT
Cyberpunk 2077 is finally playable on consoles thanks to a new free next-gen patch, offering tons of upgrades and optimizations for PS5 and Xbox Series X/S hardware.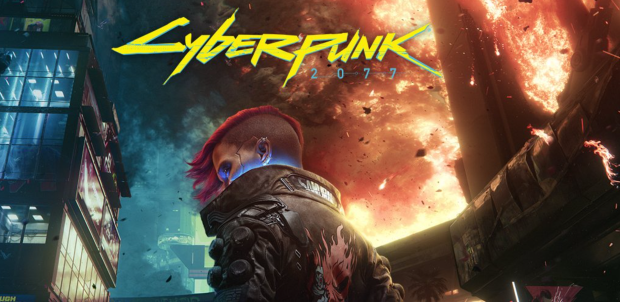 After a full year of controversy, the definitive console version of Cyberpunk 2077 is now out on next-gen hardware. The new version is free for anyone who bought the game on PS4 or Xbox One and features a bunch of enhancements including a 4K 60FPS mode (with dynamic scaling) as well as 4K 30FPS with ray tracing on. Sadly the game runs at 1440p 30FPS on Xbox Series S without any other game modes.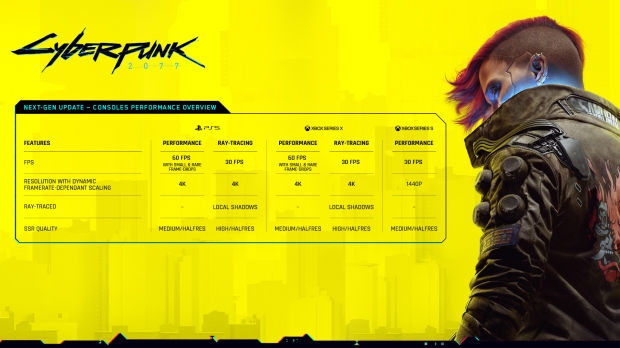 Cyberpunk 2077 has been tweaked for both next-gen consoles. On PlayStation 5, the game supports the console's Tempest 3D architecture offering 3D audio, haptic DualSense feedback, activity card support. The game also supports smart delivery on Series X/S so there's no need for multiple downloads, and sadly the PS4 trophies don't transfer to the PS5 version because it's technically a different game entirely.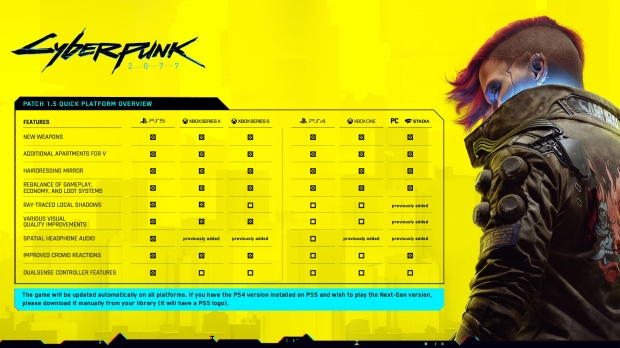 Check below for more info on the updates:
NEXT-GEN EXCLUSIVES
Added ray-traced local light shadows.

Implemented native achievement support on next-gen consoles. Note that as the next-gen version has a different SKU, PlayStation trophies obtained in backward compatibility will not be transferred. Xbox achievements will automatically appear on the new version using the Smart Delivery feature.

Introduced two graphics modes on PlayStation®5 and Xbox Series X:

The Xbox Series S version has no graphics mode selection and is by default presented at 30 FPS in 1440p with dynamic resolution scaling.

Added performance improvements which significantly decrease the number of FPS drops and improve rendering quality.

Balanced HDR to achieve parity across all platforms.

Various visual quality improvements.

Added Activity Cards for PS5.

Added Spanish voiceover support in the Americas (PlayStation codes: CUSA-16596 and CUSA-16597). Due to technical constraints, it is available only on next-gen consoles. For further details on language support see: Xbox, PlayStation.

Implemented support for spatial audio on PlayStation 5 for 3D-audio-enabled headphones and built-in TV speakers via PS5 's Tempest 3D AudioTech solution.
Related Tags