NASA is scared for SpaceX's 30,000 Starlink satellites, here's why
NASA has voiced some of its big concerns over SpaceX's plan to eventually put 30,000 Starlink satellites into lower-Earth orbit.

Published Thu, Feb 10 2022 2:37 AM CST
|
Updated Tue, Mar 8 2022 6:58 AM CST
NASA has recently brought up some concerns regarding SpaceX's plan to put 30,000 Starlink satellites into low-Earth orbit.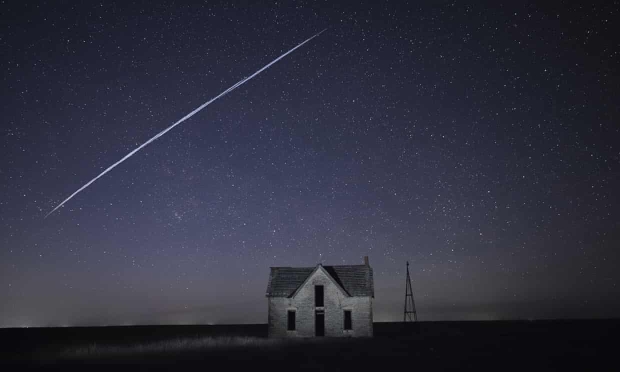 At the moment, SpaceX has been approved by the US Federal Communications Commission (FCC) to launch 12,000 of its Starlink satellites, with the company pushing for approval on its "Gen2" expansion that would increase the number of Starlink satellites in orbit from 12,000 to 30,000. Recently study's have been published outlining the exponential growth of Starlink satellites photo-bombing astronomers' images, and how the number of photobombs will only increase as SpaceX continues launching more satellites.
Now, NASA has said in a statement to the FCC that it "has concerns with the potential for a significant increase in the frequency of conjunction events and possible impacts to Nasa's science and human spaceflight missions". The space agency cited that there are around 25,000 objects being tracked on-orbit, and 6,100 of those are below 372 miles. If SpaceX were to go ahead with the Gen2 rollout, it "would more than double the number of tracked objects in orbit and increase the number of objects below 600km over five-fold".
In other Starlink news, a video has been posted showcasing a batch of Starlink satellites plummeting to their fiery deaths, check that out here.
For more information on this story, check out this link here.
Related Tags