If Halo Infinite is bad Halo 3 will save the day with this new feature
343i is testing a custom games browser for Halo 3--a move that will gain massive attention should Halo Infinite's MP fail.

Published Fri, Aug 27 2021 4:38 PM CDT
|
Updated Sun, Sep 26 2021 9:01 PM CDT
Halo 3 custom games browser is coming with Master Chief Collection's season 8 update--a move that should prove to be massively popular if gamers don't like Halo Infinite.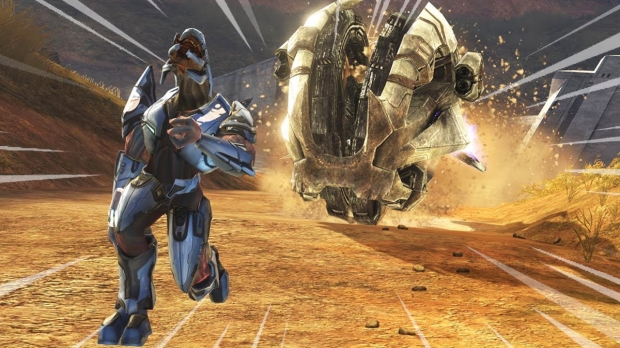 If the recent tech test is anything to go by, Halo Infinite will be a total blast. The gunplay is smooth and satisfying and matches are tense and chaotic. Should Infinite's multiplayer falter (maybe because of the controversial shift to challenge-only progression) then gamers should have something really good to fall back on: Halo 3 customs.
Today 343i announced that it will soon start test flighting MCC's season 8 content. This update is absolutely massive for legacy Halo fans and includes a Halo 3 custom games browser. This will add a whole new dimension of engaging gameplay as players jump back in to relive old hilarious maps and gametypes. Halo 3 customs are revered as some of the most enjoyable experiences in Xbox gaming. Right now Halo Reach has a customs browser and I've found a ton of ridiculous gametypes like Fat Kid, Get to the top!, Desert Bus, Jump Rope, and even some great Invasion maps (yes, it is possible to have fun with Invasion).
Season 8 will also bring some strange updates like Flood coming to ODST Firefight. I don't know how I feel about this one--ODST Firefight never had Flood before and adding them will change the core experience. But 343i shows no signs of adjusting classic games so we should just strap in for the ride.
Check below for the new content that will be included in season 8's test flights:
Halo: Reach Firefight update to include Firefight voice previews, more granular body type and voice.

Halo 3: ODST Firefight update to include per wave customization options bringing it up closer to Halo: Reach's options.

Custom Game Browser (CGB) for Halo: Combat Evolved and Halo 3 as well as Phase 2 implementations which includes updates to filters, search options, and overall improvements to the Create, Browse, and Session Details page.

Halo: Combat Evolved is seeing the return of the classic HUD with 4K support and a toggle in Settings.

View model offsets for weapons across all games in MCC.

Season 8 customization content targeting Halo 3 and Halo: Reach which includes new armor, nameplates, visors, back accessories, weapon and vehicles skins, and more.

All new Campaign collectibles in the Halo 3 campaign.

Campaign customization for Halo: CE and Halo 3 to allow vehicle and weapon skins when selecting options.

File Share now available for the PC platform with ability to set trust levels for saving files (official, friends, untrusted) and an option to report inappropriate files.

Player Reporting has been added to additional areas including scoreboards post-match.

Accessibility features including improved subtitles (subtitle size, color, shadow color, and background color) and all-new color blindness options.

Halo: Combat Evolved Anniversary has seen performance improvements in campaign in remastered visuals.

A new map for Halo 3, called Icebox has been added which is a remake of the classic Halo 2 map, Turf.

Steam account linking is now available on your player profile to see your Steam friends in-game.
Related Tags