Microsoft is killing failed Mixer streaming platform on July 22
Like the rest of the world, Microsoft is done with Mixer. Now it's mixing things up with Facebook Gaming.
Published Jun 22, 2020 1:44 PM CDT
|
Updated Tue, Nov 3 2020 11:43 AM CST
2 minutes & 5 seconds read time
The unpopular Mixer streaming service is being retired on July 22, 2020, Microsoft today confirmed.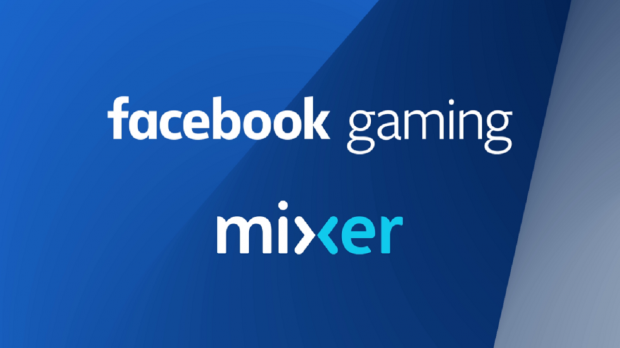 Mixer has always had a problem and now Microsoft has finally given up on the streaming platform. The service aimed to compete with YouTube and Twitch, but ultimately failed to gain mass viewership despite securing the industry's most popular streamer, Ninja.
As of July 22, Mixer will be killed off and the entire community and streaming framework will be moved to Facebook Gaming. Basically Facebook Gaming is eating--or mixing with--the Mixer platform.
"To better serve our community's needs, we're teaming up with Facebook to enable the Mixer community to transition to Facebook Gaming. This is a key part of a broader effort that Xbox and Facebook Gaming are embarking on, bringing new experiences and opportunities to the entire world of gaming," Microsoft wrote in a blog post.
Microsoft's deferral to gaming's titans could send a message to other companies like Google, who has been trying to buy its way into the industry with its Stadia game streaming platform. Oddly enough Google seems content with pretending Stadia doesn't exist and hasn't mentioned it in any of its recent quarterly or yearly earnings reports.
Here's a quick FAQ breakdown on what this means for existing partners and viewers. We're curious how this will affect existing contracts and whether or not streamers like Ninja will have to re-negotiate terms.
Facebook Gaming is making it easy for everyone in the Mixer community to join, if they choose to do so:

Mixer Partners will be granted partner status with Facebook Gaming, and the platform will honor and match all existing Partner agreements as closely as possible. Mixer Partners will receive an update from Mixer today on how to kickoff the sign-up process.

Streamers participating in Mixer's open monetization program will be granted eligibility for the Facebook Gaming Level Up Program, where you can continue to grow and monetize your streams. Facebook Gaming will also fast-track onboarding for eligible streamers.

We encourage all Mixer viewers to spend their remaining Embers and Sparks to help support your favorite Mixer Partners and streamers. Mixer Partners will receive double-payment for all of their earnings in the month of June - so your support of Embers, Sparks and channel subscriptions for Mixer Partners will go even further during the rest of this month.

Viewers with outstanding Ember balances, channel subscriptions or Mixer Pro subscriptions will receive Xbox Gift Card credit as a thank you for your engagement on the platform. Details on what you can expect can be found at this FAQ.

The Mixer service will continue to run through July 22, 2020. After that, Mixer.com will redirect to fb.gg, Facebook's desktop home for gaming video, Mixer broadcasting on Xbox One will be temporarily disabled and the Mixer apps will notify or redirect viewers to continue watching their favorite streamers at Facebook Gaming.
Related Tags