Amazon's plan to conquer game streaming in 2020
Amazon set to counter Google's Stadia with its own game streaming service.
Published
|
Updated Tue, Nov 3 2020 11:46 AM CST
2 minutes & 3 seconds read time
While Google Stadia falters with a rough launch, Amazon is watching on the sidelines and taking notes for its own game streaming service.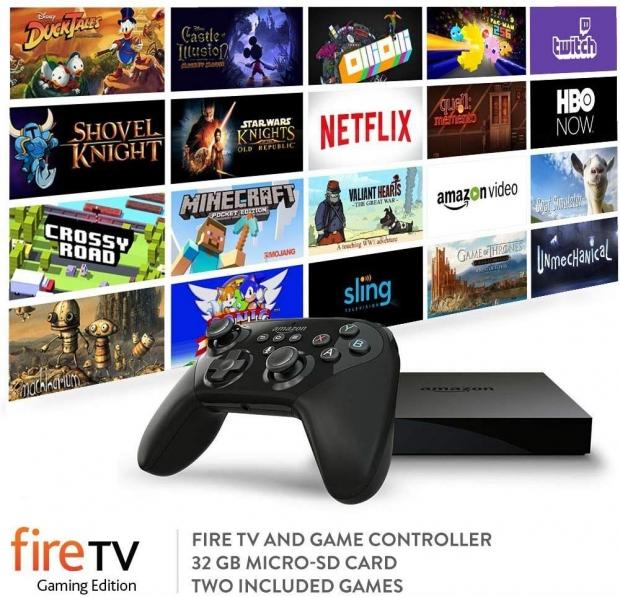 Amazon wants in on the new game streaming craze, and plans to reveal its own cloud subscription service in 2020, sources familiar with the plans tell CNet. The company plans to leverage its million-dollar Twitch game streaming empire and its rich ecosystem of interconnected products to supplement the service.
The idea is Amazon will arrive as another competitor to Sony, Microsoft, and Nintendo, especially as the first two roll out next-gen consoles like the PlayStation 5 and Project Scarlett in 2020. Amazon is also watching closely at Google's missteps with Stadia.
Amazon's game streaming service may be complimented with new Fire hardware. We'll likely see a new Fire TV Gaming Edition set-top box specifically designed for the subscription, along with special controllers and possibly even streaming to PCs, too. The biggest selling point would be game streaming to mobiles, but Amazon will likely tap its potent Amazon Web Services platform to help fuel cloud streaming.
As for games, back in 2018, The Information said Amazon was courting publishers and developers to fill out its storefront ecosystem. Amazon already has an established gaming storefront with big titles like Minecraft on it, so the service itself could be a combination of Game Pass and Project xCloud (or something like Apple Arcade and Stadia combined).
The same companies that embraced Stadia could do the same for Amazon, and we could see big future titles make the jump.
Amazon also has a number of first-party gaming projects in development on its proprietary Lumberyard platform, including New World, and ambitious live-service MMO.
Overall, Amazon is in a unique position to tap this budding market. Microsoft's Project xCloud is still the best value-oriented subscription simply because it links to Xbox Game Pass and allows user to stream Xbox games they already own, but proper Twitch integration could give Amazon a massive competitive edge.
Expect to see a new kind of Twitch Prime promotion system interweaved with the game-streaming service, and native Twitch broadcasting. Amazon could even allow users to share save states over Twitch (maybe even in Twitch chat rooms) to allow viewers to play with content creator's saves/characters.
Amazon should reveal the new service sometime in 2020.
Related Tags