Microsoft's Project xCloud might've just killed Stadia before it even released.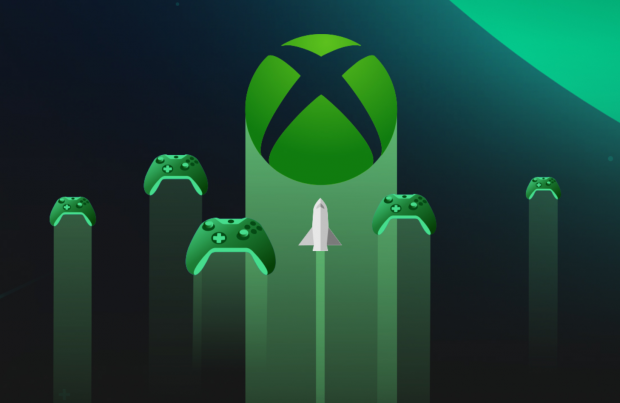 Google's new Stadia game streaming service is kind of a confusing mess right now. Google doesn't really know what it's doing. Stadia requires a $10 monthly sub at launch, forces users to buy their own games separately, is missing lots of key features like save state sharing at launch, and needs a mobile app to change basic settings. You'll also have to buy a Chromecast Ultra to play on your TV, and PC gaming is limited to 1080p 60FPS. It has a lot of hooks and gamers are dubious.
Microsoft's competing service is totally different. Project xCloud basically does everything Stadia does, but it'll include a pool of games for a set monthly fee, complete with total Xbox account integration. But it's the newly announced features that've basically just snuffed Stadia out before Google's service had a chance to compete.
At the recent XO19 event in London, Microsoft revealed the deathstroke for Stadia.
In 2020, Project xCloud is being included in Xbox Game Pass, effectively giving all Game Pass subscribers the option to stream over 100 games to a myriad of devices. Game Pass is basically channeling PlayStation Now's previous streaming-only option.
That's not it, though. Every single one of your digitally-owned games can be streamed via Project xCloud too. That means the games you buy are effectively future-proofed and shared across multiple hardware points.
Not only will they play on Xbox One and Project Scarlett, they can be streamed to mobiles via Project xCloud for on-the-go play, and even streamed right to your PC.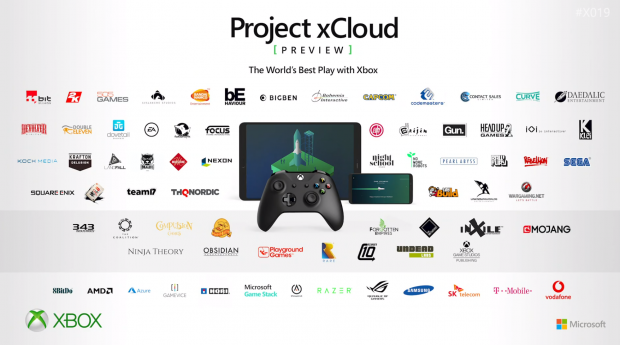 Microsoft is teaming up with dozens of developers, hardware manufacturers, software-makers, and other companies to optimized Project xCloud.
This is a huge blow to Stadia's uncertain game store proposition that requires users to buy games individually and separately, irregardless if they already own them on other platforms. Gamers are extremely skeptical about this storefront idea and don't like the idea of having to pay full price for Stadia games, especially on top of a monthly subscription.
"In 2020, we're going to give you the ability to play the games that you own from the cloud, or the games you will purchase from the future," Project xCloud CVP Kareem Choudhry.
"We all know Xbox Game Pass is the best place to discover and play your next favorite game. I'm delighted to announce that next year we will bring game streaming to Xbox Game Pass, so that you are free to discover and play anywhere and everywhere," said Catherine Gluckstein, GM of product engineering and strategy at Project xCloud,
Project xCloud will also stream games wirelessly to PCs in 2020, effectively countering Stadia's ability to stream games directly to your Chrome browser.
At this point there's no real selling point for Stadia any more. The only benefit Google will have is launching first. Project xCloud is still in preview phases, and will remain that way throughout 2020 as it rolls out testing across other countries and territories.
But even in the preview state, the service beats Stadia's selection numbers (Project xCloud has 50+ games, Stadia will have roughly 26 titles by year's end), albeit Stadia has heavy-hitters like Borderlands 3 and Red Dead Redemption 2.
Even Sony will have trouble fending off Microsoft's service dominance. Sony is currently shaping PS Now to be a better Game Pass competitor, but it still has a lot of work to do before it can counter Microsoft's cohesive, unified, and extremely value-oriented ecosystem of hardware and services.