Microsoft's beefy Project Scarlett console may match the PS5's rumored $499 price tag.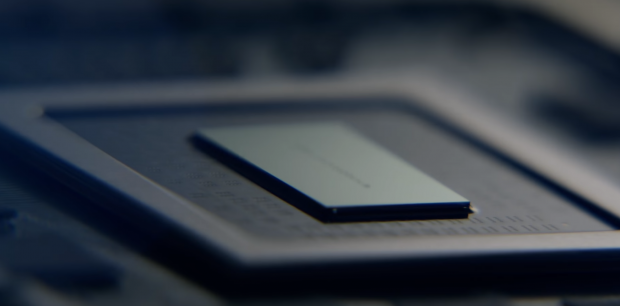 Project Scarlett is shaping up to be a beast of a console. Microsoft says Scarlett will deliver 4x the performance of the Xbox One X's 6TFLOPs of compute power, and even 40x more performance than current Xbox systems, all thanks to its boosted internal Zen 2 CPU and Navi GPU specs. It may even deliver 4K 120FPS gaming, complete with adaptive sync support. Typically this kind of tech leap is accompanied by a steep price tag, but new reports say Scarlett could cost as cheap as $499 when it ships in 2020.
The info comes from Twitter user PSErebus, whose track record includes accurately predicting The Last of Us Part II's original February 2020 release date (which has been delayed). Nothing has been confirmed by either Microsoft or Sony, so this is speculation at best.
The rumors do frame next-gen in an interesting light. The performance-to-price ratio is pretty impressive, and falls in line with Phil Spencer's promises not to overcharge and underdeliver specs like the original Xbox One did.
On paper, there isn't that much separating Project Scarlett from Sony's next-gen PS5 (yet, at least). Both systems use customized AMD SoC with an 8-core, 16-thread Zen 2 CPU and higher-end Navi GPU tech, GDDR6 memory, SSD storage, and native backward compatibility with current-gen games.
The big differentiation between the systems isn't hardware, but how said hardware is used. The systems will apparently use raytracing differently, as Project Scarlett has dedicated raytracing cores.
Microsoft also says Project Scarlett can use the onboard SSD as a VRAM buffer, effectively giving developers more power and flexibility for their games.
"We've created a new generation of SSD. We're actually using the SSD as virtual RAM. We're seeing more than 40x performance increases over the current generation.

"The combination of the SoC and the solid state drive are really what gives you a totally new experience.

"Now we can take all of that power and apply all of that back into the scene, and generate more life into that world and bring it to the gamer in a seamless way."
Services are also a big separating factor. Microsoft's webwork of services will help fold Scarlett right into its value-oriented business model, whereas Sony is still breaking ground with PS Now and other unrevealed services/additions.
Even still, the price ratio is still compelling.
Project Scarlett can deliver 4x the perf of an Xbox One X and may only cost $100 more. Of course the jump between the PS4 Pro and the PS5 could be even more pronounced given the Pro's lower-end, scaled-back internal specs.
Project Scarlett is due out by Holiday 2020. No pricing has been announced.
Check below for a huge content listing of everything we've heard about Project Scarlett so far: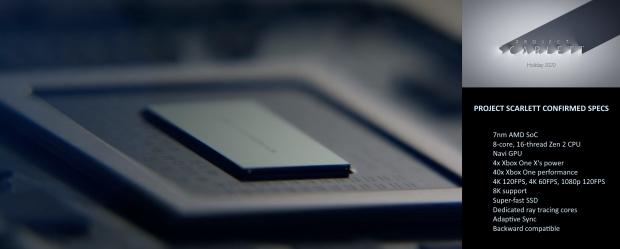 Project Scarlett coverage: