Now that AMD's new third-gen Ryzen Threadripper CPUs are official, motherboards makers are unveiling their boards -- one of the first is ASRock and two new TRX40-based motherboards in the Creator and Taichi families.
ASRock's new TRX40 Creator motherboard is made for content creators that want a super-smooth, and ridiculously fast third-gen Ryzen Threadripper system. ASRock is positioning the new TRX40 Creator motherboard at creators who want to throw in crazy-fast NVIDIA Quadro RTX graphics cards and super-fast PCIe 4.0-based storage.
Included in ASRock's new TRX40 Creator motherboard is 10GbE networking courtesy of AQUANTIA's AQtion 10Gbps BASE-T Ethernet controller, which will offer incredibly fast network transfers. Pair this board up with a crazy-core-count third-gen Ryzen Threadripper CPU, some Quadro RTX graphics cards, PCIe 4.0 storage and 10GbE networking and you have quite the content powerhouse.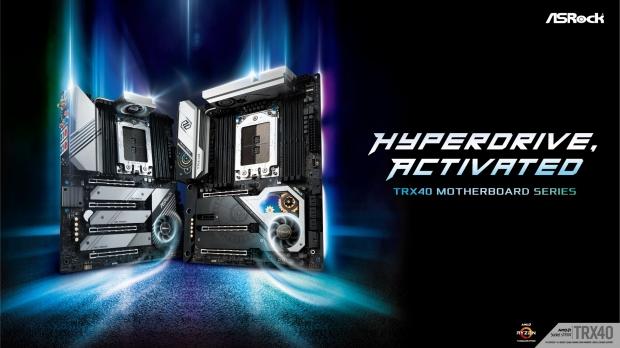 Moving onto ASRock's other TRX40-based motherboard in the new TRX40 Taichi, which is built for overclocking and expandability. When ASRock says they are pushing expandability with the new TRX40 Taichi, they really mean it -- each TRX40 Taichi motherboard includes an ASRock Hyper Quad M.2 Card which can handle an additional 4 x PCIe 4.0 NVMe M.2 SSDs... which means this board can have an insane amount of super-fast PCIe 4.0 storage.
ASRock has also put more effort into the thermal design of its new TRX40 Taichi motherboard, with an extra-large aluminum alloy heat sink with not one, but two cooling fans to keep the motherboard as cool as possible.