Ubisoft hits live service breakpoint, plans to space games out
Ubisoft hits its breakpoint with live service games, and responds in a mature way.

Published Thu, Oct 24 2019 1:17 PM CDT
|
Updated Tue, Nov 3 2020 11:46 AM CST
After Ghost Recon Breakpoint and The Division 2 missed earnings targets, Ubisoft learns a sobering lesson about over-saturating the live games market. Now it's spreading its online games out for longer periods, leading to big delays.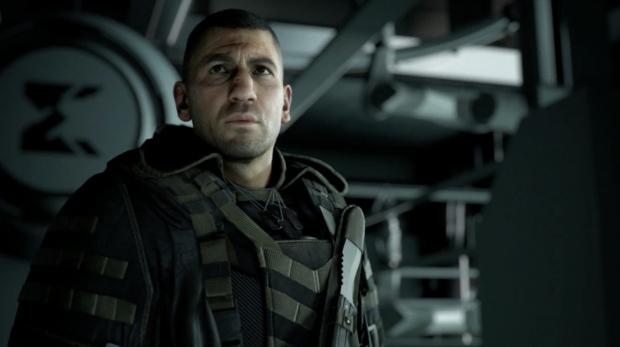 Today Ubisoft announced some of its biggest marquee titles like Watch Dogs Legion and Rainbow Six Quarantine are getting delayed indefinitely to the next fiscal year (April 1, 2020 - March 31, 2021). The reasoning for this is simple: Ubisoft wants to give gamers more time to digest and play the massively grindy online games the publisher releases. The company is starting to hit a wall when it comes to online engagement and monetization, namely with The Division 2 and the more recent (and more disastrous) Ghost Recon Breakpoint with its dearth of microtransactions.
The response is decidedly mature and shows Ubisoft is flexible even under failure, which is extremely important. It's willing to disrupt its planned release timeline to ensure its games are properly tailored to what players actually want to engage with. Expect the publisher to take its misses with The Division 2 and Breakpoint to heart and utilize all player feedback for its upcoming games.
As a result, the following games have been delayed to an undetermined amount of time in Fiscal Year 2021:
Watch Dogs Legion

Rainbow Six: Quarantine

Gods and Monsters
Not only will games be spaced out more, but Ubisoft will focus on innovations rather than just re-delivering specific content mechanics that're designed specifically to keep you playing for as long as possible.
This plan worked well with Assassin's Creed, which used to be a hugely over-saturated annual franchise until Ubisoft switched to a multi-year release schedule. It also infused RPG elements into Assassin's Creed, which, while boosting the grind levels, added a new dimension to gameplay.
Hitting this breakpoint was bound to happen.
Ubisoft has been on the rise since it decided to pivot towards digital and transform all of its franchises into live service games. When that happens, developers typically try to push the monetization barrier as far as it will go, leading to bland sequels that aim to capitalize on engagement rather than actually deliver much of anything new. Activision and EA and its developers are also guilty of this--look at Anthem, or the weird fractured monetization in Black Ops 4 or pre-split Destiny 2 with its forked Forsaken expansion scheme.
This delay decision is a big move for Ubisoft and we think its games will be all the better for it.
Ubisoft CEO Yves Guillemot lays out the causes of these misses:
"Over the past few years, we have delivered many high-quality titles, built a portfolio of diversified franchises and successfully conducted the digital transformation of our business. We have significantly grown our operations for PC, and in Asia and esports, and have further developed our Uplay platform. And we can now draw on a very robust back-catalog, which ended up again above our expectations in the second quarter, including the particularly outstanding momentum of Rainbow Six Siege and Assassin's Creed Odyssey.

However, we have not capitalized on the potential of our latest two AAA releases. For Ghost Recon Breakpoint, while the game's quality appeared on track, critical reception and sales during the game's first weeks were very disappointing. As we have done with past titles, we will continue to support the game and listen to the community in order to deliver the necessary improvements.

At this stage, we have identified three main reasons behind this underperformance:

First, it is harder to generate interest for a sequel to a Live multiplayer game, when prior iterations benefited from years of optimization. Consequently, we need to make sure there is more time between each iteration of Live games.

Second, our strategy of introducing gameplay innovations in our games has had a very positive impact on our brands. However, to win over players, these innovations need to be perfectly implemented in order to offer an optimal experience. This has not yet been sufficiently the case with Ghost Recon Breakpoint. While the change of formula has been very well received by some players, with an average daily playtime per player of over three hours, it also has been strongly rejected by a significant portion of the community.

Finally, Ghost Recon Breakpoint did not come in with enough differentiation factors, which prevented the game's intrinsic qualities from standing out."
Related Tags