John Wick, Neo in Mortal Kombat 11? Ed Boon wants it to happen
Ed Boon wants John Wick, Neo and even a Street Fighter champion as playable characters in Mortal Kombat 11.

Published Sat, Oct 19 2019 6:20 PM CDT
|
Updated Tue, Nov 3 2020 11:46 AM CST
The murderous Baba Yaga or The One could show up in Mortal Kombat 11--at least that's what Ed Boon wants to see.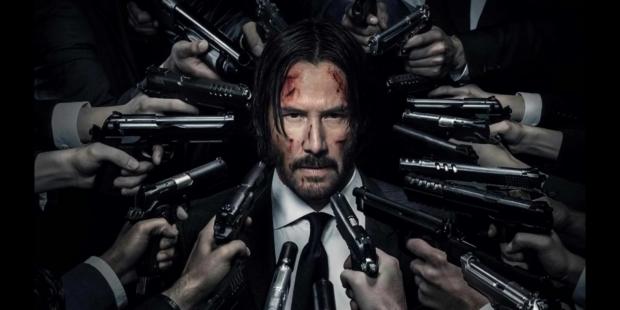 Mortal Kombat 11's character roster has all kinds of crossovers: There's The Joker from Batman, the T-800, and even Spawn. Netherealm is far from finished expanding MK11's DLC characters...so what's next? Ed Boon teases Neo from the Matrix, John Wick, or even an epic crossover with the Street Fighter series.
At this year's Brasil Games Show, Ed Boon discussed who he'd like to see make the cut onto the Mortal Kombat 11 lineup.
"There's so many...I can't name them all. Maybe somebody from Street Fighter, maybe Neo from the Matrix or John Wick could be a cool one," Boon said.
Read Also: Mortal Kombat 11 Review: Kataclysmic Khaos
The dev says MK11 fans can expect a lot of cross-IP surprises in the future. There's so many possibilities that narrowing the roster down is nigh impossible...but it's still fun to guess.
"We can't announce anything new, but we do have some surprises from other franchises. I personally would love to do a character from Street Fighter in a Mortal Kombat game...but I don't want to cut Ryu's head off or anything crazy like that."
Mortal Kombat 11's current $40 Kombat Pack includes six characters: The T-800 from Terminator, Spawn, Nightwolf, The Joker, Shang Tsung, and Sindel.
Related Tags